Whether you're just starting to look at new work opportunities or have been searching for a while now, The Muse is here to help—starting with these 30 companies you should check out during your job hunt.
We have a lot of really cool employers here—and they all have a ton of unique opportunities that may pique your interest. For example, you could oversee important business relationships as a banker at First Citizens Bank; support Allbirds' growth and expansion as a supply chain analyst; or snag a remote gig as a sales operations manager at Panorama Education.
Read on to learn more about these and other amazing companies (you'll hear from them in their own words down below), and see what positions they're hiring for right now.
1.
First Citizens Bank
First Citizens is one of the country's fastest growing banks. They have doubled in size over the past five years and now have nearly 550 branches from coast to coast. What makes First Citizens different is their people—retail bankers, business bankers, wealth advisors, technology professionals, support teams, and more—who are all focused on delivering better banking that helps people live better lives. They love that while the bank has been quickly growing its footprint, it still has a hometown feel. The bank's approach has generated high customer loyalty that's made First Citizens one of the strongest banks in the business.
2.
Panorama Education
We're a remote team of engineers, educators, and designers who are passionate about improving education. We come from many backgrounds—from teaching in classrooms to working at world-class software companies—but we are all invested in Panorama's mission to radically improve education for every student. Just as we share a vision for a world where every child thrives in school and beyond, we also share passions for great food, the outdoors, thought-provoking poems, and witty puns. We work hard for the school communities we serve and enjoy spending time together while we do it.
3.
SUSE
At SUSE, we celebrate the rich diversity of our team members. We encourage and expect employees to be themselves at work and embrace what makes us all unique. We value the different perspectives of everyone and the contribution that leads to achieving outstanding results. Open doesn't just relate to being open source, but to staying open to new ideas.
4.
Wounded Warrior Project
Wounded Warrior Project—or WWP—is a veteran nonprofit organization transforming the way America's injured veterans are empowered, employed, and engaged in their communities. WWP works with warriors and their families to create paths toward success as they transition back into civilian life. Through direct programs and services, WWP connects warriors to a network of support and resources to address their evolving needs. The WWP team is passionate about creating impact—and since 2003 have improved the lives of over half a million warriors and their families. In fact, many WWP employees are veterans themselves and have experienced firsthand the benefits of its programs and services.
5.
Sonatype
Our vision at Sonatype is to transform the way the world innovates. While this may sound audacious, it's what we've been focused on since day one. We're doing this by helping organizations, through their developers, build higher-quality software that's more aligned with business needs, more maintainable, and more secure. We believe a diverse team, varied experiences, and the support to share those perspectives is what makes it possible to succeed in such a lofty goal. While we have offices in the U.S., U.K., and Australia, our talented team lives and works anywhere and everywhere. From Alaska to Colombia to Singapore, our reach is wide and continues to grow.
6.
Hiya
At Hiya, we are on a mission to modernize the voice call. We build innovative products that impact how millions of people connect. Our Voice Performance Platform stops spammers, blocks fraudsters, and enables businesses to connect with their customers again. We're passionate about creating a culture where employees love to work, feel supported and energized, and are empowered to create, innovate, and challenge the status quo. We live by our values: Lead, Serve, Own It, Improve, and Do. Join our team and grow your career with the most dedicated and driven group of people you'll ever meet.
7.
Allbirds
Allbirds is on a mission to prove that comfort, good design, and sustainability don't have to be mutually exclusive. Serving as a driving force in a new age of sustainable manufacturing, the company crafts products that people feel good in, and good about, using premium natural materials. With a collaborative workspace and a culture of transparency, Allbirds encourages the challenging of ideas and open conversation amongst its team in order to better serve its customers and the natural world.
8.
SEO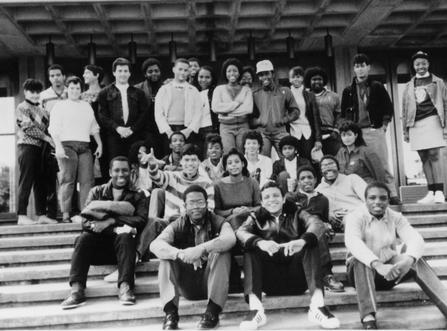 Our mission is to create a more equitable society by closing the academic and career opportunity gap for motivated young people from underserved and/or historically excluded communities. Each year, SEO programs serve more than 6,000 young people across America. Our committed team of over 200 people values putting people first, passion in pursuit of our life-altering mission for our program participants, the highest standard of impact at all times, and a fearlessness in the continuous improvement of our programming that actively bridges the education and career opportunity for the next generation of our world's leaders.
9.
Brilliant Earth
Brilliant Earth is one of the largest e-commerce jewelers in the United States and the leader in ethical origin fine jewelry. Founded in 2005, Brilliant Earth has been featured in Time, Forbes, the Today Show, and Vogue. The company is passionate about cultivating a more ethical, transparent, and sustainable jewelry industry.
10.
Cummins
At Cummins, we unleash the energy, vision, and potential of our employees to power the world. Our people and products are truly everywhere—from Indiana to India, Africa to Australia, and China to the U.K. We encourage different ways of thinking and types of work, along with the opportunity to voice and explore new ideas and pursue personal passions. We're also proud to provide expansive learning and development opportunities designed to promote individual achievement and spark purpose and trust within our teams. Learn more at cummins.com/careers.
11.
WellPower
Named a top workplace by the Denver Post ten years in a row, WellPower firmly believes that people can, and do, recover from mental illness—and hires people dedicated to working toward that goal. The organization provides services that enable adults to live more fulfilling and productive lives, help children become more resilient, and ensure that families are happier and healthier.
12.
Place Exchange
Place Exchange is on a dual mission. From a business standpoint, our mission is to transform the entire out-of-home media channel to be truly programmatic for buyers and sellers. From a people standpoint, we want to give our team the experience and rewards of building a successful, industry-leading business.
When you join Place Exchange, you will become a member of a highly collaborative team that has a proven track record of success and is working on the transformation of an entire category. You will work directly with and learn from experienced leaders who will empower you to lead initiatives, solve problems, and deliver real impact. This is a chance for you to be a part of an innovative, dynamic environment while also being a part of a team that cares about its employees and the community.
13.
Exact Sciences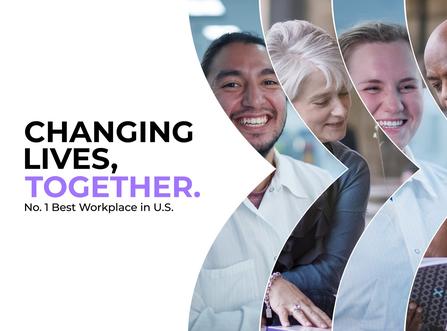 From earlier cancer detection to treatment guidance and monitoring, Exact Sciences is working to enable patients and providers to take action sooner—when it matters most. Through products like Cologuard®, a screening option that can be used at home, Exact Sciences strives to become a leader in early detection to help change lives. The most effective and revolutionary solutions start with a focus on people, which is why the company fosters a highly collaborative environment. A spirit of empathy and determination fuels employees' drive to create and deliver solutions rooted in the needs of patients, providers, and families. Managers provide their reports with the guidance needed to advance in their careers and the field, and celebrating wins regularly ensures that good work is recognized.
14.
BlackLine
Companies go to BlackLine because their traditional manual accounting processes are not sustainable. BlackLine helps them make the move to modern accounting by unifying their data and processes, automating repetitive work, and driving accountability through visibility. Leading companies like SiriusXM, The Hershey Company, and Domino's trust BlackLine to deliver accurate results in a chaotic world. When someone joins the team at BlackLine, they become part of a unique and diverse organization that works hard, plays hard, and supports personal and professional growth.
15.
Guidepoint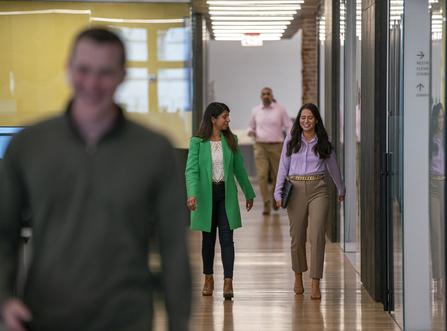 Guidepoint is the expert in finding expertise. They connect institutional investors, corporate clients, and large consulting firms with industry experts for all of their research needs. The company offers young professionals a space to grow their careers in a fast-paced environment and learn about cutting-edge industries. Guidepoint itself is experiencing an exciting growth spurt and is avidly looking for new talent to join its ranks—the teams at each of its offices are tight-knit, positive crews who look forward to driving the company forward with equally hardworking new professionals.
Here at The Muse, we partner with a lot of great companies to bring you insider looks at their offices and awesome job listings. These employers pay us to be featured on the site, but these Muse-worthy brands made this list not just because they want to be included, but because their culture, policies, and employee feedback showed us that they deserve to be.
Think your company should be on a list like this? Learn more and get in touch!