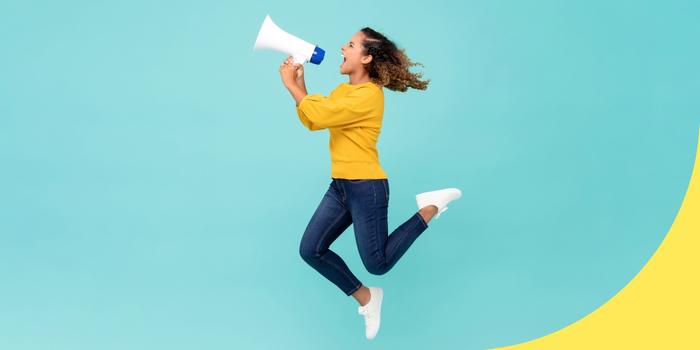 What do Schitt's Creek's Ted Mullens, Emily of Emily in Paris, and Ozark's Marty Byrde have in common?
Their jobs—veterinarian, marketing exec (or something like that), and financial advisor—made the top 50 on U.S. News & World Report's new list of the best jobs of 2023. Also that their shows take some…artistic license when it comes to portraying these professions. But that's a story for another time.
If your main character energy demands a new gig this year, consider U.S. News & World Report's list, ranked using the following criteria (most of the data came from the U.S. Bureau of Labor Statistics but was supplemented with interviews and research conducted by the U.S. News team):
Median salary
Unemployment rate
10-year growth volume
10-year growth percentage
Future job prospects
Stress level
Work-life balance
Despite recent news of tech layoffs, you'll notice that software developer climbed up four spots to top this year's list and web developer rose 23 spots to no. 9. Technology was the third-fastest growing industry in terms of job growth in the coming decade.
Three years into a global pandemic, however, healthcare roles continued to dominate the list—with nurse practitioner, medical and health services manager, physician assistant, physical therapist, and dentist in the top 10. "This year's cold and flu season reiterates the everpresent human need for health care practitioners," Janica Ingram, careers editor at U.S. News, said in a press release. "The higher-than-average salaries, low unemployment rates, and strong future prospects for many of these roles certainly reflect that."
Ingram told The Muse in an email that she hopes the list can be "a great tool for first-time job seekers or even seasoned job seekers," especially if they take advantage of the 17 categories that break the results down further—including business, education, and creative and media jobs—to help them "select the job that fits their individual needs."
Remember that the right pick for you isn't necessarily the right pick for anyone else. While this list took into account some of the more "universally desired" qualities employees seek, only you know your values, needs, and priorities—and which occupations might satisfy your unique set of requirements. Let's just say, Emily Cooper probably wouldn't be thrilled to swap social media campaigns for sick pets and Marty Byrde might not thrive in Cooper's pitch meetings or IG lives.
Take a look at the top 100 jobs on this year's list—and click through to search for openings you can apply for right now!