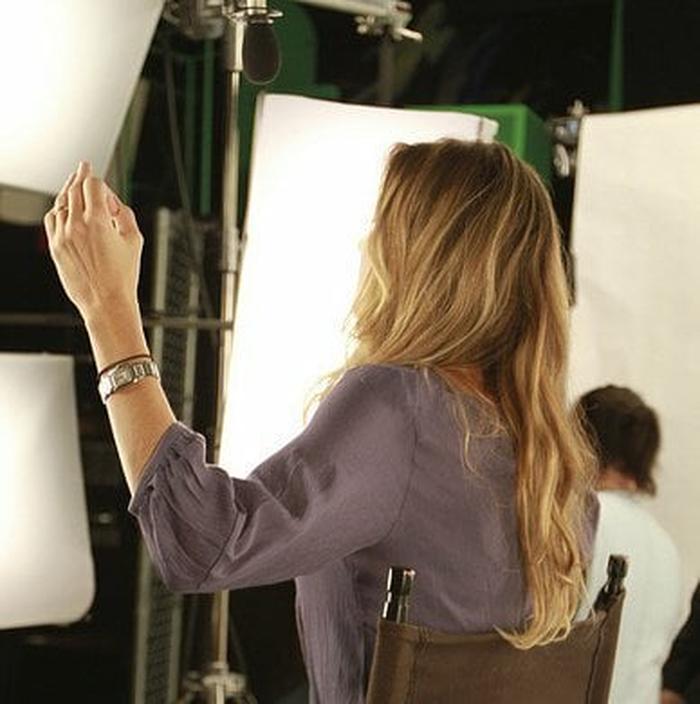 You dream of running a studio or producing a major primetime drama. You'd love to discover the next John Mayer or even have your own TV show.
The entertainment world is exciting, creative, and (sometimes) glamorous, with hundreds of career paths to choose from. And for those of us who picture our names in the credits of a movie or sitcom, there's no other place we'd rather be.
But—first you've got to get there. If you want to work in entertainment, you've got to start somewhere (probably at the bottom). And more than almost any other industry, it really is about who you know. Want to launch your career in TV or film? Here's my advice for landing that first gig.
1. Understand the Recruiting Reality
Recruiting practices are different in media than they are in other industries. This means that you'll probably start as an assistant (no matter how capable you are). It means that you will be paid a lot less than people in investment banking or management consulting. It also means you can't interview for a job until you are able to start immediately. If you're a current college senior, you shouldn't start applying for jobs until April or May—so be prepared to graduate without a job!
2. Understand the Industry
Before you make contacts or work on your resume, you need to do your homework. Do you want to work in TV, film, radio, or music? What kinds of entry-level opportunities are available in each industry? What are the major companies and who runs them?
Scour the web, order books, and browse job postings at all levels—even if you're not applying yet, it's useful to learn about the different departments of a studio or network. Highlight responsibilities that sound interesting, and write down terms you don't understand (and then go figure them out!). Also make note of questions you can't answer on your own.
3. Begin Networking
Once you have a basic idea of what you might like to do—and, ideally, lots of questions—you're ready to start making contacts. Make a list of anyone you know who might be helpful. Tap into your alumni network, talk to friends and family who might know entertainment insiders, and look for professional organizations that host networking events or industry conferences.
Keep in mind that the most high-powered people are often the least likely to help you land a job because they just aren't clued in to assistant-level openings. The most helpful people will probably be those that are a few years older than you and already working entry-level jobs—they'll be aware of openings, and probably sympathetic to your job search, too.
4. Land Informational Interviews—the Right Way
I can't tell you how many times I've received e-mails from current students that have a resume attached and a generic request to "help me get an internship or entry-level job at MTV." Um, no. Think of networking in terms of incentives: with some exceptions (family, close friends), people don't have any incentive to help you—and if you make big demands, they almost certainly won't.
When you ask to meet with someone, keep your request minimal and unpresumptuous: Mention that you're a recent graduate trying to break into entertainment. Ask if your contact has a few minutes to speak on the phone so you can learn more about her career and experiences. Tell her you'd really appreciate the opportunity to hear her advice. And that's it.
5. Ask Questions
People love to talk about themselves. So when you're meeting with a contact, ask her to tell you about her career. (This is also your chance to ask all those questions you have!) If your contact asks, feel free to be honest about what you eventually want to do. It's a perfectly valid question to ask: "If I want to end up as a casting director, what entry-level job should I be looking for?" Even if one person doesn't have the answer, she might have a friend or co-worker who can be a better resource.
6. Stay in Touch
Most people—even the ones who really want to—probably can't help you right away. So stay in touch. Every four weeks or so, send each of your contacts an email to keep up the communication: Ask a question, send along an article, or mention something relevant you saw on the news. The more you do this, the more doors you'll keep open and the more you'll be able to identify which people are going to be useful resources in the future.
7. Keep Your Chin Up
It's a sad truth of networking: a vast majority of the people you talk to won't be able to do anything for you. That's OK. And just because that's the case doesn't mean you're doing anything wrong—people have lots of demands on their time and attention, and they might not really be in a position to help right now. Just keep in mind that the more people you meet, the better your chances will be, and over time that network will pay off.
For me, it happened about a month after graduation. A contact I'd made through a friend of a friend e-mailed me because his best friend needed an assistant. That same day, I got an email from an alum who I had contacted for an informational interview—turns out his boss was the same guy who needed an assistant. My first day was a month later.