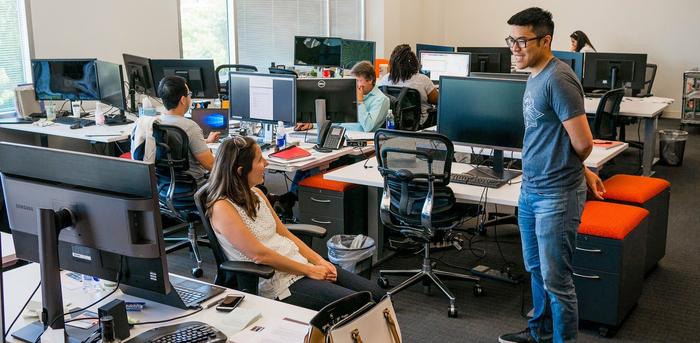 Struggling with a winter slump? Well, it's time to snap out of it. The month of spring is finally upon us. And, as it turns out, flowers aren't the only things blooming this season—career opportunities are as well.
Need proof? These 23 companies are undeniably awesome, and they're all making big hires and adding to their growing teams right now.
So, give that resume of yours a good spring cleaning and prepare to head into this season with a brand new gig.


1. DigitalOcean
2. First Citizens Bank
3. Palo Alto Networks
4. Clearlink
5. true[X]
6. Nike, Inc.
7. TransUnion
9. NEP
10. Prometheus
12. HP
13. SoundHound, Inc.
14. Parrot Analytics
16. Optima Tax Relief
18. Addteq
20. Twilio
21. CSC
22. SiriusDecisions
23. Medidata