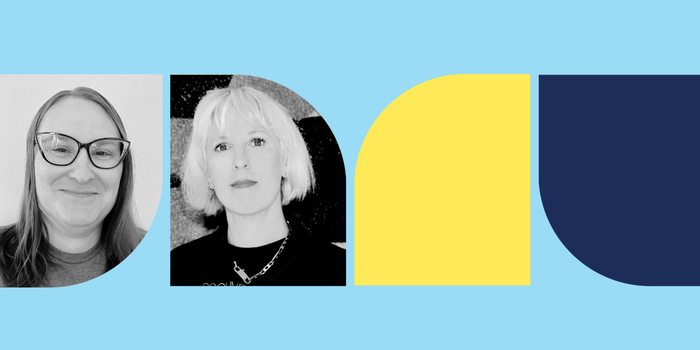 On paper, Shelly Scott doesn't sound like someone who would pursue a career in the autonomous vehicle industry: She went to art school and graduated with a degree in computer art and video before spending a few years editing videos and motion graphics. Following a family health scare, she pivoted to biotechnology, molecular biology, and stem cell research. But after giving birth to her daughter, she decided to switch gears again.
As someone who grew up with a passion for cars, she was fascinated by AVs—an industry that, in the past decade, has grown from a niche curiosity to a fully formed market sector worth billions of dollars. The advancement of self-driving cars presents exciting opportunities for job seekers like Scott, who was able to land an interview at the San Francisco-based electric AV company Cruise despite not having any prior experience in the field.
"When I interviewed at Cruise, I thought, 'Wow, what they're doing is really cool. It was a positive experience from the start," says Scott, who today is a hardware failure analysis engineer and has been with the company for more than five years.
While the AV industry sits at the intersection of hardware, software, AI, and robotics, much of its work has no immediate precedent. In this field, therefore, nontraditional backgrounds are welcomed—and that's especially true at Cruise.
"There's not really a traditional AV background," Scott says. "Because it's not something you can go to school for—at least right now—no one has an advanced degree in autonomous vehicles. That opens a lot of opportunities for people like myself. It's a new playing field, which means it's a pretty level one."
Scott started her tenure at Cruise as a contracted vehicle test operator, which she says was kind of like being a test pilot. She rode in supervised rides all day long, taking cars around San Francisco, from the Transamerica Pyramid to the beach.
Like Scott, Alita Brown took an unexpected, roundabout route to Cruise. After working as a master certified automotive technician for 15 years, she went into software engineering and took a job in telecommunications. At the time, she was openly transitioning, which meant the traditionally male-dominated auto world was no longer a good fit.
Brown moved to California—the happiest place she's ever been, she says—with the intention of steering clear of automotives altogether. As fate would have it, a recruiter reached out to her, and soon Brown began working as a retrofit technician at Cruise. The contract was only for six months, but she loved the company so much that she took another contract role when it ended. Today, she's a full-time hardware engineer at the company.
"I felt very at home at Cruise right away," she says. "There were none of the negative connotations of being an openly trans woman. Everyone is so welcoming. It's the best place I have ever worked, and I don't want to leave."
Brown also appreciates Cruise's focus on education; they taught her everything she needed to know about AVs when she started.
"I didn't have any experience with autonomous vehicles before I got here," she says. "But Cruise's attitude towards knowledge-sharing from employee to employee is fantastic. That's what made me—and still makes me—want to stay. I always want to learn more and the opportunities here are limitless."
Scott echoes Brown's sentiments, calling Cruise the ideal place to learn. "The people who work here are all brilliant and very open," she says. "If there's something you're interested in, you will find someone willing to teach it to you."
Neither Scott nor Brown could have ever predicted that they would end up working with AVs or at Cruise—but now, they both feel they're in it for the long-haul.
"I fell in love with everything about Cruise immediately," Scott says. "There's a level of transparency and camaraderie here that I never found anywhere else. And the best part is that there's no blueprint in the AV industry. If you work at Cruise, you get to write the playbook."