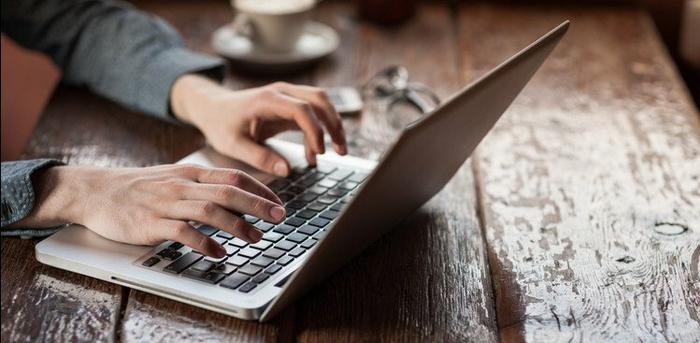 You conquered the job interview. Now it's time to celebrate and call it a day, right? Wrong. The interview may've ended, but your chance to make a good impression hasn't. You know sending a thank you note to your potential employer can be the difference between landing the offer and facing rejection. (And for your convenience, we have a handy email template. right here) But is there anything else you can do to make it clear you really want this position?
Yes!
We asked entrepreneurs from YEC to share their favorite ways candidates say thank you.
1. Be Passionate
Employers want someone who is after more than just a paycheck, and they'll sincerely appreciate it if you're excited about their mission and vision. The best way to thank a potential employer is to iterate why you're excited about the company's work and why you're happy to contribute to it. The more specific and excited you can get about the firm's work, the better.
2. Start Working
I had two different candidates go home after their interviews and start working just like they were working for my company. They made a list of things that were relevant to the job they would be doing and started tackling them. One of them was three days into it before I was even told. This proved to me that going above and beyond is key to getting a job. Both still work here.
3. Solve a Problem Discussed in Your Interview
A great interview will go into the actual needs of the business. The most valuable thing you can do to thank the interviewer is to do some research and try to provide him or her with insights on the issues that popped up during your discussion. While you might not solve an issue completely, your goal should be to move the conversation forward.
4. Send a Handwritten Note in Addition to a Thank You Email
Years ago, I was taught that a handwritten note is an excellent way to get the attention of a hiring manager (assuming you interviewed with a smaller company). Cite a few details about why you're a good fit for the position and thank the interviewer for her time. In our fast-paced, technology-driven world, a card will always get someone's attention and will almost definitely be opened by the receiver.
—Nicole Munoz, Start Ranking Now
5. Thank the Person Immediately
Right as the interview ends, be sure to thank your potential employer with a strong handshake, a smile, and eye contact. Let him or her know you're enthusiastic about the position and the company. Then follow up with another thank you in writing.
6. Show That You Care
I've interviewed hundreds for positions with UBELONG, and while I appreciate thank you cards and notes, after a while, they all start to look the same. The person who stands out for me is the one who follows up with a note that shows he or she was really listening and cared about the conversation. Add to something you both talked about or follow up on a question that came up.
7. Prove You Deserve the Job
Following up with an email is essential, but you should include why you deserve the job and prove it. The individual that sticks out to me most in interviews will prove to me in the follow-up why he or she deserves the position.
8. Show the Real You
Interviews are often counterintuitive; they're intended to discern whether or not you're the right fit for the company. But there are often a lot of pretenses involved as both parties attempt to be at their best. Writing a personal, engaging thank you email to your potential employer can really highlight more of your personality and show him or her why you're the right fit for his team.
—Blair Thomas, First American Merchant