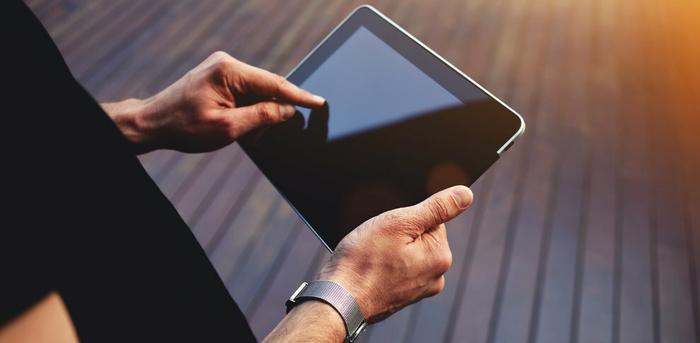 It's easy to feel helpless during the job search process. Even after you tweak your resume and cover letter ever so meticulously, it all ends up in what seems like a black hole after you hit that submit button. Especially when the submission's followed up with an automated confirmation email clearly labeled "DO NOT REPLY."
So, what's a hardworking job seeker to do?
One thing that's important to acknowledge is how critical it is to stay motivated. Sending in your materials to one job and then waiting around with fingers crossed won't do that for you. You need to stay driven in order to keep the ball in your court. Here are a few ideas for how to do just that.


1. Have More Than One Dream Company
It's time consuming enough to be fully prepared for one interview. So, being completely invested and ready for more than one might feel a little overwhelming, but that's exactly what you need to be doing. This is the epitome of not putting all your eggs in one basket.
Step one? Care about more than one company. All that effort you're putting in to getting noticed by your dream company must be replicated for others. (Here are a few tips for finding more awesome companies to apply to.) Nothing puts you in better control of your job search than having multiple companies interested in you. Be a flirt; you can pick favorites later.


2. Know What Message You're Sending
Taking the reins means being mindful about your image. One way to do this is to be a bit picky about which jobs you actually apply for. Job seekers will often be very thorough about their individual application materials, but then completely forget about the message the application itself sends. If you're choosing positions you're overqualified for or, worse, not qualified for at all, you're sending a very strange message indeed.
Remember that everything you do, every interaction you have, sends a particular message. Apply for too many openings within one company, for example, and you might come off as desperate. You're better off trying to really understand the differences in the positions and what they are each looking for before you shoot off your materials to both. (In fact, seeing two similar positions at a company is often a good reason to reach out to someone who works there and set up an informational interview about the company.)


3. Present How You're Uniquely Qualified
Another bonus of being selective about the positions you apply for is the opportunity for you to not just tailor your application, but also outline how you're uniquely qualified for the role.
Whether it's through some serious online digging or through informational interviews, find out what pain points the company is trying to recover from and point out directly how you can address them in your application materials.
Read more about how to write a "pain letter" here.


4. Refine and Control Your Career Narrative
What's the difference between an OK resume and a great one? One is a list of experiences and skills, and the other tells a story. The list will simply never be as compelling. Plus, it's a bit open to interpretation, which isn't always good.
To make sure your resume is telling the story you want it to tell, figure out what your qualifications are and create a narrative around it. Sometimes, the way you frame your experiences will be enough to get the message across, but it not, take a hint from your LinkedIn profile and consider creating a summary section.


5. Keep the Conversation Going
You don't want to be one of those people who calls a hiring manager 12 times just to confirm your application went through. But, that said, you also don't want to be someone who is so afraid of being a nuisance that you never follow up.
Knowing what is going on is so important in order to know what you need to be doing next. Who knows? Maybe your application actually didn't go through. Maybe they need a reference from you and keep forgetting to ask. Information is empowering. Follow up with a short, polite email. Don't be scared to use this email to reconnect with the hiring manager and remind him or her how well you originally clicked.


Will all of this instantly give you omnipotence over your job search? No, but it will help. By approaching your job search as something you're actively doing (and not something happening to you), you'll be deciding between offers before you know it.