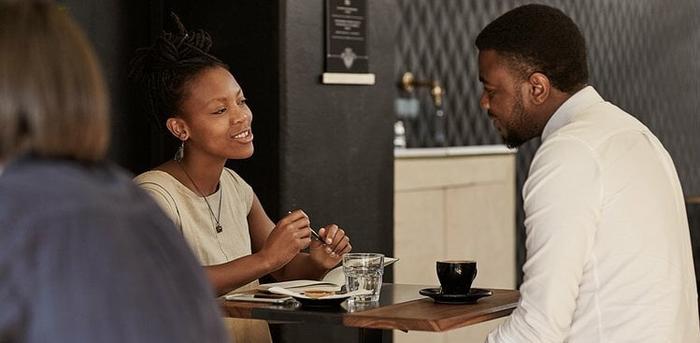 Maybe it's because the name itself conjures images of your career counselor in high school. Or, maybe it's the fact that most of us have only been on the interviewee side of the table, and never the interviewer.
Either way, if you haven't done them before, informational interviews can be one of the more awkward aspects of your job search.
But, as the saying goes, information is power—and informational interviews can be crucial to helping you become well-informed about the industry or company you're considering joining. Not to mention, they're a great way to network and develop some contacts in your field.
So, don't let a little fear of the unknown get in your way. Here's a guide to help you get the most bang for your buck out of your informational interviews—and take some of the awkwardness out of the process while you're at it.
1. Don't Be Afraid to Ask
Whether you're asking someone you know and trust or emailing a complete stranger, asking someone for an informational interview can be a little uncomfortable.
But, keep in mind that this is a request most people would feel flattered to accommodate—hey, everyone likes to feel important!
So, don't look at it as a cold call; rather, picture yourself as a reporter calling an expert to research an article. Send the person a friendly, concise email that gets right to the point. Try something like, "I'm thinking about a career change and would love to pick your brain about your experience." A compliment on her accomplishments ("…given that you've had so many interesting experiences in the marketing field") doesn't hurt, either.
2. Do Your Research
Having been interviewed a time or two myself, I can tell you the most frustrating aspect of these meetings is an unprepared interviewer. Remember that your interviewee is taking valuable time out of her schedule to meet with you, so make the effort to learn as much as you can about her before the interview.
Jot down a few key facts about the industry and her current or previous employer, see if you can find any articles she's written or interviews she's done, and try to find a few similarities between the two of you. If you're well prepared, your interviewee will not only be impressed with the legwork you've put into the meeting, but will be flattered you took the time to learn so much about her. And that's always a great way to start a conversation.
3. Prepare Your Questions
The best interviews, informational or otherwise, are the ones that naturally flow. But truthfully, a natural flow is much more likely to happen if you're prepared, not grasping for conversation starters.
So, prepare a notebook with two lists of questions—one standard and one more abstract—to bring with you. In the standard category, include basic questions such as, "What does a typical day at work look like?" and "What are the most challenging aspects of your job?" In your abstract category, try less conventional questions like, "What's your first thought when you get up for work every morning?" or "Who has been most influential in your career?"
You don't need to ask everything on both lists, but having a range of questions will allow you to mix up the conversation based on your interviewee's reactions. For example, if she rolls her eyes at the "typical work day" question, skip ahead to something a bit less traditional and see how she responds.
Once you find the right cadence for the conversation, it will become easier for both of you to volley your questions back and forth more naturally.
4. Keep it Short
Even if you're getting loads of good info and don't want the meeting to end, it's important to be respectful of your interviewee's time.
So, wear a watch. Regardless of how ubiquitous smartphones are these days, I still cringe when I see anyone in a professional setting glancing at her phone during a conversation.
When you have about 10 minutes left before your meeting is scheduled to end, casually mention that you want to be "mindful of her time" and note the time you have left. This gives her the opportunity to either extend the interview, or transition to a graceful conclusion. Either way, she'll appreciate your respect for her time and your professionalism, which is a great way to conclude an interview.
5. Cement the Connection
One of the biggest mistakes job seekers make with informational interviews is neglecting to follow-up.
If you take nothing else from this advice, remember this: Always send a thank you note. Always. Your interviewee should never wonder how much you appreciated the time she took to share her hard-earned knowledge with you. Remember, you never know what doors she could open for you one day.
While a paper thank-you is cute, email is de rigueur. For extra points, go the extra mile and find an article related to a topic you discussed, and include a link with your thank-you, noting how your conversation with her inspired you to read the article. Expressing your gratitude will not only make your interviewee feel good knowing she had a tangible impact on you, but will keep the door open to developing your relationship with her in the future.


That's it—that's all you need to know. Now get out there and get some interviews lined up. Use LinkedIn, Facebook, Twitter, and your friends and family, and don't be shy about asking anyone who looks interesting to you.
And remember, the more informational interviews you do, the less awkward they become.