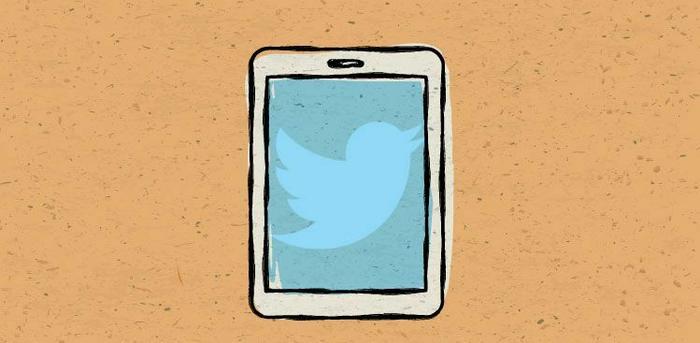 Twitter is quickly becoming the latest and greatest trend for careerists to communicate with people they admire in the workforce. Plenty of professionals boast that it's more personal and directed than LinkedIn, and you can probably learn a lot more about a person from his or her Twitter feed than most places on the web.
But of course, one major question comes to mind: What exactly does it mean to "communicate" with someone on Twitter—and how can you do so without coming on too strong?
Though a response isn't always guaranteed, there are a couple of things you can do to really get influencers talking.
1. Start Small and Specific
It might not be the best idea to start your interactions by trying to reach out to Richard Branson, founder of the Virgin Group who boasts about four million Twitter followers. Judging by his feed, Branson doesn't seem to do a whole lot of interacting with those who follow him, and there's a good chance that someone else is helping handle his social media (so you wouldn't be talking to the man in charge even if you tried).
However, there are plenty of influential people who don't have as large of a Twitter base and who would jump at the chance to talk to a like-minded professional. Even more importantly, there are plenty of people who have similar interests and career goals.
For example, I'm personally really interested in journalism and media, so I follow a ton of pop culture junkies, news sources, journalists, and media-obsessed tweeters. While none of them wield the obscene amount of influence that Richard Branson does, they're still people I look up to, and even better, they actually take the time to talk to me.
2. Look for Common Ground
Like any good conversation, the next thing you want to do is find something you have in common to talk about. This could be pretty much anything: Do you and someone you admire share a love for the same offbeat feminist publication? That's an easy topic for your tweets. Are you and an influencer both alumni from the same college? It's a great way to start off a conversation.
The sooner you find out what you both can offer one another, the easier it'll be to establish a meaningful connection. On that note:
3. Make Contact
OK, so you might be wondering what type of tweet can help you make that initial contact. Of course, this varies depending on the general types of tweets that this influencer sends.
One easy place to start is articles, since many professionals share their favorite pieces on Twitter. If someone posts something interesting, feel free to tweet about your feelings on the piece—it can be as simple as, "Awesome @dailymuse piece! What's your favorite piece of advice for a great resume?" It not only compliments the original tweeters, but it also gives the person the chance to respond if he or she wants to. Try some of these other sample tweets to get you started (using The Daily Muse as an example!):
If someone gives an opinion on a current event: "Interesting perspective @dailymuse. But what did you think about [insert other opinion]?"

If someone makes an exciting professional announcement: "Congrats @dailymuse on such great news! When is this awesome change going to be implemented?"

If someone tweets a company update: "That's so cool, @dailymuse. How did you get the idea for that campaign?"
From there, don't be offended or upset if influencers don't respond. Keep interacting with them periodically (maybe a couple of times per week), whether it's about articles or their thoughts on industry trends (typically if people are sharing their opinions, they want people to engage!). Eventually, the name recognition will begin to set in, and an influencer might get curious enough to take a peek at your profile.
4. Keep Some Distance
In any type of social media, the name of the game is to be intriguing, not overbearing. Especially if you're trying to make a professional connection on Twitter, you don't want to come off as a stalker. You don't need to favorite or retweet everything that appears on your feed from a particular person, nor do you have to respond to every single tweet he or she writes. You'd be really freaked out if someone did that to you, right?
Instead, interact with someone when it seems natural. If a professional connection is what you're after, you shouldn't be retweeting pictures of your influencer's cats—or kids. Instead, stick to the more professional tweets, like articles, trends, and business updates. This way, the line between personal and professional doesn't get blurred, and you don't seem like a cyber creep.
5. Take it Slow
Don't assume that just because someone responded to one of your tweets that you're now best friends; this is a mistake I've seen people make time and time again (and yes, myself included).
Like any relationship, your Twitter connections will take time to build. Tweeting at someone 20 times in one day won't make you best buds, but 20 tweets to that person over the span of several months might give you a better shot. Someone should be just as interested in getting to know you as you are to know him or her.
Also, remember that you don't have to build connections with people one at a time; you can be at varying stages with different influencers, and that's the beauty of connecting professionally via Twitter. Additionally, as your own connectedness continues to grow, you'd be surprised how many people will start reaching out to you as they begin to see you as an influencer.


Bottom line: Twitter doesn't just have to be an emoticon-ridden social media form; it can be a great place to network, as long as you understand boundaries and the importance of taking the time to build relationships.