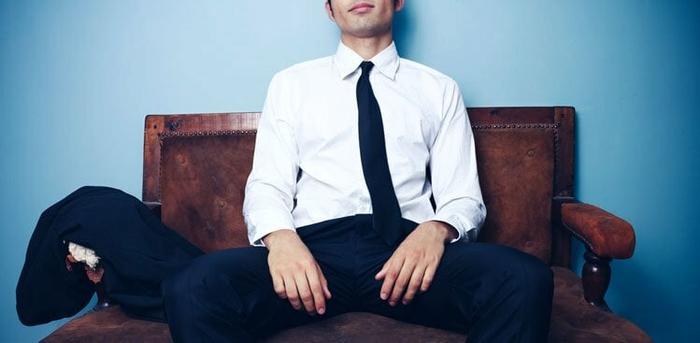 We've all got "that guy" in our lives. The guy who seems to achieve everything he sets out to, win far more often than he loses, and land multiple job offers—approximately 14 seconds after he divulges to you that he "might be looking soon."
You want to hate him (seriously, you do), but you truly can't. Why not?
Because he's likable, inspiring and, well, the truth of the matter is—you would totally hire him, too.
So what the heck is his secret? How is he managing to find this quick success, with so many interesting players? While he may not 'fess up, I'm guessing these are some of the very strategies he's employing:
1. He Nails Down the Target Job and Audience Before Searching
Unlike many job seekers, that guy isn't plopping in front of the computer for two seconds of aimless searching until he's done a little bit of soul searching.
What kind of job does he want? Where does he have the most career capital? What is the personality, size, management style, and industry focus of the company that seems most appealing to him? What about the commute, the salary, the perks, the people?
Job seekers who first construct a vision of what that next job does (and, in many cases, doesn't) look like are the ones who are best equipped to craft a game plan (and a resume) that points them square at the type of job that best aligns with their capabilities and, importantly, their desires.
2. He Figures Out the Key Players, Then Gets on Their Radar
Once that guy hones in on a target job, guess what he does next? He makes a list of the people he should probably know—influential players at companies of interest, thought leaders, local business owners who work in this space, reporters who cover his field, association leaders in his town. You get the idea.
The most successful job seekers are not (repeat: are not) spending all of their search time mucking around on Craigslist; they're figuring out who they need to know and figuring out ways to get on their radar.
3. He's Interested in People and Interesting to People
The guy who gets multiple job offers also realizes something very important, both in the job search and in life: People like people who are interested in them. People really (truly) appreciate it when their efforts, contributions, and thoughts are noted and appreciated. As such, when he approaches, meets, or interviews with others, he shows genuine interest and appreciation for the person on the other side of the table.
Likewise, he makes an effort to have interesting ideas and stories to share. Not contrived ones; genuine, real, and engaging ones.
4. He Shows Up More Than Prepared and With Fresh Insights
Have you ever spent 12 minutes on a company's website (just prior to racing across town for the interview) with the hopes that you'll arrive looking like you did your homework? That guy hasn't.
That guy has spent hours searching for news articles, data, and interesting factoids about the organization in which he's interested and the players with whom he'll interview. He's checked out the company's social media sites (so he already knows the team has Pac-Man tournaments every Friday afternoon), talked with people who work there, and spent time thinking about how he may add immediate value, given what he's learned.
The most successful job seekers aren't calling the homework done four seconds after looking at a company's home page; they're arriving to the interview armed with both questions and fresh insights on how they might add value to that organization.
5. He Maintains Unfailing Positivity and Resilience
Now, you know that guy doesn't have success 100% of the time, right? No one does. But a key thing that differentiates the most successful job seekers from the rest of the pack is unfailing positivity and plenty of resilience.
Sure, when he pours his heart and soul into an opportunity, goes the distance, and then gets that "Thank you, but we're going in another direction" call, he's bummed. But he doesn't let it eat away at his entire sense of self-worth. Instead, he dusts himself off and realizes that the next opportunity just may be the one. And, frankly, it may be even cooler than the one that got away.
That guy doesn't cave. He may lose his breath, but he never, ever caves.
He realizes, just like you should, that tomorrow is an entirely new day. And so after a setback, he gets up and continues to employ these very strategies.
Because he knows that they're sound, and he knows that this could be the day that everything changes.