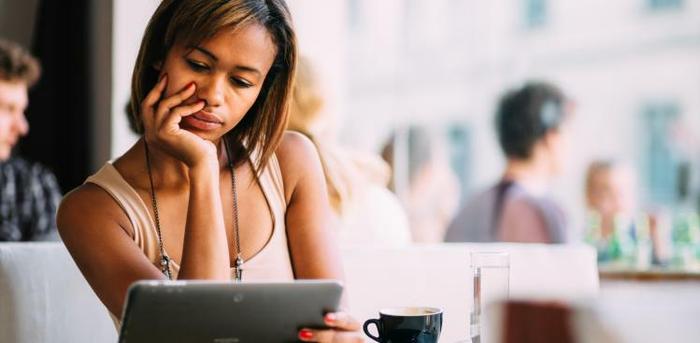 As much as I love my routines (and schedules! And time management apps!), I know that some days, all the to-do lists in the world just don't cut it when it comes to being productive. So, what's an organized person to do when he or she just can't get work done?
Mix it up! Whether you need time to focus on something more complex or have a project that requires more creativity, changing up your daily routine can be the way to go. The trick is to change it up in a way that doesn't upset your boss (like taking a last-minute vacation to clear your mind) or affect your team (pushing back a deadline for a major project).
After a little bit of trial and error, I've come up with five methods that always seem to do the trick:
1. Try Working From a Different Space
Sometimes what your brain needs is a change of scenery. If you're lucky enough to work in a city that has an abundance of Wi-Fi cafes or a service like Breather, check those out—even if it's just for an hour or two. Otherwise, even working from a different part of the office can do: Try your kitchen, an open conference room, or even a lobby couch to see if one helps you think more clearly.
2. Switch Up Your Meeting Formats
Routine isn't just about location, it's also about the novelty wearing off and complacency kicking in. One solution to combat that is to try new formats for your meetings.
For example, try a walking meeting instead of taking your one-on-one in a conference room. Or, suggest converting a weekly update (where people repeat themselves every week) to an email. Then you can use that original time slot to address any questions or concerns. It'll be shorter and more efficient.
And, if you have the flexibility, consider moving your appointments around to have a no-meeting day once a week or simply shifting them to keep your most productive time of day open for "real work."
3. Take a Coffee Meeting with Yourself
For smaller projects that'll only take an hour or two, I can't recommend the following strategy more: Take yourself out to coffee (and a baked good!).
Whenever I have an important project to complete, I have a morning meeting with myself at my favorite local café. This works especially well for any work requiring creativity or focus. In fact, I've used this time for brainstorming a new process at The Muse, wireframing a new feature (most recently: Coach Connect), and writing a job description for a critical hire.
Pro tip: Put this meeting on your calendar like you would any other to protect the time, and set the project you want to get done as the event title.
4. Work From Home
Working from home, either for a morning or for a full day, is one of the best ways I've found to get large, challenging projects completed on time. The key is no meetings and no distractions (and yes, that means no TV playing in the background). Get in the zone and get. it. done. I've used working from home successfully to review and approve company taxes, work on a big product roadmap, and research a complex state policy.
If you're in an office that requires sign-off from your boss to do this, and you don't think he or she will be all that into it, make sure to sell it correctly. As a manager myself, I'd recommend pushing the fact that'll it will help you complete a specific important project that you have on your plate. And then, the key to getting this approved again is to actually complete it.
5. Take a Workcation
If all else fails, work from the beach. Or work from a cabin in the woods with great Wi-Fi. Or from Rome. Definitely Rome.
Sound too good to be true? It's not! Yes, this requires more advance planning, and you're going to need to get your supervisor on board—but the pay-off is off the charts when it comes to productivity. Muse editor Erin Greenawald lays out everything you need to know to to plan out the perfect workcation. So you're one article (and one big ask from your manager) away from booking those plane tickets and doing your work while laying out.
As awesome as your daily routine may be, switching up the way you plan your day (or where you plan it from) can have a huge effect on your productivity, mood, and work. So, if you're in a rut and struggling to get everything done—test one of these out today.