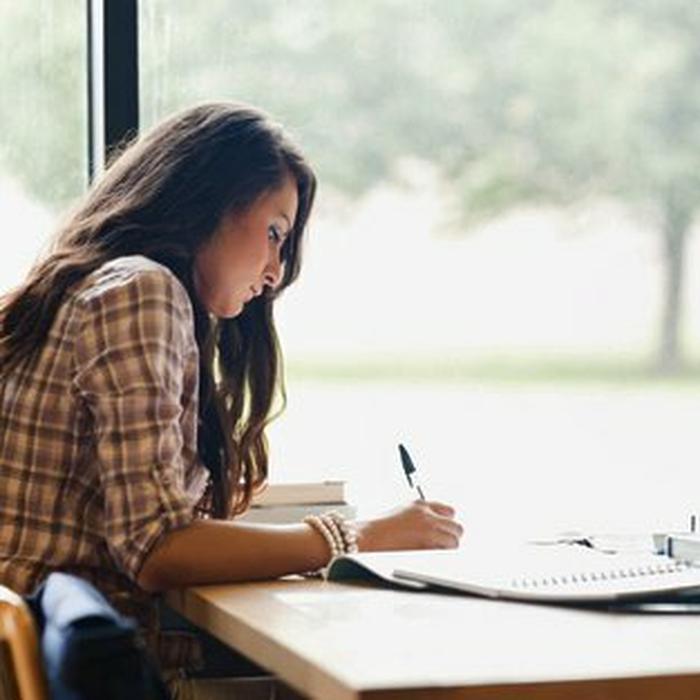 As a graduate student, you're learning how to participate in the conversations and debates that propel your field. And since many of these discussions are conducted through writing—for example, in professional publications, association newsletters, and email listservs—it's important as a grad student to start finding your voice as an expert and an author.
Developing the ability to write convincingly (without sounding like you're trying too hard) can take time, but there are things you can do today to start communicating like an expert.
1. Find Role Models
The best way to learn what constitutes clear, effective writing is to read as much good writing as you can. When you read—for school, for work, for pleasure—take note of books and articles you find compelling. Also pay attention to styles and tones that give you the impression that the author is writing to express, not to impress.
Start to pick out examples from authors with a strong voice and study particular passages to see what makes their work particularly effective. Does he or she use classical rhetorical strategies, such as:
Developing both sides of an issue
Creating illustrative analogies or metaphors
Highlighting key ideas with punchy maxims or formatting options
Personifying ideas or bringing in human interests and connections
Constructing interesting sentences by using parallel or crisscrossed patterns of words, phrases, or clauses
Offering insinuating questions to hint at conclusions
Livening up the conversation with irony or humor
Choosing compelling words
Now, try this exercise: Take something you've penned, and rewrite it as if you were the author you'd like to emulate. This is a great way to try out different techniques and styles of writing and start learning what works well for you.
2. Share Before You're Ready
Practice makes perfect, right? Not in this case. Authorial voice is acquired gradually, so if you think you need to wait until you've found yours before you participate, you never will. You've got to press past the "imposter syndrome" and understand that it is part of the developmental process.
Consider starting a blog to develop a public voice with a small audience. Worried that blogging will take away from your study time? This can happen, but the secret to low-cost blogging is to generate content from your coursework. Share term papers, reading summaries, lecture reflections, or literature reviews.
3. Join a Writing Group
In addition to blogging, try joining or starting a writing group. I can't emphasize enough how important these groups are for graduate students who want to develop their written communication skills. Getting together with fellow students to exchange and discuss what you're working on is great for getting feedback on your work-in-progress, but it also helps you stay motivated and inspired.
Writing groups vary in structure, but one common set-up is to get together with students studying under the same advisor or researching similar topics and meet once a week with a faculty mentor. Each week, one student shares new writing, which the group reads in advance and comes ready to offer constructive criticism on. The presenter is responsible for letting the group know where she is in the writing process and if she wants structural, conceptual, or editing feedback.
4. Don't Be Afraid to Use Your Voice
One of the best writing tips I've ever received came from my writing group. A fellow grad student sensed that a member of the group felt he needed to talk about a concept in the same way as its originator, and the student encouraged his friend by saying:
Don't surrender your voice to talk about other people's ideas on their terms. Tell your story and use it to illuminate the ideas of others."
As an apprentice in your field, it can be tempting to hide behind the voice and vocabulary of someone more established. And yes, it can be helpful to try others' techniques while you're learning, but eventually you have to start speaking for yourself. If you don't adopt your own voice, you'll never add to the ideas of others—you'll stay stuck trying to sound like everyone else.
Writing in your own voice takes courage, but just remember: To contribute to your field, you have to go for it.
Tell us! What have you tried to become a better writer?