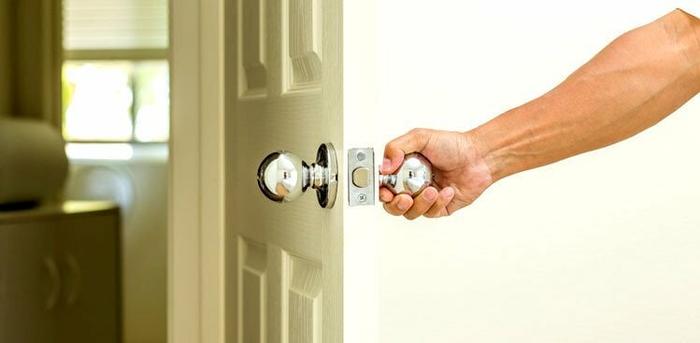 You already know that making a good first impression is a critical part of nailing your job interview. A good one can immediately prime someone to like you—and a bad one can have the exact opposite effect.
But what if I told you that you could solidify a job-winning impression—before you even walk in the office for your interview? With a little work ahead of time, you can. Here are four ideas to get you started.
1. Polish Up Your Google Results
I've got some not-so-secret news for you: Hiring managers are going to Google you. And when they do, would you rather them find that blog you had to write for a college class eight years ago or a collection of up-to-date, professionally relevant links?
That's what I thought.
While you can't totally control your search results, you can do things to improve the chances that they'll be great. Step one: Google yourself. How are you doing? Is there anything—old blogs, embarrassing pictures—that you can take down completely?
Next, you want to start improving your results. Start by owning your domain name (yourname.com) and creating a personal website under it where you can bring together all of your work, experience, and links to other places where you are on the web. If a full-fledged site sounds intimidating, even a simple, single-page site can be enough to own your space on the web.
Then, make sure that you have updated profiles on all the major social networks—Twitter, LinkedIn, and Google+—as well as any other sites that are big in your industry (such as GitHub for engineers). Since these sites are trusted and highly trafficked, Google will rank them highly. Oh, and make sure to use your full name somewhere on all of these sites, as opposed to a user name. Otherwise search engines won't be able to tie it to you!
If you want to dive deeper into how to improve your search results, check out this article from personal branding expert Patrick Ambron.
2. Get a Recommendation From the Inside
Do you already know someone at the company you're applying to? Even if he or she isn't in the department you're aiming to be in, a referral like this can still be incredibly powerful. It's proof from someone whose opinion the hiring manager theoretically trusts that you're good at what you do and a good culture fit.
If you do have a connection on the inside, here's how to go about asking that person to put in a good word for you.
And if you don't? Check LinkedIn to see if you have any mutual connections with the hiring manager or with someone with pull in the area you're applying to. If this person is someone the powers that be know well, a good word from him or her could have a similar effect. Here's an easy email template for asking for this kind of referral.
Can't find a single connection? Before you even apply, consider trying to set up an informational interview with someone in the department you'd like to work in—and then come in prepared to impress. Muse co-founder Alex Cavoulacos shares, "I've had a candidate come in for an informational interview (not even a proper job interview) and have a printed, bound, 15-page presentation on ideas for my company. That sort of initiative is hard to ignore, especially when the ideas are spot on." While you might not need to go that far, come in with good questions about the role and company and a clear enthusiasm for the work. Your new contact is likely to report back good things.
3. Send a Sample Project
Why not show you'll be capable of doing the work by, well, doing the work? Doing a sample project for the company—and making sure it's amazing—can be a great way to set yourself apart from other applicants.
What does a sample project look like. Marketer Ashley Faus shares, "For a high-level marketing position I had my eye on, I managed to land an interview by sending in three campaign ideas, complete with ad mock-ups, target segments, and a financial forecast. My interviewer told me the company was impressed with my research, attention to detail, and willingness to start solving problems for the organization—before they'd even called me back!" If you're applying to a social media position, you could send examples of posts you would use or a campaign you would run. If you're in sales, try coming up with a list of clients you think would be great for the company or thoughts on new markets it could be entering.
If you're not sure how to do this with your limited knowledge of the company—or, frankly, don't have the time—consider at least making sure your most relevant work samples are easy for the recruiter to find. That personal website we talked about above? Make sure it has a page with examples of your work, and make sure the first of those examples is relevant to the work you'd be doing at the jobs you're applying to. For example, if you're applying to a tech startup, try to immediately highlight work you did for another tech company. Then, point the hiring managers to this page in your cover letter or elsewhere in your job application materials. It will help them see how your abilities could easily apply to the job.
4. Show You're an Industry Leader
A great way to pique the interest of a hiring manager is to show that you're an active member in your industry. So, get out there and start engaging with people and sharing your thought leadership!
One way to do this is by starting a professional blog that you post on at least a couple times a month. You can use this place to discuss major news events in your industry, share lessons you've learned from a recent project you completed, talk about takeaways from a conference you attended—anything that shows you have deep knowledge and opinions about the work that you do. A hiring manager reading this will see that you're really engaged with what you do and will help him or her understand how you think.
You could also look for opportunities to speak or teach about your expertise. Maybe you start speaking at conferences, doing podcast interviews, or leading workshops. If you do these, collect all of them on another page of your personal site—they'll show the hiring manager your public speaking and mentorship abilities. Plus, you'll start to build a thriving network of other industry experts.
You could also try getting engaged in conversations on social media. Participate in Twitter chats, actively be a part of relevant LinkedIn groups, and make sure you're regularly sharing updates with interesting insights and relevant industry happenings. Hiring managers will be seriously impressed when they investigate your social media.


Choose one or two of these, and get going. With a little extra work, you can help make sure your amazing reputation precedes you!