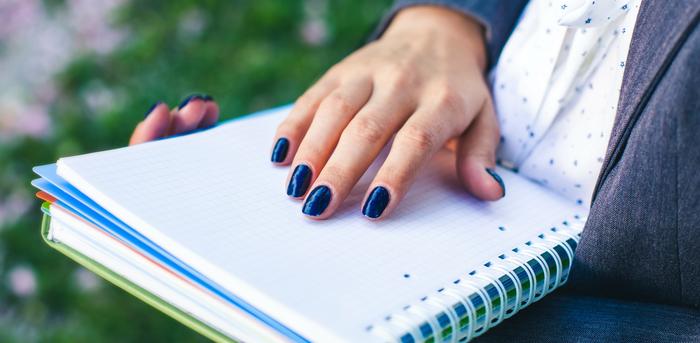 I love to think about productivity and efficiency.
I daisy-chain my work apps together with automation so I never have to enter appointments or notes twice. Even my grocery lists are organized in the order of each department.
"Work smarter, not harder" is more than an aspiration—it's my mantra.
So, it's hard for me to admit that any amount energy spent optimizing my days could be counterproductive. But unfortunately, thinking about productivity all the time is—as cruel and ironic as it may be—a waste of time.
I know this for a fact, because I recently started using a precise time-tracking app. Imagine my shock when I saw that I spend an average of a full hour every day just organizing upcoming work. (That's not even counting the time I spend reading or thinking about how to be more productive.) In other words, my obsession ended up completely backfiring and costing me precious time!
So, check out the following signs to see if you've taken productivity too far, and join me in my quest to detox.
1. You Read About Productivity All Day Long
I want to stay up on the latest trends and app, and I'm curious about other people's tactics and routines. And if you were spending hours each day reading about productivity, you'd probably know you were overdoing it. But even 30 minutes a day spent reading articles about how to save 30 minutes a day cancels itself out.
Fix It:
Quit—cold turkey. I took a productivity content fast for the week leading up to writing this article, and it was totally worth it.
I fought the urge to read how other people optimized their time—and I didn't miss it as much as I thought I would. I spent that time thinking about what worked for me.
Sure, reading what worked for someone else could be the perspective change you need when you're in a bind. But you don't need to seek out every article ever written on the subject. Instead, look for work from people whose opinions you respect or who have a unique angle. Eliminating generic advice from your reading list gives you way more time to just do something.
2. You Live for Productivity Systems and Apps
New apps are fun. Getting a new journal can be a blast. Trying out a new routine can feel refreshing. If you're someone who loves to think about how you work, you probably get a kick out of the tools you use.
That hour I wasted "being productive?" It was mostly spent organizing my color-coded to-do list app, and matching labels and dates with my Kanban board app. Endless tinkering and matching to get a nice, pretty to-do list and priority board felt like I was accomplishing something (without having to actually work). Plus, I just enjoyed the feeling of playing around on the apps.
Fix It:
As Thomas Edison said, "The object of all work is production or accomplishment...seeming to do is not doing." The best way to apply this advice and cut the clutter is to simplify.
You don't need two apps that track time. You don't need to write down the same daily task list in a notebook—and on your computer, and on your phone.
Once you find a part of your system that works for you, don't allow yourself to adopt a redundant app or process until the original one no longer works. For instance, if Bullet Journal works for you, don't randomly try out GTD.
3. You Use Hacks as an Excuse to Procrastinate
It's possible to plan just for the sake of it (e.g., planning your days six months ahead even when you know it won't matter). And it's a form of procrastination. Spending time thinking about how you'll get things done means you don't have to do the item that's next on that to-do list.
It's a great way to trick yourself. Because reading one more article or write one more priority list to be even more efficient seems so well-intentioned.
Fix It
Look at everything you do to try to "hack" your routine. Which ones result in real time savings? Which ones are just ways you end up wasting time?
Then, apply the popular productivity advice to allot yourself a certain amount of time to your desire to plan and organize and prioritize. If it can rescue serial procrastinators from that "one last scroll through Facebook" doom loop, it can save you from rewriting your to-do list—again.
4. You're Secretly a Perfectionist
Here's how I knew my obsession with scheduling was taking over my life: I'd plan every moment of my day, and if I ever under (or even over) estimated time for an allotted task, I'd spend time re-doing my entire schedule.
It's partly procrastinating, but mostly I do it because I feel like I need to have a perfect plan before I can get started.
Fix It
I stuck a Post-it note on the edge of my computer screen that reads "JUST GET STARTED" and it's made a big difference for me.
Try giving yourself an occasional reminder that there's no right way to get something done, especially if looking for the most efficient plan means you're doing nothing in the meantime.


One of the most common pieces of productivity advice is to experiment with different systems. And it's good to be flexible and seek out areas for improvement. However, the end goal of optimizing your time isn't to spend your days thinking about it—it's to spend more time on things that round out your life. Keep that in mind the next time you're trying to decide if you should add (another) app to your phone or process to your routine.
Photo of notebook courtesy of vladrad23/Getty Images.