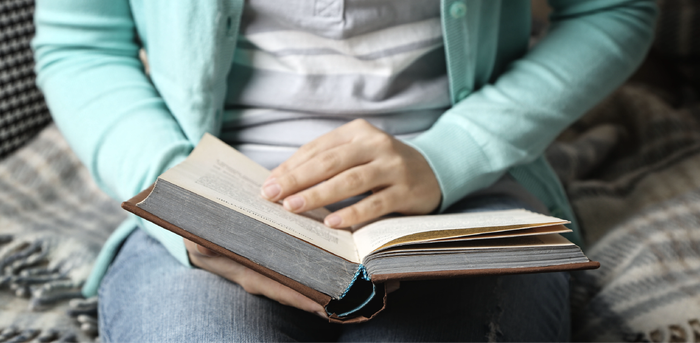 When it comes to achieving success, actions speak louder than words, connections, or opportunities. Think about the importance of your daily habits, for example. Do you run five miles every morning because you value being fit and healthy? Or is it your regular routine to watch three hours of television every night because you feel the need to escape?
Without a doubt, what you achieve in life depends on your actions. Take it from 35 founders, entrepreneurs, and executives who have achieved great things and credit simple daily rituals for helping them do it. Here are their quotes on what helps them get more out of business and life.
1. Hold Back-to-Back Meetings in One Location
"If I must have multiple meetings throughout a day, I often aim to set them back-to-back in one location. This way, I maintain efficiency and focus throughout the meetings, setting the pace according to the agenda and maximum time allotted, while knowing we must get straight to the points at hand since the next meeting is impending. Additionally, placing these meetings back to back enables me to maintain a clear frame of mind during the times before and after the block of meetings, since I am freed from the constant self-reminders to be punctual to the next meeting."
– Tiffany Pham, founder and CEO of MOGUL, an award-winning technology platform for women
2. Read Voraciously
"My first job at Warner Bros. was preparing a daily press packet without internet. I had to read everything physically, clip pertinent articles, copy and distribute them to execs. This job taught me the power one garners by knowing everything that's going on in business and the world—who's doing well and might be a candidate for a sale of a popular Warner Bros. TV series or movie and who is in trouble and might need a hit TV series or movie. One needs to be able to converse with other executives intelligently about their business."
–Eric Frankel, founder and CEO of AdGreetz, a cloud-based SaaS platform that empowers brands such as Intel, NBC, and Toyota to deploy relevant, personalized video messages that build stronger customer relationships and increase engagement, activation, and revenue


3. Constantly Triage Your To-Do List
"The role of the CEO is really to keep the team focused on the most important topics, and it's important that you do the same for yourself."
–Vikram Aggarwal, CEO of EnergySage, a solar-marketplace company that recently secured a $1.5 million Series A round of funding and announced a partnership with Green America
4. Unsubscribe Mercilessly
"I get a lot of unwanted email from folks who've subscribed me to lists that are irrelevant to me. I combat this clutter daily and find it's a useful way of removing one distraction from my day."
–Apu Gupta, CEO of Curalate, a platform for marketing with images that works with 650 brands, reaching millions of consumers a day
5. Block Time on Your Calendar According to Tasks
"It is so easy to fall into daily distractions, forcing you to play catch up the next day. This cycle can go on forever. Time blocking keeps me on track. I schedule a timeframe where I am responding to emails, then the next hour is blocked for meetings, etc."
–Jayna Cooke, CEO of EVENTup, an online marketplace for event venues that has listed more than 15,000 venues and attracts more than one million consumers a month
6. Connect With Your Passion
"Every week I check in and participate with the product and technology teams. Even as the company has grown, I have forced myself to make time to stay connected. As an engineer, I personally enjoy participating in the technology challenges and love to learn about the solutions our team comes up with. Not only does it keep me up-to-date on the latest ideas, but it also gives the team an opportunity to see the bigger picture and ask why? Not all startup CEO/founders are technologists, but each CEO has a passion. Staying connected with your passion will keep you engaged, even when your job evolves to require bigger strategic thinking. Sometimes you have to let yourself have fun with the things you love."
–Alex Muller, CEO of GPShopper, a developer of mobile apps with a focus on the retail industry and annual revenue growth of 50 to 70%
7. Limit the Time Spent on Email Every Day
"It's easy to get caught up answering emails all day and feeling like work is being done, but by the end of the day realize that no progress has been made on strategically pushing the business forward. You just spent the whole day fighting fires and solving immediate problems, but the to-do list remain the same as the day prior. Email can also be a bit of a disruption given that it comes in in random intervals and thus can take focus away from projects and work that require a continuous block of time and thinking. As a result, it is really important to invest blocks on time on email every day but also block off times where email is not checked. I do not let email become the default work item because it eventually becomes an insidious kind of semi-procrastination."
–William Hsu, co-managing partner of Los Angeles-based VC Mucker Capital, which was ranked as the No. 2 accelerator in the U.S. by Seed Accelerators Ranking, a joint study by MIT and Rice University
8. Spend One Hour Outside Every Day
"As a digital-only company, almost all of my time is spent in an office in front of a computer. This is why I make it a rule to be outside for at least one hour a day. Be it walking my dog, riding my bike or just sitting on a patio with friends, I find being outside to be a form of meditation. No matter if it's broken into 20-minute chunks or late at night, the fresh air helps me relax, release any stress, and restart my mind for the next challenge."
–Alex Matjanec, CEO of MyBankTracker, a Brooklyn-based personal finance and banking hub, which helps more than 1.5 million visitors a month make smarter banking decisions


9. Use Technology for Personal Relationship Management (PRM)
"Every CEO has a to-do list or actions they need to accomplish daily. While we have many strategic objectives and initiatives that we work on, one daily habit is to target relationships to accelerate our organization's progress. These include clients, partners, internal team members, and board members. I schedule a weekly agenda of engagement with each of these relationships via a PRM tool, CallPlease, which allows for real-time daily prioritization of my relationship interactions. I leverage the mobile CallPlease app on my iPhone and, since it is a team-based system, my executive admin can support these interactions via a web console through its workflow."
–Kris Snyder, CEO of Vox Mobile, a Cleveland-based enterprise mobility solution provider with annual growth that trends above 30%, a recent funding round closing at $6.7 million, and consistent inclusion in Gartner's MMS Magic Quadrant. Snyder is also the founder of the Global Enterprise Mobility Alliance (GEMA).
10. Prioritize Key Employee Objectives
"I know even my best employees have a range of focus and performance. In addition to motivating them through traditional recognition methods, I've found that letting them know their personal objectives are important to me earns their best efforts and loyalty. In the past this has included sponsoring night classes not directly related to their job and helping an employee secure a book deal with a major publisher."
–James Roche, CEO of Houseplans.com, a San Francisco-based stock home design site that has grown 25 percent year over year
11. Focus on Two to Three Things a Day
"I can't multitask. It creates too much chaos."
–Tim Eisenhauer, president of San Diego software provider Axero Solutions, a profitable bootstrapped company with hundreds of customers playing in the crowded enterprise software market with huge venture-backed competitors
12. Have a Family Dinner
"We may be co-founders, but we are also mom and dad to three daughters. No matter how hectic running a fast-growing startup is, we make sure to shut off the cell phones and have a family dinner with our girls. While many CEOs are still going strong at 6 PM, we're passing the green beans and focusing on what matters most to us—our family. What's most amazing is how many of our business and marketing ideas have come from our twin 8-year-olds and our 11-year-old right at the dinner table."
–Scott and Missy Tannen, founders of Boll & Branch, a New York-based company with a line of accessibly priced luxury bed linens that launched in January 2014 with first-year revenue topping $2 million, and more than a $10 million run rate in its second year in business
13. Get Home on Time
"I try and be religious about the time I leave my house in the morning for work and the time I get back. It helps balance things and ensures I am present, both physically and mentally, with my family."
–Jeff Braverman, CEO of snack and candy store Nuts.com, which has grown revenue to $35 million, up from $1.5 million in 2002
14. Exercise Every Day
"I try to run every day, and science now shows a positive correlation between running and creativity. It has helped me maintain a sense of balance. It grounds me and offers an outlet on my most stressful days, and allows me to lean into risk and uncertainty. What I find is that many people, especially executives, take the workouts off the calendar when they get busy or are dealing with a particularly stressful time in their careers or lives. It should be opposite. The more stressed out you feel, the more important it is to carve that time for workouts that nourish not only your body, but your soul as well."
—Julie Smolyansky, CEO of Lifeway Foods, which has grown gross sales to $130.2 million
15. Every Morning Read 20 to 30 Unsolved Customer Support Tickets
"I think proactively knowing about customer problems can really help you build a long-term intuition about the important things you need to get right when you build your company. And it helps you build empathy with the people who ultimately have to do the hard work of working through those customer problems."
–Suhail Doshi, CEO of Mixpanel, an analytics platform for mobile and web that helps companies gain insights into user activity and leverage this data to build better products. Mixpanel now tracks 50 billion actions people take in applications per month
16. Check KPIs First Thing in the Morning
"As an organization grows, it's easy to let a little distance get between the CEO and the day to day. By checking KPIs first thing in the morning, I already know the answer to how we've been performing and can immediately move on to the why. I'm in a better position to ask my team important questions, and we can all work more efficiently and effectively."
—Michael Ortner, CEO of Capterra, a web service that has helped companies such as Coca-Cola, Walmart, and Home Depot find and purchase business software
17. Be Unpredictable
"Successful people predict trends, but are original and innovative. Have your own workflow, stick with it or break the rules, but try to stay ahead of others by getting away from patterns."
–Serban Enache, CEO of global stock photo site Dreamstime.com, which has been used by more than 11 million users since its launch in 2000
18. Always Ask Why
"So much of work becomes too focused on the what—the plan we're writing, the project we're trying to complete on time, the deadline we missed. We don't ask why enough, even though it's the best way to get context for the stuff we're trying to get done. I've found asking it of myself is as important as asking it of the people I work with. It's critical to staying grounded in what's most important. I try to keep asking why until I can't go any deeper. Then get going."
–Jay Simons, president of software company Atlassian, which offers team collaboration products including JIRA, Confluence, Bitbucket, and HipChat, which are collectively used by more than 48,000 companies worldwide
19. Allow Enough Unscheduled Time During the Day to Think, React, or Write
"This enables me to get things done on the same day instead of allowing the guilt pile to build up. I keep blocks on my schedule to avoid overscheduling each day...I am significantly more productive when I am not forced to multitask. Studies have shown that multitasking leads to inefficiency. By creating pockets of time in which I can work alone, I am able to accomplish tasks on the same day and leave time for collaboration."
–Dr. Walter S. Scott, founder, executive vice president, and CTO of satellite imagery company DigitalGlobe, which provides images and geospatial content to U.S. government defense and intelligence agencies, international governments, and major online mapping platforms such as Google
20. Exude Positivity
"I've made it a habit to be a positive, enthusiastic source within my company. Even in the morning, 'hi' or 'welcome' has huge ripple effects across the organization at scale. It seems simple but has the power to make employees feel valued and appreciated."
–Kris Duggan, CEO of BetterWorks, an employee-related goals platform that recently closed a $15.5 million Series A round and is more than doubling active users every quarter
21. Prioritize a Daily To-Do List
"I'm a zero-inbox CEO. Occasionally I don't get there, but each night I give it my all to power through via all available Gmail shortcuts and give folks the response they need as quickly and efficiently as possible. I hate feeling like a delay on my response might prevent Omada employees from quickly progressing their work."
–Sean Duffy, CEO of Omada Health, a digital-therapeutics company that was selected by Fast Company as one of "The World's 50 Most Innovative Companies"
22. Talk to People
"This is often described as 'managing by wandering around,' but don't undervalue it. Having random conversations with different people across the organization will help you keep your ear to the ground on what is really happening. Be respectful and don't interrupt people who are working, but catching someone making a coffee in the kitchen, give them a big smile and learn a bit about their day in a friendly, non-creepy way. You will easily stay on top of the pulse of the organization."
–Jonathan Cogley, CEO and founder of IT security company Thycotic, which ranks 2,671 on the Inc. 5000 list of fastest growing companies in 2014, up 760 spots from 2013
23. Prepare Budgets by Initiatives and Expected Outcomes Rather Than by Functions
"Thinking about spending this way keeps me focused on how each dollar contributes to building the company."
–Mike Zivin, co-founder and CEO of Whittl, an online appointment booking platform for neighborhood businesses, which recently raised a $3.3 million Series A round with backing from GrubHub co-founder Mike Evans, as well as GrubHub's first VC, Origin Ventures in Chicago
24. Get Coached
"Olympic athletes have coaches—so should CEOs. I have had a coach for years, Ed Batista, who I work with at least biweekly to recognize and improve my weaknesses."
–Douglas Merrill, former CIO of Google and now CEO of ZestFinance, a big-data startup that uses more than 100,000 data points about an individual to figure out if he or she will pay back a loan.
25. Keep a Close Eye on the Competition
"I use the first 15 minutes of each day to read competitive websites and any press they might be receiving. Knowing what our competition is doing or thinking is critical to our ability to both win and keep business."
–Darin LeGrange, CEO of Aldera, a company that provides health plan insurers with the back-office technology to handle billing, claims processing, coverages, and more
26. Get Moving
"I am a huge believer in walking, and in moving around in general. At the very least, I make sure to get up from my chair every hour and walk the office. Not only does this get the blood flowing, it helps me see what the team is working on and helps spur the spontaneous discussions that lead to new ideas and innovations. I also love to do walking meetings. Instead of going into a conference room, we'll walk around our neighborhood, a mix of businesses and beautiful old houses and apartment buildings. I find this brings out more natural and authentic discussions, and keeps people in the moment—you can't mentally check out like you can if you're sitting at a table."
–David Kalt, founder and CEO of Reverb, a marketplace for musical instruments and gear that has raised about $5 million in funding and expects to do $130 million in transactions this year, up from $40 million last year
27. Read the News About Your Industry First Thing in the Morning
"The first thing I do once out of bed is read 15 to 30 minutes religiously. I jot down anything interesting for rumination vis-a-vis healthcare, such as Netflix's god mode, or Jaguar's brainwave tracker. It's amazing how many dots you can connect by just reading."
–Ahmed Albaiti, founder and CEO of Medullan, a digital health innovation company that works with payers, providers, and pharma on patient engagement
28. Adjust Your Perspective
"Every Tuesday at noon, San Francisco administrators test the emergency alarm system, which I now use as a marker for a notable time each week. Every Tuesday at noon, I deliberately try to "let go of all things negative, retain all things positive, and march forward to a better week, and a better you!" Though this started as a personal habit, it's become a company-wide event across multiple time zones."
–Neha Sampat, CEO of digital tech solutions provider Built.io, which powers innovation at the intersection of enterprise mobility and the internet of things (IoT) for startups and industry-leading companies. Sampat also co-founded KurbKarma, was named a "San Francisco Business Times 40 under 40″ honoree, as well as one of "50 Women in Tech Dominating Silicon Valley" in 2015
29. Get to Inbox Zero
"Anything that's not actionable immediately, I get out of my inbox. This frees me up to think and focus on the tasks that I know will take up most of my time, like building a team of amazing people who are smrt, thoughtful and motivated to achieve something. That is the number one most important thing in building a company, as I truly believe a company is only as good as what is made up of."
–Rick Morrison, CEO of Comprehend Systems, which works with big names in the life-sciences industry, such as Boston Scientific, Astellas, and AstraZeneca, modernizing and improving the quality in their clinical process through cloud-based tech
30. Make a Daily "Top Three" To-Do List
"As CEO, my to-do list is never ending, so it's important for me to prioritize. Typically, I'll make a daily list of the three most important things I need to get done that day. It really helps to make my day more manageable. As a morning person, I tend to complete those activities before noon, which then gives me time to address other urgent items that come up during the day."
–Ratmir Timashev, CEO of Veeam, a data center backup company founded in 2006 that now employs more than 1,500 employees around the world and brings in hundreds of millions of dollars in revenue, with its sights on reaching $1 billion in revenue in the next five years
31. Get Up to Speed With Direct Reports First Thing
"Informally, I call each of my direct reports between 7 and 8 AM daily to catch up and get updates on various parts of the business."
–Michael MacDonald, CEO of nutrition and weight-loss company Medifast.
32. Plan Your Work and Work Your Plan
"I think Evander Holyfield said that. But anyhow, I use the project management app Trello to manage my day-to-day. It's color-coded between Hiring, Investor, Legal, Sales/Marketing/Press, Product, Admin, and JFDI. Every Sunday night, I get my week prepped by looking at my calendar and my Trello board. Then, every morning, I take a quick look at the Trello board and mentally prep myself for the day."
–Jason van den Brand, co-founder and CEO of online mortgage refinancing startup Lenda, which graduated from Silicon Valley-based 500 Startups last year. Since then, the company has raised its first round of funding, grown 40% month over month, and passed the $40 million mark in loans financed through the platform
33. Keep a Short To-Do List
"I keep my to-do list short. Every morning I write down the three most important things I need to do that day to move the needle forward. This helps me to make sure I'm playing more offense than defense. It's so easy to get bogged down in email and other people's to-do lists that when you look up at the end of the day you realize you didn't make any progress on the things that are most important. Keeping my to-do list forces me to prioritize and do just the things that are most important."
–Ethan Austin, founder of the online fundraising website Give Forward, which has raised more than $150 million and hosts 20,000 active fundraisers at any given time
34. Take Time to Reflect
"As a CEO, you can't be afraid of the decisions you make. But it's just as dangerous to have full confidence in your decisions. Every day I reflect back on the effects of my decisions that day and how I can improve upon them in the future."
–John Yung, CEO of cloud application management platform Appcara, which is used by customers including Sysorex, AIS, HP Cloud Services, and Intermedia
35. Be Consistent and Proactive
"I was an avid bodybuilder back in my college days, and to succeed you had to be religiously consistent day after day with diet, nutrition, and training. I applied the same in business. It takes time to create great products and a stable business, so I've learned that to succeed you have to remain consistent, especially when you truly believe in something. It's a two-edged sword that if not managed can also have negative ramifications, so I also try to be proactive to know when to change angles when the need arises.
–Payman Taei, CEO and founder of Visme, a DIY online tool that has empowered over 200,000 businesses and nonprofits to create better presentations and infographics. Taei is also the founder of HindSite Interactive, an award-winning web agency that helps companies improve their online presence with effective websites
More From Inc.