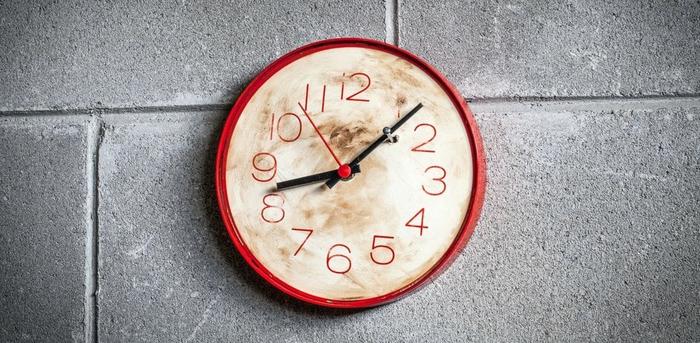 It's easy to feel like you don't have a lot of leverage in the interview process when you're on the applicant side of things, especially when you really need the job. But, there is a point when applicants are invited back in for meetings too many times. And even though you're hoping to make a really good impression, sometimes enough is just enough.
While you should have some level of patience with The Person in Charge, there are three instances in which the alarm should go off—plus three email templates you can use to get some closure without coming off like an impatient jerk.
1. You've Been Invited in for Multiple Final Round Interviews
Trust me, this does happen. And if it happens to you, your ears should perk up a bit.
When you're a top contender for any role, you should be prepared to meet with a handful of people over the span of a couple weeks. However, if you've met with The Person in Charge for a final round interview, only to be told there will be another "final" round, the company's tipping its hand.
As a candidate, I've been lucky enough to have nothing but great experiences with hiring managers who were completely transparent through the process. So, in my experience as a recruiter, I wanted to be just as forthcoming with people about how many rounds of meetings they should expect. And yet, I occasionally had to email someone to let him or her know the hiring manager would like to meet. Again. For a second final round interview.
Why, you might ask? Simple. The Person in Charge is on the fence about your candidacy. And to a large degree, he's stalling.
If you've been asked to come back in one-too-many times, even if it's with one of the big wigs at the company, don't be afraid to ask for more details about the motivation for this extra interview. Use this template to gently remind your interviewer that you remain interested in the position, but that scheduling another meeting will be difficult at this point, especially if you're dealing with a tricky work schedule.
Dear Gatekeeper to The Position,
Thank you so much for reaching out. I'm so excited about the possibility of joining [Best Company Ever] in the role of [The Job We've Been Discussing for Weeks], but my current work obligations make it difficult for me to step out of the office for another meeting. If there's any possibility of answering your additional questions over the phone or email, I'd be more than happy to continue the conversation.
Best,
The Candidate You're on the Fence About
One of two things will happen when you tell a potential employer you can't come in again—one, he'll let you know you're not the right fit and you can both move on. Or two, he'll realize he has as much information as he needs and he'll finally make a decision. In either case, you'll be able to move on with your life without having to make the trek into the offices for a fifth time.
2. You've Been Invited in for Lunch, Then Midday Coffee, Then Another Midday Coffee
Lunches with the people you'd potentially work with are exciting, and are a great opportunity to get a feel for what it'd be like to join the team. In my experience, I also found it effective to have someone in the running for a higher-level role have coffee with a C-level executive. But again, if you've been through three to four rounds of interviews, and have had lunch with a few people, and you are still being asked to meet for coffee—that's a bit excessive.
I happen to agree with the idea that every contender should meet with at least four or five different people throughout the process, and each should be asked to complete a take-home assignment. I also think that given the busy schedules of everyone involved, candidates should be flexible at times.
But, once someone has gone through all of this, there's not a whole lot else to confirm in a second or third coffee meeting.
If you've been "invited back in" for a midday coffee—especially after meeting a handful of people over multiple interviews, lunches and coffees, this is a really professional way to respond:
Dear Executive Who Wants to Treat Me to Another Coffee,
Thank you so much for the opportunity to meet with you again over coffee. However, as my current obligations dictate, a midday chat would be difficult for me. Would you be open to meeting after work hours, or even potentially discussing over the phone? Please let me know.
Warm regards,
Person Who Really Wants to Be Flexible
Any reasonable hiring manager will accommodate this type of request, especially when he or she's leaning more toward a yes anyway. So, don't be afraid to make the request. Worst case? The person will decline, and you'll be able to move on with your other obligations and job opportunities.
3. The Request for the Unnecessary Meeting Arrives After a Month
I've facilitated this kind of sit-down after a month went by. And the last time I did, it was because we had basically moved on from the applicant, but didn't want to reject this person outright because we did like her. That is, until the hiring manager wanted to backtrack and re-interview this person. I was a bit surprised when she accepted our invitation for another meeting, but it did tell me she really wanted the job.
That doesn't mean we didn't interview her too many times.
If this happens to you, it's not a bad idea to be a bit more direct in your response. Stay professional and as friendly as possible, of course, but you deserve some answers.
Dear Person Who Wants to Maybe Hire Me,
It's so great to hear from you! I'd welcome the opportunity to discuss the role again, but am curious to know more about anything that has come up over the past month and has held up the process. If there's anything I can forward along to expedite our conversation, please let me know.
Best,
Trying Not to Be Peeved


You don't have to tell me that you deserve better, because I know. Since the interview process can be a bit precarious to navigate, it makes sense that you'd want to be as flexible as possible. But, you shouldn't be flexible to the point where you're in the sixth or seventh round of meetings. Be gentle, but don't be afraid to let someone know that enough has been enough.