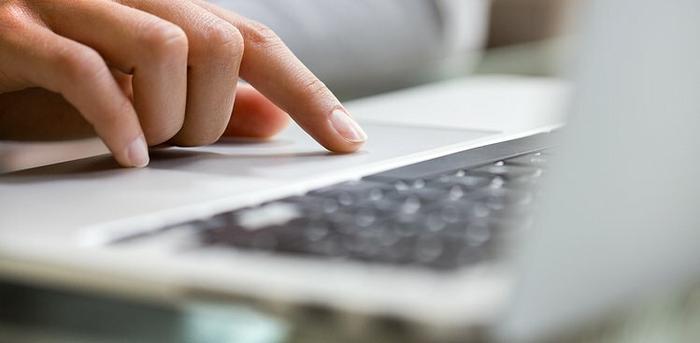 Here's something not everyone knows: Applicant tracking systems (ATS) are used by most companies today. As the CEO of a company that has seen more than one million resumes grace its site, I spend a lot of time digging into best practices. So if you've never heard of them before or really understood what they do, let me explain real fast.
When you apply through an ATS (and know this, it won't be marked "This is an ATS"), all of your information is entered into a candidate profile for the hiring manager to view. Each applicant receives his or her own personalized candidate profile. It lists your information, experience, education, skills, and any other information you entered during the application process.
From there, they allow hiring managers to search the pool of applicants by—among other things—keyword. This is supposed to expedite the process for them. But it can also help you—since you know from the job description what keywords they'll be looking for, you can update your resume accordingly
Now of course it gets a little bit more complicated than just parroting that job description back, so here are some insider tips that'll make your application even more ATS-friendly.
1. You Must Use Exact Keywords
You know keywords are important, but did you know that something as minor as changing the tense could thwart your efforts?
For many ATS, including popular ones like Bullhorn and Taleo, the tense and singular (or plural) form of the word must be exact. For example, if a hiring manager searches "project manage" and you list "project managed," your resume might not be recognized as a match.
What This Means for You:
No question about it, the most important thing you can do to increase your chances of getting selected is to include keywords in your resume. To make sure you're using the ones the hiring manager is most likely to search, copy the exact keywords from the job posting.
One way to do this is to add a skills section. That way, you can tailor your resume to each job and make sure you're including the keywords, without having to rewrite your bullets entirely.
2. You Can't Fool the System
Some ATS rank candidates by how frequently the searched keyword is used. For example, if Jonathan mentions "project manage" once in his resume, but Heather mentions it twice, Heather could appear higher on the list of applicants. So, some applicants look for ways to sneak in additional keywords.
A common trick is to include a keyword several times in a row, but change the text color to white so it is hidden. However, when keywords are highlighted on the hiring manager's end, the white text will stick out like a sore thumb (see screenshot below).


What This Means for You:
Even if you jump to the top of the results, it'll be clear that happened because you, well, cheated. And that's not the first impression you want to make (because it will be the last).
Plus, you should always remember that the end goal is for your application to land in the hands of the hiring manager. Therefore, you should work to fit the keywords into your resume as naturally as possible.
3. Each ATS Is Different
There are several major applicant tracking systems out there, including iCIMS, Bullhorn, Taleo, and Greenhouse, and no two are exactly the same. While all seek to serve the same purpose—to help hiring managers and recruiters narrow large pools of applicants—there are notable differences in search capabilities, parsing and filters. It's OK if you don't have time to get into the nitty-gritty differences (that's my job) but if you'd like to learn more, here's one great resource to check out!
What This Means for You:
When applying through an applicant tracking system, the name of the actual ATS may or may not be visible. If it is, it's probably worth it to spend some time reading up on the quirks of that specific ATS and applying accordingly. For example, you might learn that a certain ATS ranks based on keywords frequency, in which case, you should include keywords a few times rather than just once.
If you cannot tell which one it is, err on the side of caution by following general ATS guidelines. Upload your resume as a .doc file (I know you may have heard PDF before, but in my experience .doc is safer because across the board, different ATS all parse .doc without error), stick to exact keyword matches from the job posting, and never stuff keyword into places they don't belong.


At the end of the day, the number one tool you can use to get through an ATS is a killer resume. While this is a lot of information, know that if you spend time tailoring it for the job description, you'll be more likely to move forward.