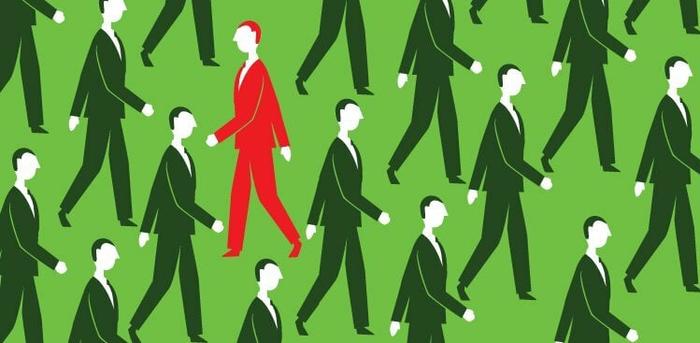 In business, it's easy to forgive an oversight. We all make mistakes, and few of us possess a perfect ability to complete every project on time and on budget.
You might hear some grumbling around the office about that presentation you made last month, the one where you had the sales forecast numbers mixed up with the expenditures, but most of your co-workers will forget all about it.
But what if you really screw up? In a few cases, you can create a reputation for yourself that fosters a negative vibe in the office—or even earns you a pink slip. It can be hard to recover from that. Here are the recipes for total disaster—a way to create a lasting reputation. Avoid them if you can.
1. Take Credit for Someone Else's Work
Nothing gives you the mark of a scoundrel like taking credit for something you don't deserve. People get fired over lesser evils. The best way to avoid earning a reputation as a credit-stealer is to carefully analyze the success. What role did you really play? Should you take credit for the pre-sales work only? Is it enough to let everyone in the office know you are happy with the overall outcome?
Here's the secret: Don't even bother taking the credit in the first place. When you make a big sales win for the company or score that investment from a big shot across town, let the work speak for itself.
2. Cover Up an Error
I know someone who was fired for one infraction related to a cover-up. Call it the Lance Armstrong mistake. It was in a small business and the person made a pretty big mistake on a customer order, then tried to hide it by deleting some emails, lying to everyone in the office, and stuffing some paperwork in a drawer. What that person didn't realize is that the truth always finds you. The more you've done to hide a mistake, the more you will be despised.
The alternative? Fess up right away. The sooner you come clean about losing a signed contract or getting into a fight with a competitor, the more time everyone has to deal with the problem and take corrective action. Let the mistake stay hidden and you are setting off a time bomb. When people find out, your reputation will suffer.
3. Let Your Tasks Slide Routinely
Having a bad day is one thing. Maybe it's an expense report you need to fill out or a summary of that last sales demo you were supposed to send in to the team. Fine. In a work setting, no one is really expecting you to be perfect and complete every task on time. The problem starts when you earn a reputation for not completing tasks because then you are making everyone in the office look bad. Slowing down one project is a problem for that specific project and your reputation will likely recover; not completing tasks on any project is going to make it seem like you can't get anything done.
The ultimate solution? If you screw up on a few tasks, work extra hard to compensate on the next project. You'll be surprised how forgiving people can be if you start finishing up your work early.
More From Inc.