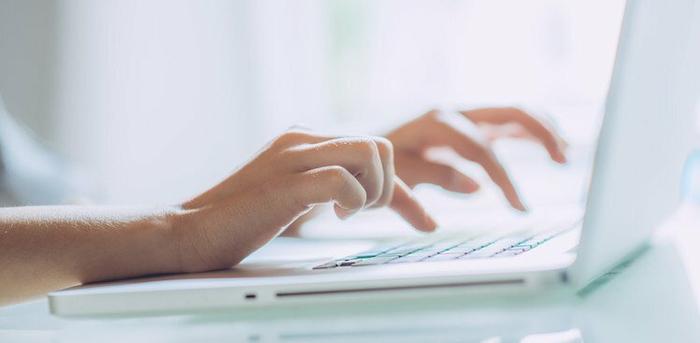 Surprises are great, right? Who doesn't enjoy finding money in a jacket you haven't worn in a while or running into an old colleague you're excited to catch up with at a networking event. If you're like me, those moments make you grin ear to ear.
But on the job search front, most people like to avoid surprises altogether.
The last thing you want is to discover that "Surprise!" you're not as qualified as you thought, you won't be moving ahead in the process, or gasp your resume is not as strong as you thought it was. Your application materials are one step of the process where you have complete control, and that means it's on you to avoid missteps that could hurt your chances landing an interview.
So, once you're done making your resume absolutely perfect, make sure it doesn't make you look worse in a way you didn't expect:
1. It's a Dead End
Call it whatever you want: These days, hiring managers and recruiters want to get to know you through a number of different channels. So if your resume doesn't point to some outside platforms, it's a dead-end document that won't measure up to those of other applicants with full-bodied branding stories.
Luckily, the fix is pretty easy. You can direct readers to your web presence using hyperlinks on your resume.
LinkedIn's becoming a standard personal branding platform and it's an excellent place to start. You can include a hyperlink to your profile within the contact info on your resume, and for added polish, use a vanity URL with only your name (it eliminates all those added garbage characters).
Beyond LinkedIn, include hyperlinks to your personal website or portfolio if you have one. Active in the startup sphere? Link to your Angel.co profile instead. Really proud of your Instagram presence and think it speaks to your professional skills—you can include that, too.
Whatever you choose, the idea is to make it insanely easy for employers to click through to a place on the web that makes you look great and builds on the information your application shares. Giving an in-depth glimpse like this not only lends credibility to your claims, it also shows that you're tech savvy.
2. It Reeks of Someone Else's Handiwork
The millisecond your resume indicates "I didn't write this" or worse "It's a complete work of fiction" is the moment you start missing out on opportunities. And don't get me wrong: It's 100% A-OK to enlist outside help in putting together your materials and personal brand as a whole, but you need to find someone who knows what they're doing so it still sounds like you. The most qualified people are those who bring out the best in you via bullet points, the others (bad career coaches, your mom, a friend) simply plug your information into a template without a thought about you or the position in question. This almost always shows.
There's nothing worse than being asked for more information about a project or turn of phrase on your resume and being left with your mouth hanging open. So, if your current version includes details that you don't quite feel on board with, change it! Same goes for language that doesn't sound like you or responsibilities described incorrectly (even if they sound more impressive).
And, if someone else helped you physically edit the document, make certain there are no tracked changes or other record of his name (I've seen it) anywhere on that doc. When you save the document, check the Save As menu, then check it again. Then send it to yourself and see how it looks—sometimes there'll be evidence left behind that you don't seen until it comes through via email.


3. It Isn't Mobile-Ready
According to LinkedIn, more than 50% of talent acquisition leaders report that mobile recruiting is a top priority for their companies. Translation: Odds are your application will be viewed on someone's mobile phone, instead of a spacious computer screen. So, the first thing you want to do is make sure your resume will open and be readable. In other words, simplify your materials and test them via your email, on an iPhone, on an Android, and so on.
Kill the graphics, colors, and fancy layouts, because they make reading on a small screen next to impossible. Use a clean, straightforward format and a standard font (many people find sans serif fonts like Arial easier to read on a screen). When you're testing across different devices, make sure it's universally readable. Want some added bonus points? Test your personal website hyperlink while you're at it.
What do you do with that fancy-schmancy resume you've already perfected? You don't have to throw it away. Save it for networking events, job fairs, in-person interviews, and other times when you'll be handing it out.


You can't know absolutely everything a hiring manager's thinking. But if you make sure there are no surprises on her end by making your resume easy to read, easy to follow-up on, and easy to picture you authoring; you'll be giving yourself a leg up on the competition.