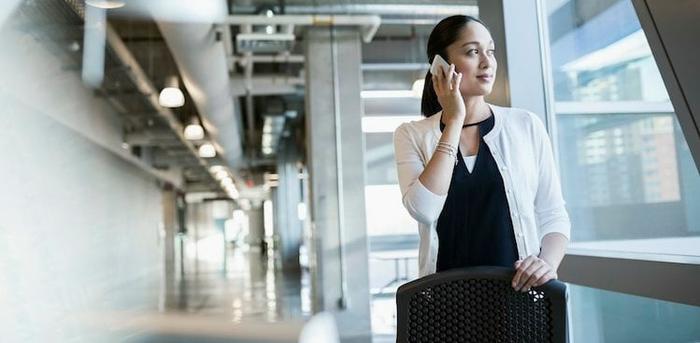 It's easy to tell your friends to negotiate when they get a job offer. But when it comes to you? There's this nagging little voice that says, "Do not do anything that might ruin this." And while you'd tell your friend to take a deep breath and relax, it's only natural to react like this when it feels like your exciting new position's still on the line.
But you should know that in almost every case, the company expects you to negotiate and it's in your best interest to give it a shot. In fact, a study by Salary.com found 84% of employers expect job applicants to negotiate salary during the interview stage.
If you're not convinced yet, know this: The hiring manager's on edge too when it comes to negotiating salary. He's nervous you won't accept his best offer—yes nervous, remember, he put a lot of thought into this decision, too and has decided he really wants you to be working there. Really! I know this because when I was a recruiter, I often had the following conversations with hiring managers.
1. "I Hope We Can Pay This Person Enough."
Most people I know do their best to offer what they feel is a fair salary off the bat. In many cases, they have room to offer a little more if the candidate negotiates. However, I've lost count of the sleepless nights I experienced while waiting for someone to accept a job. This might sound silly, but trust me—ask any recruiter who's lost their top target to a competitor who offered more money, and they'll tell you that when a company hits its top dollar, there's not a whole lot the hiring manager can do but wait.


What This Means for You
Do a little research on what fair market value for the role is. If you feel the offer you received isn't fair, don't be afraid to make a counteroffer. While many employers try not to lowball you off the bat, it's fairly common for companies to expect job seekers to counter. Even if the compensation package isn't completely unreasonable, don't be afraid to stand up for yourself respectfully if you feel you deserve more. The hiring manager's put his cards on the table by offering you the job, so you have much more power than you think.
2. "I'm Nervous That This Candidate Has Multiple Offers on the Table."
Recently I've heard from a few people who were afraid of a company getting wind of the fact that they were considering multiple job offers. More specifically, those people were worried about how each company would take it.
But here's a fun fact: As a recruiter, I spent time freaking out about this, too—and often found myself scrambling to find a way to get that person to choose us instead.
What This Means for You
The fact that employers consider this is really, really good news for you. So, be transparent with the hiring manager if you're deciding between two offers. Avoid using one company as leverage to get more money from another, but don't sell yourself short either.
If your top pick's offering the lowest salary, go ahead and nudge the hiring manager a bit. You won't lose the offer if you tell him or her that the job is your first choice, but are seeing that the offer's a bit below market value for similar roles elsewhere.
3. "I Really Hope This Works Out"
I can't emphasize this enough. Employers don't send out job offers to candidates who make them say, "Meh, this would probably work out for us." They typically try to hire people who get them energized about what they'll add to the team.
So, when a company sends you an offer letter, the hiring manager's crossing his fingers and toes in hopes that you'll accept—and in most cases, they expect you to ask for a higher salary. Just ask Muse writer Sara McCord about her $10,000 career mistake. And when you do counter back, they start getting a little bit stressed that they actually might lose you.


What This Means for You
At this point, you might be thinking that you have all the authority in the world to ask for several million dollars per year. And I wish that were true. But at the same time, show a little empathy for the hiring manager. She's really excited about (potentially) hiring you, and I know from my previous experience that even the most amazing candidates can't change a company's budget for a role.
Sure, there's wiggle room, and you should 100% feel comfortable negotiating your salary. But remember that the hiring manager's on your side now and she's likely doing her best to get you to join the team. So treat this process as a conversation and not a back-and-forth fight.
It's understandable if you've gotten to the end of this and still think you can't work up the nerve to ask for a higher salary. And I get it—discussing money with anyone can be tricky sometimes, and it's especially scary when it's with a potential employer. But trust me, you've worked hard to get to this point. You have an offer in hand and have much more power than you think. If you do need a little extra help, consider speaking to a negotiation coach. In any case, you've got this—and you deserve to be compensated fairly.
Photo of person on phone courtesy of Hero Images/Getty Images.