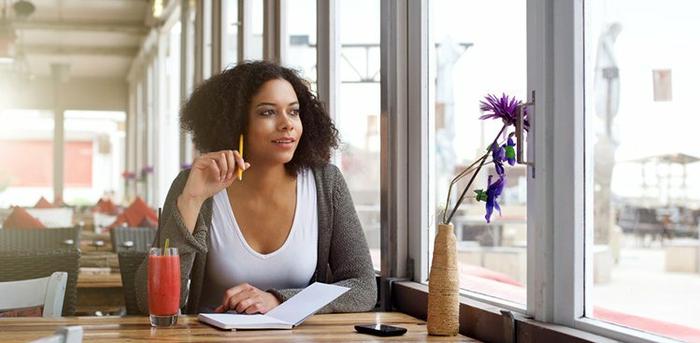 In case you haven't heard, careers are changing in a big way. People don't stick around in the same jobs—or even on the same career paths—their entire lives anymore. And while sometimes people know exactly what they want to their new career to look like, others are left puzzled, knowing that they're unhappy on their current path, but unsure of where to go next.
If that sounds like you, we've got some great paths for you to consider—three industries that are quickly growing and bursting with diverse opportunities. Of course, it's tricky to say for sure what the best option is for you, but if your interest is piqued, they could be worth exploring more.
If You Want to Make an Impact: The Social Sector
One thing that frequently spurs a career change is the feeling that you're not making an impact on the world. If that sounds familiar, the social sector might be the place for you—think working with nonprofits to overcome society's biggest challenges, such as increasing access to education, improving public health, ensuring equal economic opportunity, and supporting environmental sustainability.
While there's always been a need for professionals to put their skills to work bettering our society, opportunities in the social sector will be booming in the years ahead. According to the study "Map the Gap," there will be demand for over 32,000 senior and mid-level leadership and administration positions due to growth of public charter schools and efforts to improve low-performing K-12 schools. And The Bureau of Labor Statistics reports that "Employment of social and community service managers is projected to grow 21% from 2012 to 2022."
If you're interested in the social sector, there's more good news: Plenty of skills you may have gained in your current career—like data analysis, project management, finance, human capital, and operations—are highly transferrable (and very much needed) within the social sector. You just need the personal conviction and courage to act on your desire to make a bigger difference. Start the transition by engaging in the issues you care about—reading up on the cause, volunteering at nonprofits, and networking with likeminded folks. Many organizations in the social sector run on pretty lean teams (read: it may seem like they never have openings), so building relationships and getting on organizations' radar is a great way to make sure you're in the know when positions do open up.
Or, if you're looking for a more direct way of entering the field, look into fellowships or other programs. The Broad Residency, for example, is a leadership development program that matches participants to mission-critical managerial positions within urban public school districts and charter school networks as well as state departments of education.
---
Learn More About The Broad Residency in Urban Education
---
If You Want to Get in on Something Big: The Tech Sector
If you've thought about changing careers, then you've likely already considered what your options might be in tech—which is changing the world one innovative product or service at a time. In fact, it's hard to come up with an industry that hasn't been touched by tech. Plus, with 2015 "experiencing the largest year-over-year increase from the past two decades" of startup activity, according to a study conducted by the Kauffman Foundation, almost any opportunity you could imagine exists in tech.
Of course, the most common openings are for programmers, and if you are one or are interested in becoming one, you're in luck: Job opportunities for developers are expected to grow 22% by 2022. Other common roles in the tech industry are business development, data science, and less technically specialized roles like customer support representatives, salespeople, and office managers.
This all sounds great, but the big question is: How do you break in? The barrier to entry is pretty high for technical roles, but the good news is that numerous companies, bootcamps, and online learning opportunities have sprouted up, offering a nontraditional route to help you gain the necessary skill set. Just make sure to try a free version such as Codecademy or Lynda first to see how you fare before signing up for an intensive paid program.
For other roles, while it's nice to have at least some technical understanding, your main focus will be on what transferrable skills you have. Think about how to include these skills in your elevator pitch and then find opportunities to use it. In other words, start networking.
If You Want to Help People: The Healthcare Sector
In healthcare you won't just find plenty of opportunities to help individuals; you'll also find plenty of opportunities period. There's high demand for a range of roles: think nurse practitioners, dental hygienists, physical therapists, and more. According to the BLS, "The health care and social assistance sector is projected to grow at an annual rate of 2.6%, adding 5 million jobs between 2012 and 2022. This accounts for nearly one-third of the total projected increase in jobs." And, on top of that, market growth for the MedTech sector is expected to grow 4.4% through 2018, opening up opportunity for anyone looking to tap into both tech and healthcare.
That's great news, but there are some strings attached. Entering the healthcare field for a technical role almost always involves more school. That can mean an associate's degree, a bachelor's degree, a post-baccalaureate program, or a master's degree. Since this is, as you can imagine, not cheap, it's important to do your due diligence before making the move and signing up for courses. Conduct informational interviews or job shadows with people who are already in the field to learn more and see if it would be something worth the investment.
If you like what you hear from the people you speak with, take it one step further without fully committing by volunteering at a local hospital or healthcare provider. Most hospitals will have a page on their website where you can learn about different ways you can contribute. You could even look into shadowing someone in the field regularly, which can give you a clear picture of what you'd be doing day in and day out. In fact, many schools in the healthcare field will require or at least recommend that applicants have some firsthand exposure to show that they know what they're signing up for—meaning volunteering and shadowing will not only help you decide whether or not healthcare is for you, it'll help you get your foot in the door.


As with any big change in your life, you're going to want to give yourself plenty of time for reflection before you make any decisions. The opportunities are there. The question you have to answer is: Which one do you want to pursue?