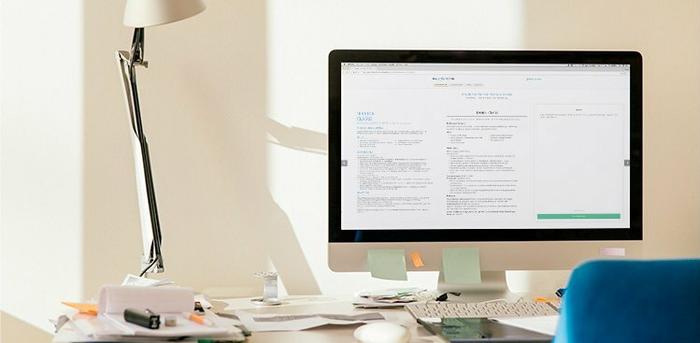 Wondering where all the free resume templates are hiding? There are a lot of beautiful templates out there, but it can be easy to feel like a lot of the best ones cost a ridiculous amount of money, require special design programs to be able to edit, or both.
So, if you have a limited budget and resources, you'll still probably find yourself wrestling with Microsoft Word trying to get indent lines to match up, pick the right fonts and colors, and generally make a sleek-looking resume.
Well, the struggle is over.
Template provider Hloom has recently added free resume templates to its docket, compiling a collection of 275 free templates that all open in Microsoft Word. You can browse the categories, ranging from clean and applicant-tracking-system-optimized to creative. Then with the click of a button, you can download and start filling them in with your details.
(Pro tip: When you go to download the template, avoid the large green "Free Download" button—it's actually an ad. Instead, click the small "Click here to download" link.)
Not sure how to pick out of such a large selection? Hloom recommends considering what's most appropriate for your industry (traditional versus casual), what skills your resume should portray for the role you're applying for (creativity versus organization), and what style will show off a bit of your personality.
Now that making your resume look stellar is so easy, you can focus your time on making the content perfect. Need some help? Check out this article with dozens of resume tips that'll help you get hired.
And if these templates don't do it for you, check out some of our favorite resume templates in Google Docs.