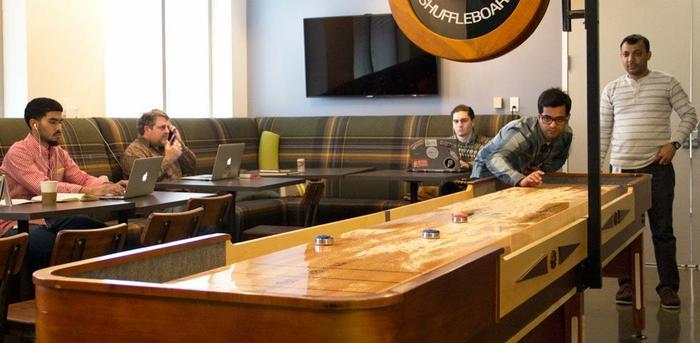 Here at The Muse, we partner with a lot of great companies to bring you insider looks at their offices and awesome job listings. These employers pay us to be featured on the site, but rest assured that we don't just work with anyone. And when it comes to articles like this, these Muse-worthy brands made this list not because they want to be included, but because their culture, policies, and employee feedback showed us that they deserve to be. Here's to finding the company of your dreams!
Chances are, you've worked a job that you hated. One where your stomach was in knots every Sunday night and your walk into the office felt like you were trudging through wet cement.
But, what if we told you that work didn't have to be that way? What if you could have a job that made coming into the office each day a treat rather than torture? Believe it or not, it's more than possible.
If you think we're lying, you need to check out these 23 companies. Employees here love their jobs so much, they actually look forward to heading into work day in and day out. The best part? These places are all hiring right now.


1. Capital One
2. Persado
3. Take-Two Interactive Software
4. Dropbox
5. City of Fort Worth
6. BCG Digital Ventures
8. Outdoor Voices
9. Village Capital
11. Quartet
12. Trunk Club
13. Edelman Financial Engines
15. Etsy
16. PagerDuty
18. Wells Fargo
21. Bridgestone Americas
23. The Linux Foundation