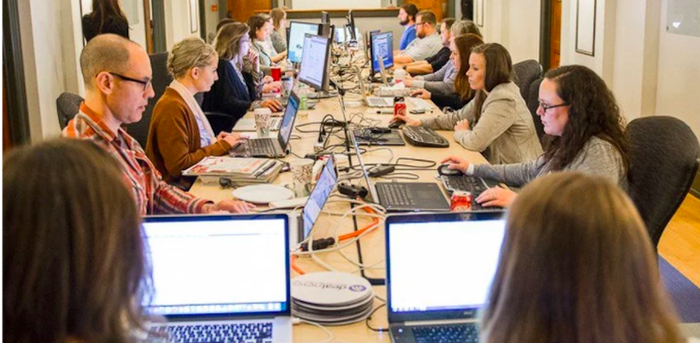 Feeling like you've paid your dues and are ready for your next big role?
We know, no one wants to feel like they are stuck in a position without room for growth. You want a position that allows you test your knowledge and expand your skillset.
If you think you're ready to move on up, you've come to the right place. We've rounded up 23 companies that are not only amazing places to work, but are also hiring for management roles right now. So, read on, get your applications ready, and you'll be the boss in no time.
1. Ultimate Software
3. Convene
4. CommonBond
5. Dealnews
6. WEX
7. ASCAP
8. Broadridge
9. L2
10. T-Mobile
12. CapTech
13. The Brand Guild
15. Balsam Brands
17. Accenture
18. Amplify
19. Etsy
20. PEAK Technical Staffing
21. HouseCanary
22. Covius
23. HCSC