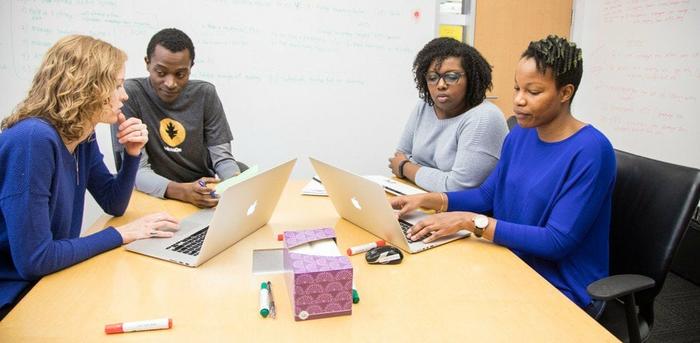 Want a company where your voice is actually heard? Where you can chime in with your innovative suggestions regardless of your rank or job title? Where no idea is considered too cutting edge or groundbreaking?
Well, look no further than these 21 awesome companies. They not only value the big ideas of their team members, but they also seriously consider (and oftentimes even implement!) them.
So, if you're looking to land a role where your desire for innovation is encouraged rather than ignored consider today your lucky day, because all 21 of these companies are hiring right now. You know what to do.
1. AT&T
4. CBS Interactive
5. ecobee
6. Gap Inc.
7. Yelp
8. Andela
11. Bizzabo
13. MealPal
14. Blizzard Entertainment
15. Red Frog Events
16. T-Mobile
17. GSK
18. Index Exchange
19. The Meet Group
21. BRPH