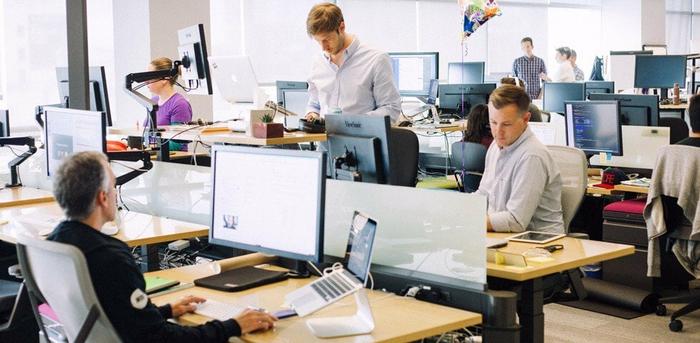 If there's one thing you don't want to feel in your career, it's trapped.
Even if you love your job, it's always nice to know that there's some flexibility to move around, try new things, and work your way up the ladder.
With these 20 companies, you're in luck. Not only do they have awesome cultures and great perks, but they also offer all of the wiggle room you could want. With plenty of internal mobility and an emphasis on promoting from within, you can feel supported in your career—instead of stuck.
1. Caesars Entertainment
2. eMoney
4. Success Academy Charter Schools
5. Slack
7. Democracy Prep Public Schools
8. Pulte Mortgage
9. Index Exchange
10. Signify
12. TAMKO
15. Illumio
17. Big Fish Games
19. BAE Systems
20. Backcountry