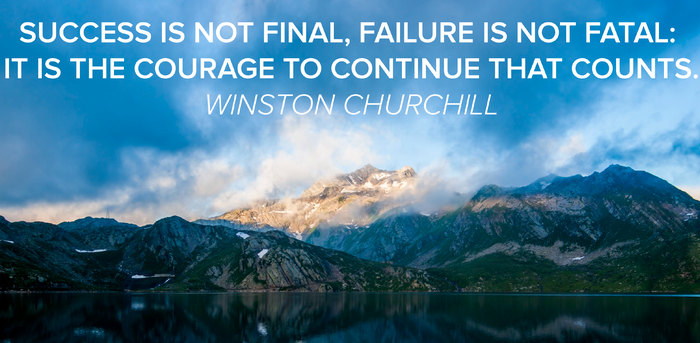 It's not always easy to keep going.
Whether you're entering the fifth month of a seemingly endless job search, stuck in a role that no longer excites you, or just having an abnormally slow Monday morning, we're sure you've had that moment when you lean back in your chair and think, I can't do this anymore.
But you can! And the following 15 quotes are here to prove it. Next time you're tempted to give up, pull up these quotes to remind yourself to persist. Better yet, set one of these photos as your desktop wallpaper to motivate yourself every day.