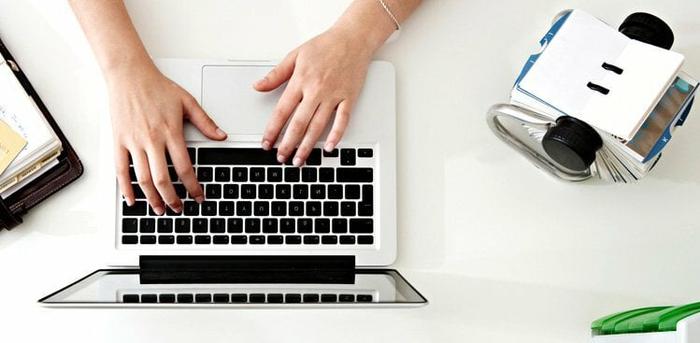 Want to take your Chrome experience to a whole new level?
We've found 13 extensions and apps that will create a browsing experience you never thought possible. These aren't your standard email notifiers or to-do drop down lists—from collapsing all your open tabs into one to streaming music seamlessly from YouTube, get ready for a more exciting, enjoyable, and productive work space on Chrome.
We promise: Once you've tried them, you'll never go back.


If you've been suffering from the too-many-open-tabs syndrome, One Tab is a lifesaver (and reduces memory usage by 95%!). With one click, it saves all your open tabs onto one page, where you can open them individually later.
Forget the boring default homepage—Momentum is simply gorgeous. Its beautiful backgrounds give momentum to your day and help you stay on track with weather updates and a to-do list.


Any.Do is the best way to sync all your to-do lists between your phone and laptop. Its simple drop-down menu on Chrome lets you effortlessly work through your schedule and keeps you on track and feeling productive.
Stop being followed by anonymous internet trackers that live in all the websites you visit. Ghostery lets you choose what you want to keep private and protects your browsing history, even keeping you anonymous from trackers like Google Analytics.


Discoverly uses your information from Facebook and LinkedIn to unlock insights based on your social connections and activity. For example, you'll be able to see when you have mutual Facebook friends with your LinkedIn contacts, and which friend knows the person best.
If you share a lot of content on social media sites but haven't used Buffer yet, you're missing out big time. This extension makes it so much easier to schedule tweets and Facebook updates directly from the page you want to share. It also integrates with Reddit, Hacker News, Good Reader, Feedly, and more.


Writebox is a minimalist text editor that works out of Chrome and syncs to Dropbox and Google Drive. It's perfect for taking notes, making a list, or keeping things in order when you don't want to open up a full-on Word document just to jot something down.
This extension makes it easy to print by removing ads, photos, and all those other extras on a page. You can even delete blocks that you don't want to be printed or save a clean document as a PDF.
Turn YouTube videos into an easy-to-stream playlist with Streamus. Forget tabs and bookmarks—Streamus puts all your music in one place accessible from anywhere so you can listen to your favorite songs all day long (for free!).


The Pocket extension is the perfect complement to the phone app to save online articles to read for later. It can't get any simpler than hitting the Pocket button and seeing it turn red as the page is synced to your phone or online reading queue.
Send files anywhere, to anyone, by dragging and dropping into Just Beam It. It's streamed immediately and works like a charm!


Using keyboard shortcuts in Gmail makes clearing out your inbox so much faster. Key Rocket gives you pop-up notifications every time you could have used a shortcut instead of clicking. You'll be a shortcut whiz before you know it.
Now that you're armed with a suite of awesome Chrome tools, the only thing you're missing is (another) extension to manage them all. Luckily, Extensity fits the bill, letting you manage all your plugins, apps, and extensions and making it easy to toggle them all on or off in one place.