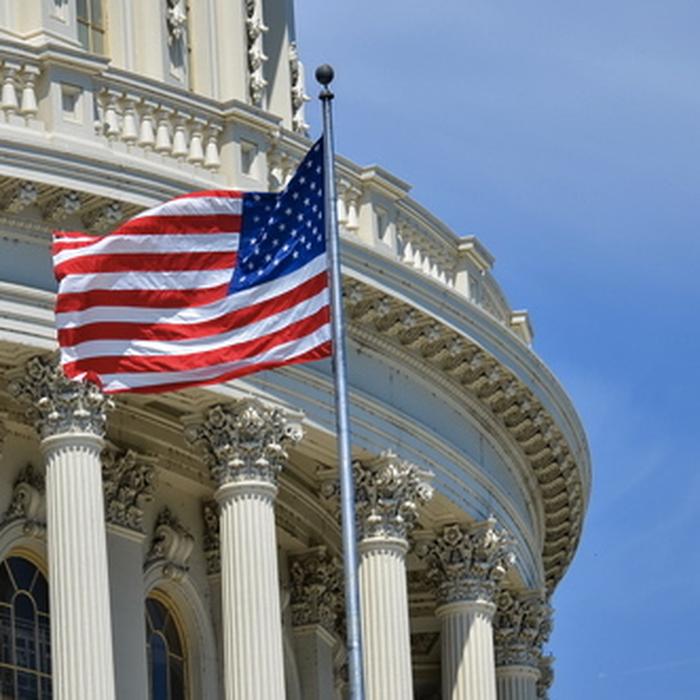 With each election year, new innovations in digital media are transforming how our political campaigns are run. Election year 2008 was the first time presidential campaigns utilized social media, but in 2012, it was nearly everywhere: The Obama and Romney campaigns launched Facebook apps, experimented with Facebook ads and promoted tweets, launched Tumblr accounts, and sent daily emails to voters.
Sound like something you want to be part of? Get inspired by these 10 women, who were some of the key innovators pushing the envelope in digital politics in 2012, and who will no doubt continue to shape how politicians use technology in the future.
Marie Ewald
Deputy Digital Director, Obama For America
In 2008, the Obama campaign was the first to effectively use digital media to garner voters and support. Marie Ewald was a huge part of that effort, managing the campaign's email and online fundraising strategy. This election year, Ewald was the other half to Teddy Goff, the campaign's digital director, overseeing the Obama campaign's massive digital team of 200 people and leading the campaign's first-of-its-kind data-driven digital strategy. She also built the first campaign analytics department, dedicated to mining digital data for voter trends and insights, and developed pioneering social networking tools and email fundraising campaigns.
Amelia Showalter
Director of Digital Analytics, Obama For America
The Obama campaign raised $690 million from its (much-talked about) online fundraising campaigns, much of that from email—and not by chance. The woman behind those messages was digital analytics expert Amelia Showalter, who used her expertise with analytics and numbers to help the campaign test, tweak, and optimize all forms of digital outreach. For the campaign's email strategy, Showalter and her team tested everything from the subject line to the formatting to the amount people were asked to give, repeatedly testing different emails with small focus groups to determine which messages were most effective in garnering clicks and actions from supporters.
Betsy Hoover
Director of Online Organizing, Obama For America
In 2008, the Obama campaign was praised for its social network, My.BarackObama.com, which connected volunteers and gave them organizing tools. For the 2012 election, Betsy Hoover was charged with taking the past successes of "MyBO," and improving on them to imagine, develop, and build a bigger and better online organizing tool, called Dashboard. With Dashboard, users can connect with other local supporters, plan events, make calls to voters, and perhaps most notably, set up their own grassroots fundraising page and invite their friends to donate. Hoover was also recently featured in Forbes' "30 Under 30."
Erica Sackin
Digital Outreach Lead, Obama For America
Erica Sackin, whose work was recently profiled on Current.com, was the key liaison between the Obama campaign and bloggers. Sackin knew that outreach to traditional media wasn't enough anymore, so she developed a strategy of engaging all kinds of online influencers, from bloggers to popular Tumblrs and even Reddit users. Sackin coordinated and led regular blogger conference calls, offered blogger-only content, and also helped organize President Obama's Reddit AMA, where he took questions from Reddit users in a live chat.
Heather Holdridge
Director of Digital Strategy, Planned Parenthood
Planned Parenthood found itself increasingly in the spotlight during the 2012 election cycle. When PP's funding from the Susan G. Komen Foundation was in jeopardy, Heather Holdridge and her team launched the "I Stand With Planned Parenthood" campaign to encourage supporters to voice their support of the organization across social platforms. Holdridge leveraged the chatter already taking place online, then gave people tools to spread the word, including an iconic graphic and an open letter which the organization asked supporters to sign and share on their social networks. That letter was shared more than 99,000 times on Facebook, and Planned Parenthood tripled the amount of Facebook fans that it had in the beginning of 2011. Some of its Facebook posts were even shared as many as 20,000 times!
Katie Harbath
Associate Manager of Public Policy, Facebook
Facebook was nearly everywhere in this election cycle, and that was largely thanks to Katie Harbath, who works in Facebook's DC office and helps elected officials and political campaigns leverage the platform. She played a key role in organizing the NBC/Facebook GOP primary debate in New Hampshire in January 2012, and also organized Facebook's presence at the Republican National Convention in August, including Facebook photo booths and an interactive space for attendees to see how Facebook users were discussing the election. In addition, Harbath has trained numerous candidates and members of Congress on best practices (many of whom called her at the office for tips, advice, and strategy), and even led a training session on Capitol Hill.
Rebecca Heisler
Social Media & Content Director, Mitt Romney For President
As Director of Social Media & Content for Mitt Romney's presidential campaign, Rebecca Heisler led a team of 16 people working on social media and website content to oversee the social media accounts for Mitt Romney, Ann Romney, and Paul Ryan, and community pages such as Veterans for Mitt and Moms for Mitt. She also led content strategy for MittRomney.com and oversaw the campaign's traveling content team, which provided real-time photo and video content from the road. Under Heisler's leadership, Mitt Romney's Facebook page acquired 10 million new fans between May and Election Day in November 2012, and the campaign launched two innovative new Facebook apps to engage Romney supporters and voters, Commit to Mitt and Stand with Mitt.
Mindy Finn
Politics & Advocacy, Twitter
The 2012 election was frequently called the first "Twitter election"—and Mindy Finn was one of the key players who made that happen. As head of Twitter's strategic politics and advocacy partnerships, Finn helps DC campaigns and organizations leverage the power of the platform. In the 2012 cycle, she trained numerous campaigns and advocacy organizations on Twitter best practices and worked with them on how to monitor, engage, and rapidly respond to conversations on Twitter in real time. She also helped launch Twitter's promoted products into the public sector for the first time, which allowed campaigns to leverage Twitter's paid advertising options, such as promoted tweets, promoted accounts, and promoted trends, to extend their reach to new constituencies.
Brittany Cohan
Social Media Director, Republican National Committee
Brittany Cohan leads social media efforts for the RNC, including managing social media communities and blogger outreach. During the 2012 election, she was strategically engaging with voters on Facebook and Twitter every day to get out the vote among young Republicans. Cohan also oversaw the launch of the RNC's Social Victory Center, an innovative application that allowed voters to download campaign resources, participate in phone banking, connect with other supporters, and more, all within Facebook.
Liz Mair
Online Communications Advisor to Governor Scott Walker
Liz Mair, founder of Mair Strategies, advises political clients on online communications. In 2012, she advised Wisconsin Governor Scott Walker on online communications for his successful recall campaign in June, an election that garnered nationwide media attention. In this capacity, she managed relationships with dozens of bloggers and online media for the campaign, particularly those at the national level who may not have had as much background on Wisconsin politics, and helped to disseminate the campaign's message across the web. Previously, Mair also was head of online communications strategy for the Republican National Committee in 2008, advised Rick Perry on digital strategy for his presidential campaign, and advised Carly Fiorina on her Senate race in 2010.