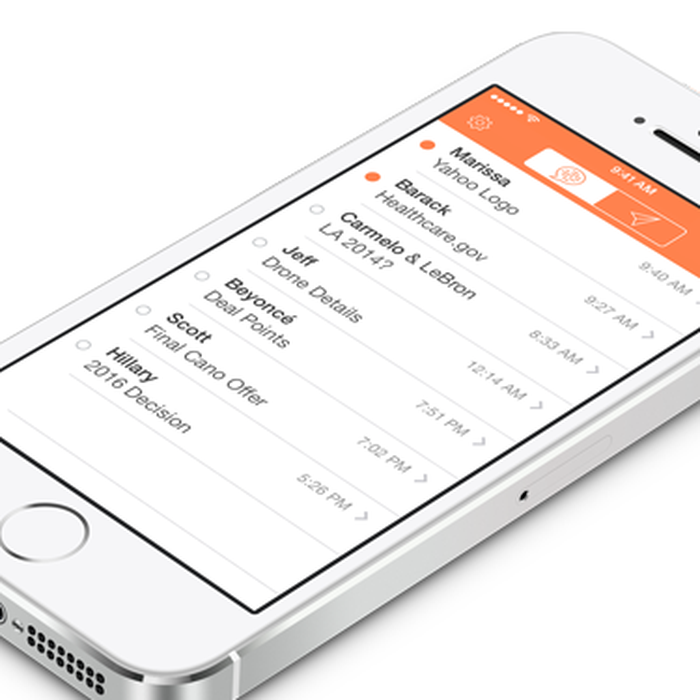 If Snapchat is for sex-obsessed teens, is the new app Confide for privacy-obsessed professionals?
Released this week, Confide follows the same basic principles of Snapchat, but instead is meant for busy professionals who are concerned about the privacy of their messages (think complaining to a co-worker about your horrific client, telling your work bestie about your upcoming interview, or rehashing last night's date with Josh from Accounting).
As Fast Company describes it:
"The words and lines of a message arrive cloaked in solid-color blocks, like a government censored document. In order to uncover the text, you must press down and drag your finger along the words to unveil them; the blocks will reappear to hide the words when you're no longer touching them on screen. It's an interaction that's certainly practical—making it nearly impossible for users to take a screenshot of the message or see the text in its entirety all at once—but it's also pleasurable, letting the recipient play an active role in revealing the hidden message."
It actually looks fun to use, and works really well for protecting content in a message, but will enough busy professionals want to use it to make it relevant?
We're curious to know what you think. Would you give this app a try in the office?