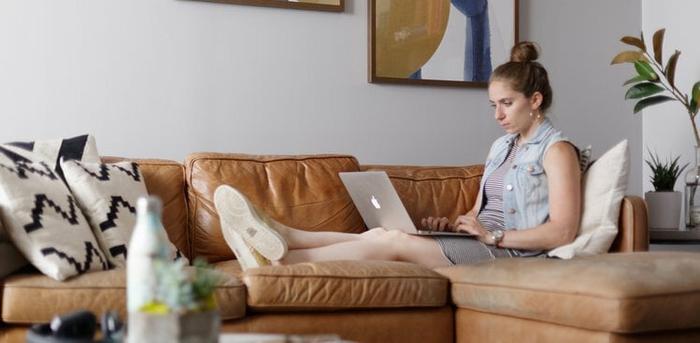 Everyone's on LinkedIn. With over 875 million users and growing, you probably already know that this is where you want to be to manage your professional reputation.
But with so much competition out there, how do you go about grabbing the attention of recruiters?
The best way to raise your visibility among your peers and have a knockout profile is by creating a cohesive, compelling personal brand for yourself on LinkedIn.
What exactly does that mean? In a nutshell, when you're branding yourself, you're suggesting a unique promise of value that separates you from your peers—you are someone or do something that's different than everyone else out there. And then you're communicating it on your LinkedIn profile—and to the world.
How to Do It
The majority of your work actually involves figuring out what your brand is first. While there's a lot of advice out there on how to develop a personal brand, the golden rule is to be authentic.
Think about what really matters to you: your vision, purpose, value, and passion. Know what you have in common with your peers and competitors, but also what makes you stand out.
For instance, if you're in business development, do you specialize in managing top clients, or are you the guy who creates connections out of nothing? Then, get external feedback: What do other people know about you? What do they think makes you unique among others they've worked and interacted with?
This initial groundwork can take time, but once you've done it, see how you can connect your self-perception, the perceptions of others, what makes you compelling, and your promise of value together. Then (and here's the fun part), figure out how to roll it all up in one sentence—a pithy, one-line, statement that sums up your personal brand.
Here are a few examples:
Extroverted office manager with passion for event planning, from office holiday parties to company retreats employees actually look forward to
Sports marketing professional with expertise in social media analytics and Millennials
Coder with a conscience: Solving problems in healthcare with technology
This step can be hard to get right, but once you do, it'll be easy to turn it into an elevator pitch—and, of course, your LinkedIn profile.
(For more on this process, read about the first step to building your personal brand.)
Express Your Brand
Once you have your brand statement, it's time to turn to your LinkedIn profile. The great thing about LinkedIn is that completed profiles rank high in Google, usually within the top three hits. This means that having a complete, compelling profile is a great way to control what others see when they search for you online.
Your Headline
To make the most of your LinkedIn profile, you'll want to use all your space wisely—and this starts with your headline.
First, edit your headline to be more than just your job description. For example, if you're in international development, be more specific about whether you're on a mission to make access to clean water a reality in some part of the world or you specialize in disaster relief. Make your headline as compelling as possible—in fact, if your brand statement makes sense to use here, use it!
(For more on ensuring you have a great LinkedIn headline, watch our video.)
Your Summary
Your summary is the place where you really get to go into detail. Distill what you've learned about yourself, including your key values, passions, strengths, opinions, and personality. Talk about your one-line brand statement—what makes you, well, you—and support it with goals that show off your passion and key accomplishments that reflect your skills. Think about this section as describing where you came from and where you're going—you're telling your story.
Also, don't be afraid to let your personality shine through. You should spend most of the content on your professional profile, but leave some portion for more personal elements that help you stand out.
For example, if sustainability is a core value of yours, or if you speak three languages and believe in the value of global experiences, include it. It's also OK to be opinionated about issues in your field. Don't be radical (that never makes you friends—or gets you job offers), but know that people will be more interested in you if you have a real point of view.
Finally, a note on being found: If your name is commonly misspelled, consider adding alternates in your summary, just in case. For example, if your name is Sandi Smyth, just include a little line at the bottom labeled, "Common misspellings: Sandy Smith, Sandy Smyth."
Your Experience
Think of the experience section as a bigger, better, more interactive version of your resume—the place to share what you've done and just how well you've done it.
The important thing to consider here is highlighting the responsibilities that align with your brand. For example, if you're an editorial assistant, but picked up some design work for your publisher and realized that's the direction you want to move in, you'll want to focus on that design experience throughout this section.
One great thing about LinkedIn is that there is no one-page limit holding you back. With this in mind, a neat trick is to break down your position into multiple positions, especially if you take on very different responsibilities within the same role. Don't go crazy and add 10 different descriptions for every little thing you've ever done, but two or three that represent larger responsibilities is fine.
Another big difference between the experience section and your resume is the ability to integrate multimedia. For each position, you can include your work on SlideShare, blog posts, and other media. Of course, be extra thoughtful of what media you share and how it connects to your brand. Pictures will be the most eye-catching part of your profile, so make sure you're featuring on-message content.
Endorsements and Recommendations
One of LinkedIn's best features is how easy it is to get endorsements and recommendations. This makes getting validation for your expertise straightforward—and of course, the more buy-in you have from others, the easier it is to get new buy-in.
For endorsements, add around 10 skills—those that best reflect the skills and experiences you want to be most known for. Delete any off-brand endorsements (for example, if your first job was in finance but you're focused on building a business development career now, you might not want "accounting" listed). Ideally, you should also rearrange endorsements in an order that aligns with your brand.
The quickest way to get endorsements? Give them! The same goes for recommendations—follow Adrian Granzella Larssen's guide on writing great recommendations on LinkedIn. You can also ask people directly to recommend you—send a simple note letting a few key contacts know that you're job searching or trying to build up your expertise, and ask if they would highlight a specific (on-brand) part of your background in the recommendation.
Finishing Touches
To finish up, customize your LinkedIn URL (to your name, or your name plus your field, if you have a common name) and join a few targeted groups in your industry or area of expertise.
(Note: If there are groups you want to join but are off-message, turn off the group logo under "group settings." They won't show up on your profile, but you'll still have access to them.)
Also, be sure to follow relevant news, through LinkedIn influencers and channels, as well as companies. Stay on top of what's happening and, better yet, share what you've learned! By regularly posting links to interesting articles, thoughts on what's happening in your industry, or even your own work, you'll show anyone who views your profile that you're knowledgeable about current events and trends in your area of expertise.
Lastly, know that you can reorder the sections on your profile if it makes sense for your brand. The summary section will always be on top, but you can move, for example, your publication section higher or your education down, depending on what is most relevant to you now.
Oh, and remember to update your profile in private. You can turn off the updates under privacy settings, so you're not broadcasting every little tweak you make.


Whew! Once your finished product is done, check with others to see if your LinkedIn profile is conveying your brand statement. You might want to keep tweaking after you get feedback.
And, regardless of how perfect you get it this time, you'll want to keep updating it to make sure your profile stays current. After all, the whole point is ensuring that recruiters and hiring managers are seeing the most up-to-date and best version of you out there.
Too much to think about? Don't worry, we made you the ultimate LinkedIn checklist so you cover all your bases.