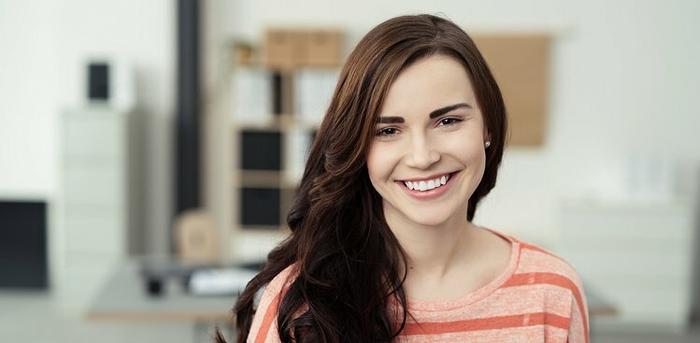 We've all been there before: You interview for the seemingly perfect job opportunity, and you make all the right moves, but somehow you're passed up in the final round. Worse, the feedback you get is unsatisfying, too—you're told there are just too many qualified applicants.
But what's the real reason? And what really makes the difference between many equally competent candidates?
To find out, we thought about our experiences hiring at our startup Hipiti and from previous careers in consulting and investing, then we asked 10 of the most prolific hirers we know. We talked to HR directors at billion dollar companies, founders of top recruiting firms, and hiring managers at fast-growing startups. And we heard similar advice from every one of them: Standing out from the equally-qualified pack and getting that job offer most often boils down to "fit."
What does "fit" really mean? While there are nuances by role and industry, we found a lot of commonality in our experts' definitions:
"It's not about how similar you are to your interviewer. Fit is about having a unique perspective that enhances the team while also proving you'll get along with the team."
"All else equal, fit is someone who would make a seamless transition into the department from day one."
"Fit is someone who has a genuine, demonstrated interest in the company and product on top of a creative approach to the role."
"Fit is the person I would be most excited to have walk into the office the next day."
"It's finding someone that I'll want to go have a beer or glass of wine with outside the office because they can keep me interested."
Some of that seems pretty straightforward—you either fit in somewhere, or you don't. But the truth is, there are some key things you can do to show the interviewer how you stand out from all of the other candidates. Here's what we learned about making sure your "fit" shines through:
1. Understand the Culture
Sounds obvious, but in order to show you fit in, you need to know what, specifically, the company stands for. It especially helps to know how the firm stands out compared to the competitors in its industry. For example, one of our expert's firms is known as the down-to-earth and laid back competitor in its field. And interviewers there are immediately turned off by hints of arrogance and boasting that might be viewed positively by other firms in their industry.
So do your research, and then show you understand the company and the position by weaving what you learn into your application and your interview.
2. Do Your Homework on Your Interviewer
Same goes with your interviewers. You won't always know who you're meeting with, but if you do, make sure you know their background and reputation to the extent possible—including what type of behavior might intrigue them or turn them off.
Then, prep some questions that are specific to each interviewer: Ask for details about her focus at the firm, discuss current events on her specialty, or bring up a common interest you know she has outside the office. When I interviewed candidates in my previous career, I always appreciated conversations where interviewees asked questions that showed they had read my bio—or, better yet, found a personal connection.
3. Talk to People at the Company (Before Your Interview)
It's also important to show how you'll fit in to the company outside of the official interview. Use your friends and acquaintances (think LinkedIn, BranchOut, alumni groups) to research any connections you have with current employees, then reach out to them for coffee or an informational interview. This is a great way not only to gather intelligence for your interview, but to show everyone there how interested you are in the position.
Just remember: Every interaction you have with someone at the company has the potential to be evaluated as part of the hiring process. Be prepared for this, and keep things interview-level professional, even on friendly introductory calls.
4. Show How Your Experience is Relevant
One of the most important ways to show you're the right person for the job is to spell out for the interviewer how you would fit in to the position and the company's goals. Giving a few examples of how your past experience is transferrable shows that you've thought through how you would fit in to the organization—and makes things crystal clear for the hiring manager, too.
And if you're changing roles or industries? Don't worry—this doesn't have to be a direct connection. In fact, it's often more impressive when a candidate can make seemingly irrelevant experience seem very relevant to the role he or she is interviewing for. One expert, who leads marketing at a retailer, explains how a recent hire came from technology and managed to totally impress her by sharing specific ways she could translate her tech marketing tools to retail. She got the job because of her fresh ideas and creativity.
5. Make Your Enthusiasm Known
If you really want to work at a particular company, let it be known in multiple ways. Write it in your cover letter, share it during the interview, reiterate it in a follow up email (or even a hand-written note!), and attend company or industry events. You never want an interviewer to second-guess your interest in a position (not to mention, every interviewer likes to think they work at a desirable place!). So, show them the love in all of your interactions.
6. Practice, Practice, Practice
Different firms use different interview formats—it's part of their culture. For example, some companies will ask case questions or brain teasers while others will give a standard set of typical interview and leadership questions.
Asking the recruiter or HR contact about the interview format ahead of time is totally fair game. And once you know, investing time to become familiar with this style can make a huge difference. Part of the practice is hearing yourself answer the questions you think you'll be asked out loud. So grab your roommate, call your parents, or find anyone you can who will listen. Then, have them ask you the questions, listen to your answers, and give honest feedback. Did you sound genuine? Excited? Relaxed? Professional? All of these things will help show that you're the right person for the job.
Take it from our experts: Following these tips can put you well on your way to getting your dream job. Yes, you'll have to spend time preparing and practicing, but it'll all be worth it when it comes time to show that you're the best fit.