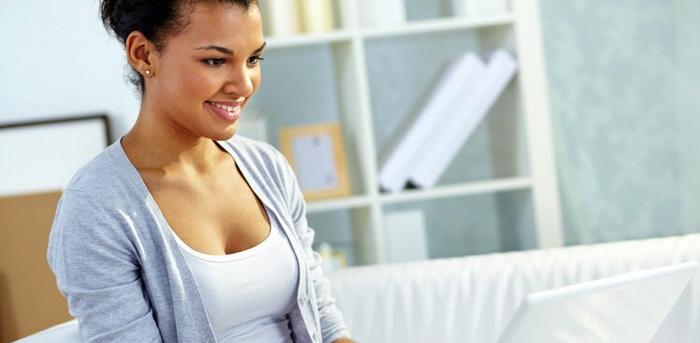 Content creation. Content generation. Content distribution. And, let's not forget the one you hear most: "Content is king." But as much as these terms get thrown around, as you begin to build your business, you may be wondering why, exactly, content is so important. (Not to mention—who's supposed to generate it? You're just a bit busy with the whole "launching your own business" thing.)
Well, here's the scoop: You already know how important your Facebook page, Twitter handle, and website are for giving your brand exposure. Adding insightful, relevant content to these platforms will further position your brand, not only as a go-to for your audience's needs, but as a source for valuable information.
Let's say, for example, you're in the market for a kayak. You stumble upon two brands with two different websites. The first shows various kayak models and their corresponding prices. The second has the same, but it also has a blog from the company's founder, which gives kayaking tips for beginners, links to the best kayaking destinations, and even a video illustrating how to exit a kayak if it flips over. The two sites may provide similar information on products, but it's the content that makes the second site one that's worth sticking around on.
Of course, just dumping a bunch of information on your site won't cut it—you need content that will be valuable to your audience. After all, what is it you want your brand to be an expert on? Get started with these five simple ways to find the right content for your brand.
1. How To's
By now, it's likely that you're not only an expert on your products, but on your industry as well. And, chances are, most of your target audience is not—which is the perfect opportunity for you to help inform them. Start with the basics and educate them with user-friendly how to's—for example, if you make an online learning app, offer tips for "how to succeed in a distance education environment." This can be done as a blog post, quirky video, or infographic—but whatever form it takes, keep it light, simple, and informative.
2. Behind the Scenes
People love to feel like they have the inside scoop. And, while your day-to-day may not seem all that exciting, your audience might think otherwise. For example, if you're at a trade show reviewing suppliers for your next product, whip out your phone and take a shot of the event. This simple sharing of information provides your audience with unparalleled access to your brand, while adding a human touch to what you do.
3. Founders' Corner
Not only will your audience like getting the inside scoop, they'll also appreciate getting to know the founders. Make sure you as a founder have a presence on your site, and contribute to it regularly. Many companies have a founders' blog, which addresses topics ranging from the latest on industry trends to personal stories about navigating the entrepreneurial landscape. This is an opportunity to provide your audience with unique content in an enticing way, and it's also a great PR platform.
4. Interactivity
One reason social media has become so popular is because people like to interact with the people and brands they love. So, you'll want to make sure you're interacting with your audience on a regular basis. Create a weekly contest, ask for guest bloggers, or invite your audience to share relevant photos, videos, and thoughts. Before you know it, you'll have a budding community surrounding your brand—not to mention a great archive of content.
5. Curate
One of the biggest misconceptions about content is that it needs to be produced by you. Not the case! If you find an interesting article that relates to your brand or industry, share it. (Typically, you can't take articles off the web without permission, but you can publish a link or an excerpt.) And, if you have an opinion about it that you'd like to share, even better. Showing your audience that you're plugged in to the world outside your corporate headquarters (or your apartment) gives you credibility and keeps you up to date on the competition.
Finally, as you look to educate, inspire, and connect with your audience, remember that your content is an extension of your brand. Keep the content relevant, regular, and don't forget to spell check!