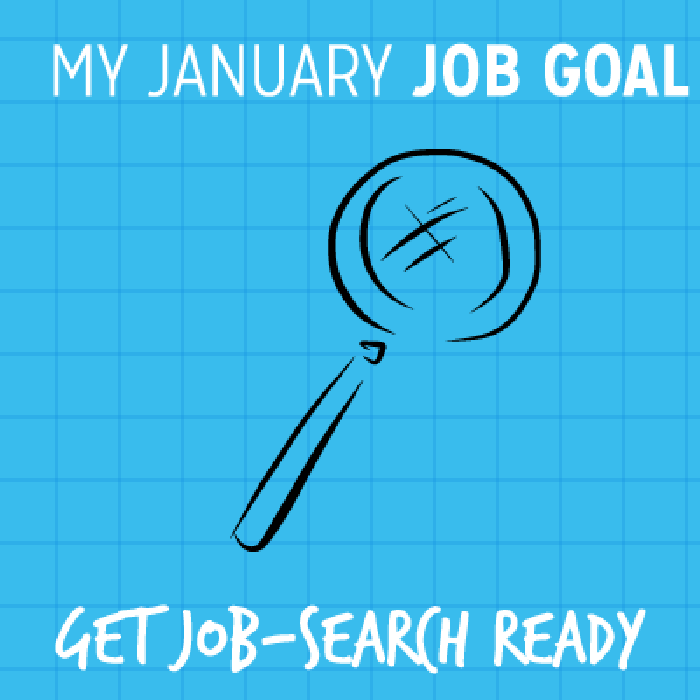 We know the start of the year is a great time for making resolutions, but we've found that those resolutions don't always work quite the way we want them to.
An approach we like better? Setting smaller, actionable goals that we can achieve within a specific time frame.
That's why, this month, instead of giving you career resolutions, we're helping you set job-related goals. We've picked four things that you most definitely can accomplish in January and pulled together all the tools and resources you need to make them happen.
Pick one of the goals below, share the graphic with your friends on Facebook or Pinterest (hey, a little accountability is always a good thing!), then read on for your month-long plan to on-the-job success.