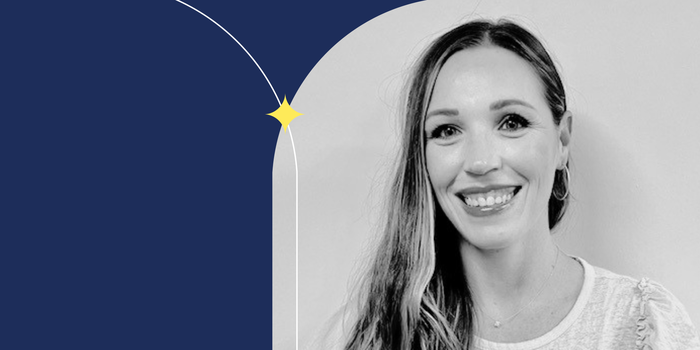 When the Bernie Madoff ponzi scheme scandal made headlines in 2008, it shocked the world. For Rebecca Risley—who at the time worked in criminal justice—it was the inspiration she needed to rethink her career path.
"I was fascinated by it, and wanted to pursue a job where I could 'fight crime' from the safety of a desk," says Risley, who went back to school to get a master's in accounting and study forensic accounting.
Upon graduating, she became an advisory associate at KPMG doing internal audits for clients mainly in the oil and gas industry. But when she heard about an open senior internal auditor role at Thomson Reuters, Risley jumped at the opportunity.
"After meeting with the internal audit director at the time, he sold me on joining based on the fact that I would get to work on fraud investigations," she says. "I thought this was the perfect fit for me."
After six years in the position, Risley decided to make another pivot—to human resources. She found the internal support she needed to make the switch, and today is an HR manager.
Here, Risley shares how Thomson Reuters helped her navigate an internal career change, which transferable skills she continues to use, and her current favorites on Netflix.
What inspired you to transition from the corporate compliance and audit team to human resources?
Reflecting on my career journey, I promised myself to spend a year being intentional with where I wanted to take my career. In my prior role, I worked closely with HR and really liked the people and found what they did interesting. I felt my personality would thrive in a human resources position and knew I would regret it if I never took a leap of faith and explored a new career path.
How did you find your new role? Did you do any networking internally?
I became intentional about networking and started setting up meetings with people from HR that I crossed paths with over the years. I attended an internal career fair and continued to connect with colleagues from the team. Each person along the way encouraged me and connected me with additional people to meet. A relevant role opened a lot quicker than I expected, and a connection I had made forwarded me the job posting.
How did your managers at Thomson Reuters encourage your career transition?
My previous director and manager knew me well and they were always willing to have honest and open conversations about my personal and professional goals. They always encouraged me to pursue my goals, even if it meant leaving their team.
What are you responsible for in your current role?
Oh my goodness, so much! I have only been in the role for four months, and my biggest responsibility has been to be an advisor to the business group leaders I support. There are a lot of questions around policy nuances and how they apply to specific situations. In addition, I partner with employees to find the solutions they need.
I also support business units in the delivery of talent management, performance enablement and management, work employee relations investigations, meet regularly with business unit leaders to provide relevant human resource updates as well as build a relationship of trust with them.
What transferable skills have helped you transition from an internal auditor to an HR manager?
Project management is a big one. My experience planning, organizing, and executing projects is a skill that translates well to HR. Other skills that are highly transferable include communication with individuals at various levels across the organization; leading investigations and having challenging conversations; handling sensitive and confidential information; partnering with the business to mitigate risk and work towards the best solution; being curious by asking questions; and recognizing the importance of relationships and networking.
How is your experience emblematic of the way Thomson Reuters supports internal career development and mobility?
Thomson Reuters has many opportunities that allow employees to explore new career paths. There are endless networking events and the Ten Thousand Coffees program, which connects employees across the organization. Another unique opportunity is what Thomson Reuters calls "gigs," when an employee gets to work on a project with a different team. This could be similar to the employees' current role or completely different. For example, an accountant could work as a graphic designer. This program opens up employees across the organization to new experiences and colleagues. In addition to these programs, Thomson Reuters offers plenty of learning opportunities like webinars and LinkedIn Learning.
What advice do you have for others who may be considering a career pivot?
I encourage making responsible and thoughtful decisions and avoid impulsive career moves. That being said, at the end of the day, you own your journey and it would be a shame to look back with regret on the leaps of faith you did not take. Do your research, network, and take the plunge.
What are some of your hobbies outside of work?
My "me" time is limited because I have young kids, but outside of work I like to work out, whether it be running or doing Orange Theory classes. I also read when I can and like to get sucked into a good Netflix series.
What are you currently reading, listening to, and watching?
I am currently reading Leota's Garden (Francine Rivers is my favorite author) and Raising An Emotionally Intelligent Child. I listen to a little bit of everything with my favorites being John Mayer, Coldplay, Maroon 5, and anything Disney because of my kids. I am notorious for starting several series on Netflix, so right now I am watching Blonde and Dahmer, and rewatching The Last Kingdom.