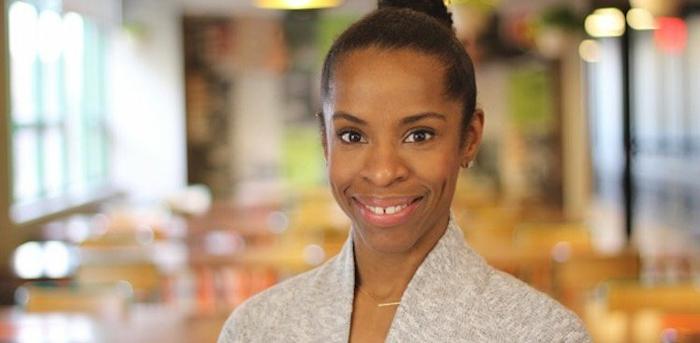 Finding a new job is hard. Sure, there are ways you can make it harder on yourself—but even if you're an all-star candidate who knows exactly what they want to do, it can be a challenge.
So, when we hear a success story, it truly warms our heart. Because even though their story might not be your story, it's proof that people do find companies they're excited about.
Today, we talked with Erinn Smart, who was able to find a job she loves with the help of The Muse Coach Connect. Here's her story:
Tell Us About Yourself!
I'm a native New Yorker and have spent my entire life here, except for two years when I attended grad school in Philadelphia. I spent the early part of my career (five years) in finance, which really shaped my early corporate experience. I wanted to explore something different, so I decided to gravitate toward the tech world, and I've been working in it for the past four years.
What's Your Job Now, and What Does the Day to Day Look Like?
I currently work in business development—in a nutshell, that means I work on finding new revenue opportunities for my company's consumer products. My day to day varies because a fair amount of my job is working with our product, marketing, and operations teams. Additionally, I do a good amount of work with prospective and existing partners to strengthen relationships and/or find new opportunities.
What Do You Like Most About Your Current Job?
I have an amazing manager who's supportive and all about career development, which I've never had in a manager before. Having a great boss makes my work and work environment truly enjoyable.
Tell Us About Your Coaching Session
I chose to work with Ryan Kahn because of his positive reviews and his experience of working with candidates in the tech space. I did the Resume and LinkedIn Review, which improved my application immensely.
I signed up because I enjoy receiving feedback from individuals who are experts in my field. Additionally, I knew that an improved resume would most likely lead to higher response rates from employers and improve how I present my career story.
How Did You Feel Both Before and After Your Session?
I was very excited going into my session because I knew that any kind of feedback would be helpful. Additionally, I was looking forward to talking with someone who wasn't a relative or friend (who I could easily get defensive with).
Immediately afterward, I felt an improvement in my disposition and confidence level when speaking with employers.
In fact, it helped me land a new job within about a month of my session. I was surprised that it happened so quickly, but I think my resume changes made all the difference.
How Did You Destress During Your Job Search?
I finally took the opportunity to explore many NYC museums, which I hadn't done in years. It was fun to act like a tourist and it allowed my mind to stay distracted.
What Advice Do You Have for Someone Who's Stuck in a Tough Job Search?
I recommend networking as much as you can, because many times job openings aren't listed. Networking gives you insight into companies and opportunities that you didn't know existed. Usually employers will prioritize a reference because it's a soft lead that could be coming from a rock-star employee.