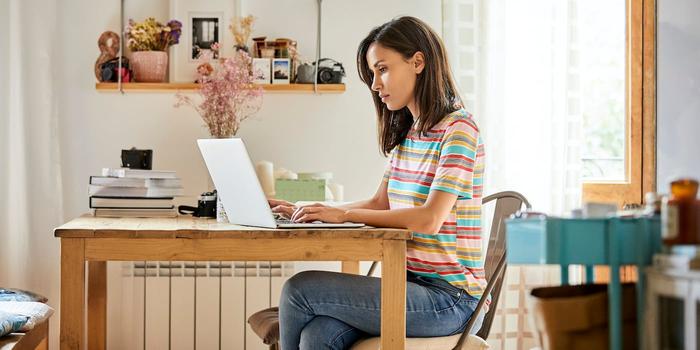 Want to change careers? You're definitely not alone. That's why we've partnered with Squarespace to create this special four-part series on how to navigate the transition, complete with worksheets to guide you every step of the way. Read on for Part 1, then check out Parts 2, 3, and 4.
Whether you're working from home or have been furloughed or laid off because of the pandemic, chances are good you've spent some time lately thinking about your career—and realizing that you may be ready for something new. Maybe you want a job that gives you more flexibility or you're eager to work remotely from now on. Or perhaps you've realized you want to turn something that was a side hustle or a hobby a few months ago into a full-time career.
Whatever your motivation, if you're considering a career change, you'll need to tweak your professional materials to reflect your new path. Here are some strategies to get you started.
Create a Resume Website
Your resume is likely only one page long—or up to two, if you have a lot of experience. Online, however, there's really no limit to what you can include. A resume website gives you a chance to expand on your experience and qualifications and can help set you apart from other candidates. A few things to consider when designing one of your own:

Start With a Template

You'll want your resume website to look clean and professional. Squarespace makes it easy by letting you search by template type, including "personal and CV" and "portfolio," for example.
Write About What You Want to Do
Don't just use your website to discuss your past work experience. Rather, use it to talk about where you want to go in the future. Create an "About" page or put this information front and center on the landing page.
Make a Page for Each Part of Your Resume
The beautiful thing about a website is that you have the space to expand on different elements of your work and personal history. Take advantage and add details that may be missing from your paper resume due to space constraints—especially anything that shows why you're qualified to make the career change.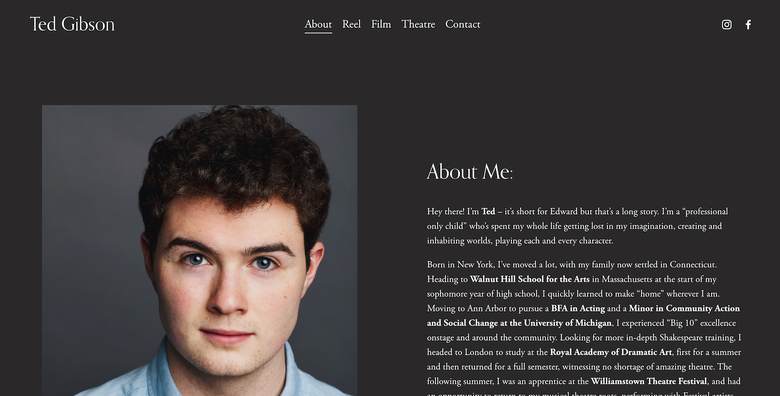 Highlight Transferable Skills
One of the hardest parts about making a career switch is showing a recruiter or hiring manager why you're right for the job—especially if you have little to no actual work experience within the field. That's where transferable skills come in. These are typically soft skills such as written communication, project management, and the like that you can adapt to the position you're applying for—versus a hard skill like being an expert in a particular type of software.
Not quite sure which skills to focus on? Do some research by checking online postings for the type of jobs you're targeting. "Job descriptions should tell you exactly what the employers are looking for, and that'll give you a good idea of what you need to have," says Charlette Beasley, a workplace and careers analyst at FitSmallBusiness. Then, consider your own skill set and how you might rewrite your experience (on both your resume website and your regular resume) to match the requirements.
That said, hard skills count, too. If you notice that many employers are looking for a particular skill that you don't have, bridge the gap by taking classes or getting a certification that you can then add to your resume. For example, if you're applying for jobs as a social media manager and all the companies you're interested in require you to have experience with Hootsuite, you could take a Hootsuite certification course and add that credential to your resume.
Pick the Right Format
When updating your regular resume, the first step is deciding which format to use. As a career changer who might be lacking all of the right work experience and/or skills, the traditional reverse chronological approach isn't necessarily the only way to go.
You could use a functional resume, also known as a skills-based resume. Instead of having a section for each job, you would create sections for areas of expertise, with bullet points explaining how you have used them in previous roles. However, many recruiters and hiring managers don't recommend them because they tend to bury important information. "Employers want to see how much experience a candidate has in each role and how long they have stayed in each of their jobs," says Nancy Spivey, a career strategist at ReadySetResumes.com.
A better option for career changers is a combination, or hybrid, resume, which blends the traditional and functional formats. It has a shorter section focused on skills at the top, with a detailed section covering work experience right below it. "They still show the work history, but also focus on what skills you bring to the table," Spivey says.
Write a Resume Summary
Regardless of which resume format you choose, consider including a summary statement at the top of your resume. This sounds just like what it is: a short paragraph or set of bullets that summarizes your experience and skill set. For career changers, it can be a powerful tool for explaining to a hiring manager or recruiter why you are qualified for your desired role or industry.

Think of your summary statement as your elevator pitch. Who are you, what's brought you to this point, and what skills and strengths would you bring to your new role? For more inspiration, check out these examples.
Add Important Keywords
When researching your desired role, pay attention to the exact language used in job postings. Many of the requirements will also be keywords that applicant tracking systems use to screen resumes. The more you can pepper your own resume with those keywords, the greater chance it will get into the hands of a recruiter or hiring manager.
This is where some of those classes or certifications will come in handy—because if a job description calls for someone with specific technical skills or credentials or proficiency in certain tools or programs, you'll be able to include those exact words in your resume.
One caveat: Don't add keywords or experience that you don't actually have; that will come back to haunt you in the interview.
Not sure what keywords should go in your resume, or what transferable skills you have? Our handy worksheet will help you identify them! Download the worksheet here.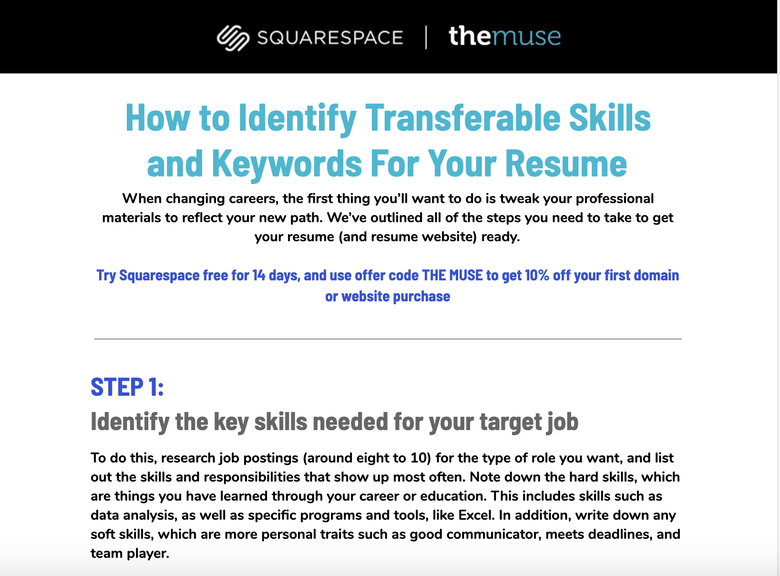 Align All of Your Content
With so many different ways to present yourself, it's important to be consistent across platforms. "Make sure the message and type of work you're looking for is mirrored across your resume, website, and LinkedIn so you're not telling a conflicting story," says Debra Boggs, a career coach with D&S Professional Coaching.
That means the About section on your website should match your LinkedIn and resume summary statement, and the same keywords should appear in all three places.
Making a career leap can be daunting, but it's not impossible—as long as your resume and resume website have been created with a pivot in mind. Highlight transferable skills, additional training, and the right keywords, and you'll be on your way to successfully making a switch.