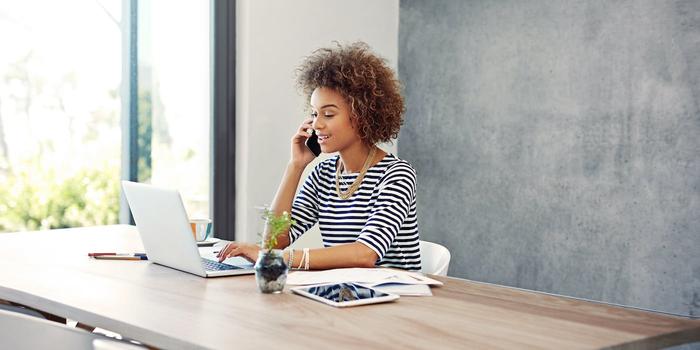 It happens all the time: You start a job or internship, only to realize your idea of the company's culture doesn't match the reality. But it doesn't have to happen to you. Doing your homework and asking a few smart questions can go a long way to helping you understand a company's culture before you accept an offer.
Company culture can be elusive to capture since a lot of it is unspoken. Culture can include how people are promoted (or not) within the company; how ideas are generated; whether or not there's a weekly happy hour; whether or not employees are empowered to make customers happy; and all the intricacies of work-life balance.
Companies with smart leadership purposefully develop a culture that moves the company's goals forward. A startup that prides itself on innovation, for example, might translate that value into a flexible arrangement where employees can make their own schedules, or take unlimited vacation time to rest and recharge. A large organization might have a tradition of taking advantage of the best ideas, whether they come from the intern or the CEO.
Culture can also have a direct impact on your career. For example, if you're looking for a job that will help you accelerate your career development (and according to Gallup's State of the American Workplace Report, 45% of millennials say that's "very important" to them), you'll want to choose a workplace that provides plenty of opportunities for professional development—and has a culture that encourages you to take advantage of them.
Here's how to discover a company's culture before you start on the job.
1. Do Your Research
As a savvy job seeker, this is your first stop anyway: visiting the company's website. What do they say about their culture? What are their stated values? What do they emphasize—work-life balance, collaboration, or advancement and growth? If culture isn't talked about on the website, make note of that, too.
But don't just take their word for it. Use the company's profile on The Muse, as well as review sites, to find out more. You can learn a lot about how current and former employees feel about their company and jobs. Don't put all your trust in a single negative or positive comment, though—look for a consensus opinion.
2. Make Connections
After the company's own website, your next most valuable resource is people who work there (or who have worked there recently). If you don't know anyone already, look for connections on LinkedIn, and ask if they'd mind sharing their thoughts on their work and the organization. Keep it professional, and remember that whatever you talk about might get back to the hiring manager.
You might simply start the conversation with: "I'm considering an opportunity with X company, and hoping to learn more about your experience working there."
3. Check the News
Search the company across platforms from Twitter to Google News to see what's going on there at the moment. Has the company been growing rapidly—or have there been layoffs or pay cuts? Has leadership been hired (or fired) and why? Has the company come under scrutiny recently?
Knowing what issues the organization has been facing—and how it handled them—can give you an idea of how employees may be feeling about their jobs and the company overall. It can also give you specific things to ask about in your interview or any informational interviews you do.
4. Ask Specific Questions
For both the team you interview with and the current or former employees you contact informally, have a set of questions that will get past jargon. Hint: If your question can be answered with a "yes" or "no," it's not sharp enough. Instead, ask questions like:
What does success look like here?
Can you give me examples of someone who grew internally, with this team or another?
Can you give me an example of how this team successfully handled a major challenge?
How does this team make work-from-home successful?
Asking for examples will demonstrate if what the company says and does actually align. For more interview questions that get to the heart of company culture, use this checklist.
5. Consider Team Dynamics
In a small company, leadership can create a culture that permeates through every role. In a large organization, however, team micro-cultures might pop up. Pose your questions to the team leader whenever possible, or ask the person you're interviewing with to specifically address how the team leader feels about policies you've researched. If you're far into the process and seriously considering joining, ask if you can come in and spend a few hours with your prospective team for a group meeting or brainstorm session.
6. Know Yourself
Now that you've done the research and have a grasp of what the company is all about, you need to assess your own needs and wants honestly. What keeps you motivated—is it the chance to be promoted, or working collaboratively with an effective team? What makes you happy? What aspects of work-life balance are most important to you, and can you get them at this company? Figuring out how you do your best work—and what type of workplace will help you grow in your career—is the best way to see if there's a fit between the company's culture and your career goals.