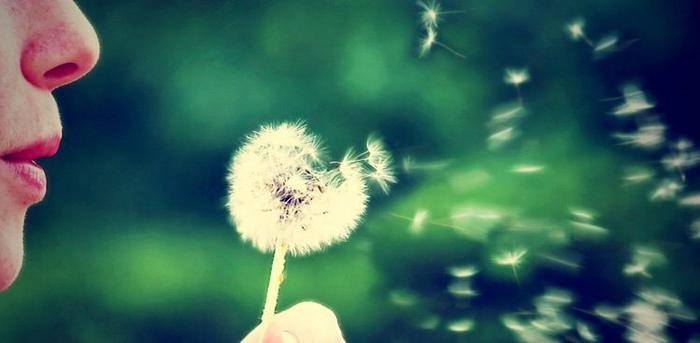 As a job seeker, it's easy to see hiring managers as big, bad obstacles that need to be overcome. They're the gatekeepers, after all. But, this kind of thinking actually leads to weaker job applications.
Think about it this way: Hiring managers read a ton of resumes—to the point at which their eyes cross. More importantly, hiring managers are just people. With this in mind, the only thing you really need to do to stand out is to have the one resume that actually lets them breathe a sigh of relief during this painful process. Here are four ways you can do just that.
1. Make the First Thing on Your Resume Immediately Relevant
There's nothing worse for a hiring manager than having to dig through a resume to find what, exactly, an applicant's relevant experience entails. Don't make this harder than it needs to be for the person who will be reading your resume, and make sure the first thing on your resume is something you know he or she wants.
Are you applying to a sales position? Titling the first section of your resume "Sales Experience" might be a good way to start. Throwing your hat in for a position that requires specific training or certifications? Make that section number one. Go ahead. Make that hiring manager's day, and actually start your resume with something that makes sense for the position.
2. Don't Slap Your Reader in the Face With Text
So, you've managed to fit your resume all on one page with some efficient formatting and size eight font. Well, let me stop you right there. No hiring manager is going to see that resume and think, "Well, it's still technically one page, so I better give it my full attention." He or she will either read it while developing an impression that you're already a burdensome job candidate, or he or she won't even bother with the eye strain and just toss it.
Be kind to your resume reviewer. Leave plenty of white space on that page, and use a reasonable size font—even if it means you have to cut some details. No big blocks of text. Favor bullets that don't exceed two lines of text over paragraphs when describing your experience. And, of course, think about what you can do to make your resume easier to skim overall. (These 12 little tricks will point you in the right direction.)
3. Cut the Resume Speak and Get to the Point
Does your resume have phrases like "utilized innovative social media techniques" to describe how you posted to the company's Twitter account every once in awhile? If so, you might be guilty of resume speak. (For extreme—and extremely hilarious—examples of this, the Resume Speak Tumblr is worth a browse.) Not only can hiring managers usually see right through this, but worse, resume speak often obscures what your real experience actually is.
There is no way your resume can make a strong case for your skills and experiences if the language you use is imprecise, fluffy, or hard to comprehend. Be concise and specific when describing your past experience (in the example above, perhaps, "Posted weekly Twitter updates and grew followers by 200%"). The hiring manager will thank you—and maybe even call you.
4. Just Be Thoughtful
I can't stress this point enough. The person who will (eventually) be reading your resume is a human being. If you're thoughtful, it won't go unnoticed.
What does that mean? To start, save your resume as your first and last name plus "resume," make your job titles more descriptive for easier scanning (for example, "Viral Marketing Intern" instead of just "Intern"), and actually send a cover letter that's tailored to the position.
Beyond that, put yourselves in the shoes of the hiring manager and consider what would make his or her job easier when it comes to evaluating job candidates. No need for gimmicks, inflated descriptions, or corporate jargon. Try to get your experiences across as precisely and succinctly as possible, and emphasize the parts that are the most relevant by pulling them out into their own section and placing that section at the top of your resume.


Yes, your resume might go through an applicant tracking system before it ever gets to a human being, but if you're a good fit, it will eventually get in front of a hiring manager. When that happens, it'll be these little things that you do that make the difference between being just another job candidate and one who actually makes a hiring manager smile.