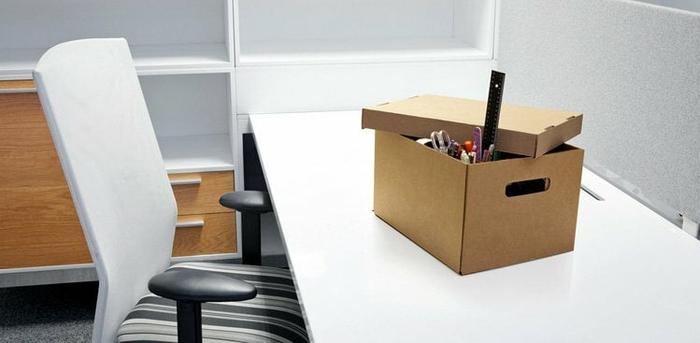 If you stay at any company long enough, you'll inevitably see a few co-workers leave for other opportunities. Often times, this can be a moment of stress for the whole office, while others, for certain people, it may actually be a big relief.
Either way, a co-worker's departure is always a good time to reinforce your professional relationships, build your network, and potentially take on new responsibilities within your company. Here are three actions you can take to make the best of (and potentially benefit from) a co-worker leaving the herd.
1. Take Notes
If any of your departing co-worker's responsibilities will be passed on to you (and, if you work together closely enough, they likely will be at least for a while), you'll want to understand what her current projects are, what her goals have been, and where she left off. You shouldn't expect her to put in any amount of real work (her mind is probably already out the door), but you can gather some thoughts on what needs to happen next on all the projects she's leaving behind and what significant milestones need to be met soon.
Even if you're not assigned to take on additional responsibilities, you may want to take 30 minutes to better understand what your co-worker's role was within the company and where you can potentially step in to help. This is especially true if she was involved in choice projects you'd love to get your hands on. If you work quickly, you may be able to become the defacto domain expert, impress your boss, and claim those projects for your own.
2. Write a LinkedIn Recommendation (and Ask for One)
If you've enjoyed working with your colleague, you should tell him so in the form of a LinkedIn recommendation. It will only take five to ten minutes to write, but the thought counts a lot—everyone deeply appreciates a kind review of their work. Plus, you never know if or when you'll interact with this co-worker in the future, so it never hurts to make a positive "last" impression.
It is especially thoughtful and important to write a recommendation if the reason your co-worker is leaving is because he or she has been laid off. I once worked at a small startup that failed to secure more funding and underwent a couple rounds of lay-offs. (In the end, I was laid off as well.) It can be shocking, disappointing, and ultimately disheartening to be laid off, not to mention it's incredibly stressful to be thrown into a job search without much warning. But receiving a nice recommendation from your colleagues can go a long way in making you feel appreciated and in more control of your career.
On a similar note, now would be a good time to ask your colleague for a LinkedIn recommendation in return. Even if you are not currently looking for a new job, you may one day look for other opportunities, and LinkedIn recommendations can increase your visibility to potential future employers. Try, "We've worked together on so many project teams. Before you go, would you be willing to write me a recommendation about our time together?"
3. Go to Lunch
Good-bye lunches are a great way to show an old colleague you've appreciated his or her work, as well as hear all the details about the new gig. If it is a more intimate gathering, you may also get a chance to hear this person's real reason for leaving your company. Was there too much pressure? Did he feel he was passed over for promotions? Did she lose interest and need a change, or is she simply looking for a shorter commute?
Of course, if this person is leaving under some duress, you may want to take his or her words with a grain of salt. But no matter what the reason, good-bye lunches or coffee dates can be a great opportunity to better understand your office culture and what projects, clients, or people to be wary of in the future.


Saying goodbye to a colleague can be bittersweet and at times stressful. But it can also be an opportunity to take on new responsibilities, move your career forward, and forge stronger professional relationships. If you keep in mind some of the tips I've outlined above, your former and current colleagues will appreciate your thoughtfulness and grace under pressure.