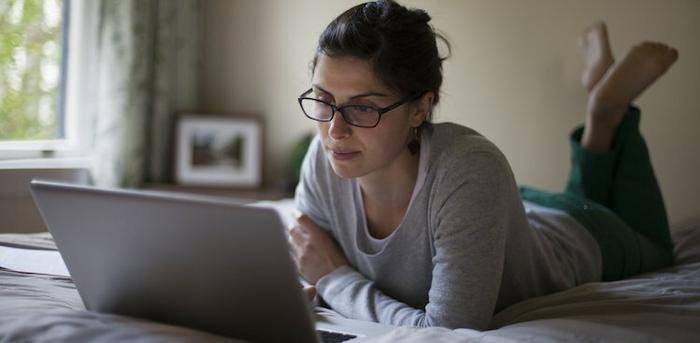 Ideally, your time away from work was (at least, somewhat) relaxing. But that post-vacation zen can go right out the window once you sit down to tackle your inbox and realize there are approximately one million messages waiting for you.
Responding to emails can be stressful any day, but it's even worse when they've been piling up. And feeling that stress, you may set a goal to get through them as quickly as possible—only to commit one of the common mistakes below.
So, take a few minutes to read how you can avoid them: It'll be worth it!
1. Prioritizing Response Time Over Quality
Mathematically, answering as quickly as you can makes sense. If you spend one minute reading an email and one minute replying, you'll get through your list way faster than if you spend five minutes reading and five minutes replying.
And while you're correct that this is not a day to debate internally between "Sounds good!" versus "I agree," you don't want to just fire off a quick reply either.
"Sounds good" or "I agree" work equally well if someone asked if you like their plan, but make no sense if they asked you a specific question about it. Meaning, you're going to get yet another email back from them—and they'll know you didn't read what they wrote the first time.
The Fix
If you have pages of emails to get through and can't curb the desire to reply ASAP, copy and paste a generic response. Try this "I'll be spending today catching up on emails. If you need a response before 5 PM, please email me back and let me know."
Yes, it's an extra step, but if your number one goal is to get back to everyone first thing, it'll allow you to do that, then exhale and take your time responding.
2. Forwarding Everything With "FYI"
In your head, you're sharing a status update so the other person can tell you what to do next. But in your recipient's head, you're saying, this has been taken care of. You're esssentially taking a "hot potato" approach to email, assuming the responsibility falls to whomever got it last—which means there's a good posibility of miscommunication.
This is why as Muse Managing Editor Jenni Maier writes, "Every single email should include a next step (even if that's 'no reply needed')."
When you send a hot potato email, one of two things will happen. You'll get it right back with a question (so all you've done is duplicate work). Or, perhaps worse, they'll say nothing and you'll each think the other person is the one who's taking next steps.
The Fix
Take Maier's advice and make sure messages have a clear intent. If you're sending something along just to close the loop, it's absolutely OK to say that, or even "for your reference." Spelling out exactly what you want from the other person forces you to get clear first—which means you'll catch yourself if what you really need is to take a step yourself before sharing your progress.
3. Responding in the Order They Came In
Your plan to respond to in reverse chronological order is well-intentioned: You want to get back to the person who's been waiting the longest, first. However, it's not a wise plan if your goal is to be as efficient as possible.
Case in point: I worked with someone who went on a two-week vacation, and when he returned, he replied to his oldest emails first. This meant he followed up on my questions to ask if they'd been sorted—before he saw a later chain where his point of contact solved those issues for me.
The "Did you get this?" and "Nevermind! Saw you did!" emails were unnecessary, and if your whole goal is to catch up quickly, you don't want to waste time on them.
The Fix
This is a great time for the LIFO: Last In, First Out approach. Because, as Muse COO Alex Cavoulacos explains, "This technique is predicated on letting the old stuff deal with itself."
In other words, by the time you got to the email someone sent a week ago, it could very well be that they already handled whatever they asked you about. And if they still want your attention sooner rather than later, I'm willing to bet they noted the return date on your OOO and sent a follow-up that was sitting at the top your inbox when you returned.


When you're staring down a week's worth of messages, your temptation may be to just dive in. But if you're thoughtful about how you go about replying, you'll avoid common mistakes and save yourself having to go back and answer them again.