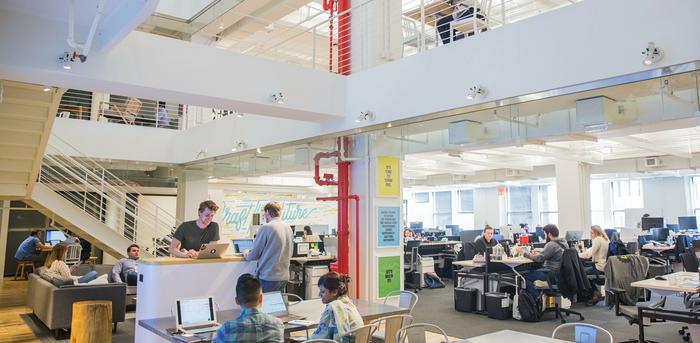 Here at The Muse, we partner with a lot of great companies to bring you insider looks at their offices and awesome job listings. These employers pay us to be featured on the site, but rest assured that we don't just work with anyone. And when it comes to articles like this, these Muse-worthy brands made this list not because they want to be included, but because their culture, policies, and employee feedback showed us that they deserve to be. Here's to finding the company of your dreams!
Eager to find an employer that values your big ideas and your desire to push the envelope? Well, today's your lucky day.
We've rounded up 24 different companies that are all about innovation, and thus encourage their employees to step outside of their comfort zones, try new things, and challenge the status quo.
Sound too good to be true? We haven't even gotten to the best part. Every one of these awesome companies is hiring right now. You know what to do.
Read More: These Are Some of the Most Innovative Companies to Work for—and They're Hiring!
1. Synaptics
2. Samsung NEXT
4. Yext
6. Pulte Mortgage
7. Dealnews
8. AT&T
11. BMW of North America, LLC
13. 540
16. The Linux Foundation
17. Target
19. Quicken Loans
21. CSC
23. Knot Standard