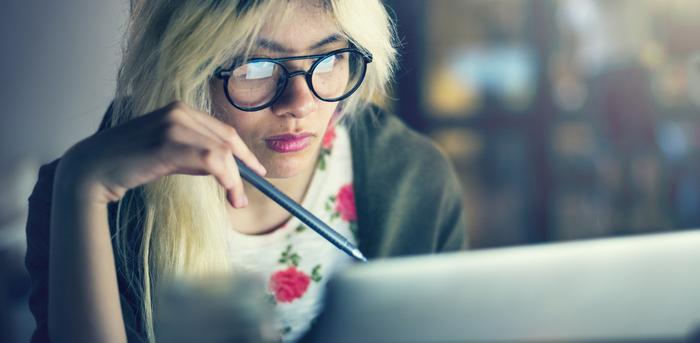 We know that the job search can be long and exhausting. And the longer it gets, the easier it is to forget the basics.
You might be so focused on looking for a job that you forget something as silly as coming prepared with solid questions to ask at the end of the interview, or maybe you become so focused on your LinkedIn that you forget recruiters can see your tweets as well. (And you've been tweeting a lot about how frustrated you are at your current position.)
Well, have no fear! We took to the internet to see what a few career experts recommended and compiled our favorite tips.
#Focus is a huge part of your job search. If you're not focused on finding the #job or your dreams-then you're not going to be successful.

— Erin Kennedy, CPRW (@ErinKennedyCPRW) October 14, 2015
#careertips Volunteer at professional associations to connect with people that have the power to hire you #networking

— Mary@MKCareerDesigns (@MKCareerDesigns) October 31, 2015
#Jobseekers: Compile a file of situations where you solved a problem & turned things around. Use them in your career storyline.

— ShaadiAtWork (@ShaadiAtWork) November 9, 2015
#jobseekers there is never a right time to lose your #job but there is always a right time to focus on your #skills and #training needs.

— Rebecca Fraser (@RebeccaFraserCo) November 11, 2015
Get a mentor, someone unfamiliar who can help you become who you want to be w/out being biased about who you were. #careercoach #careertips

— ReResumeMe® (@ReResumeMe_) October 30, 2015
Don't be a copycat. While a #job search tactic may have worked for a friend, only use skills YOU are comfortable. It's your search! #unique

— Erin Kennedy, CPRW (@ErinKennedyCPRW) October 14, 2015
Heading to an interview? Here's a great question to ask your interviewer. #CareerTips pic.twitter.com/RZfNZ5k4e9

— BPOCareerHub.com (@BPOCareerHub) October 5, 2015
The only way to do great work is to love what you do. If you haven't found it yet, keep looking. Don't settle. ~Steve Jobs #jobsearchtips

— Jessica H Hernandez (@GreatResume) November 9, 2015
#jobsearchtips - When #networking with new contacts, don't ask straight away about jobs. Build a good relationship up! #js4u #jobseekers

— Job Support 4 U (@JobSupport4U) November 9, 2015
#Jobseekers Your interview begins the moment you walk through the company's doors and everyone you speak with. Act accordingly

— Gayle Howard (@GayleHoward) November 2, 2015
Good question to ask at a job interview.What are the company's highest priorities this year and how would my role contribute? #jobsearch

— Karen King (@JobTips_Karen) November 9, 2015
#Jobseekers: LinkedIn showcases your past, present & potential. Show your intentions by the LI groups you join.

— Resume Right (@ResumeRightAU) November 1, 2015
A bad email #coverletter is worse than none at all. To start, avoid "To Whom it May Concern" or "Dear Sir or Madam." #jobtips #gethired

— Artisan Creative (@artisanupdates) November 9, 2015
Research + Skills = Company Needs! #jobsearchtip #career #jobsearchadvice pic.twitter.com/mQqb9O8AP0

— Lee Hecht Harrison (@LHH) November 2, 2015