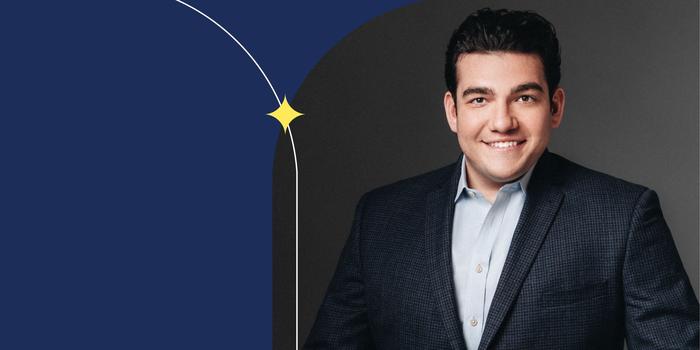 When Stan Morodokhin graduated from college in 2013, his priority was to land a job that would help him pay off his student loans as quickly as possible, which led him to working as a recruiter.
"Initially, it was totally a money play," he says. "I thought to myself, 'Are they really going to pay me to talk to people?'"
Even though Morodokhin wasn't thinking about recruitment as a long-term plan, he quickly realized that helping others with their careers was his calling. Today, he's a recruiting manager for product roles at Coinbase, a cryptocurrency exchange platform.
"Making connections for people, coaching them every step of the way, and placing them in roles they otherwise would not have found or thought of was what hooked me," he says.
Here, Morodokhin talks about what led him to Coinbase, why learning to use data has been a game changer in his career, and how he built his impressive whisky collection.
What initially attracted you to apply for a position at Coinbase? How did you know the company would be a good fit?
I was always fascinated by blockchain technology and cryptocurrency and Coinbase had been on my radar for quite some time. I wanted to be a part of something that was truly disruptive and would fundamentally change traditional finance.
I was looking for an opportunity that would allow me to make a significant impact working on some of the most difficult problems among brilliant minds. My manager was probably the biggest reason I came to Coinbase. She's one of those people who provides just the right amount of support for you to experiment, execute, and thrive.
What are you responsible for in your role?
As a recruiting manager in the crypto space, my role is constantly evolving, from supporting the business through data to launching cool new things like crypto bounties. I think the common thread across everything I do is leading with data. I've realized over the years that the easiest way to influence and bring people along for the journey is through the responsible use of data.
Once I figured out how to flex my data muscles, I was able to make better hiring decisions and ultimately use data to support the business in a way that made sense.
What do you like the most about recruiting for product?
There is nothing better than working closely with people who are at the heart of building the most innovative things in web3. I've always been interested in how companies are able to develop, position, and price products, so partnering with this team has been a tremendous experience. I believe that our product team is the strongest one in crypto.
Why is now an exciting time to join Coinbase?
There is no better company in the crypto/web3 space than Coinbase. We are the safest and most secure crypto company on the planet and we are at the epicenter of innovation.
Tell us about your whisky collection. What inspired you to pursue this hobby?
I started collecting whisky many years ago by tracking prices manually across markets and taking advantage of the price difference. Call it whisky arbitrage. I had (and I'd like to think I still have) an eye for picking winners based on certain parameters. I keep most of what I buy, but I sell some.
Fast forward about eight years or so, and I've built an office around this collection, which even won a company award for coolest office. I've hosted many virtual tastings and educate whoever wants to listen.
What is your favorite employee perk at Coinbase and why?
Having the ability to build a business within a business and think beyond the obvious is the biggest perk. It's hard to find companies that support innovation to the extent that Coinbase does. Having the runway and collective brainpower to work on first-to-market solutions is what fires me up. For example, a few months ago I realized that there was an opportunity to create a product at the cross section of community building and passive talent identification. After I pitched it, I was able to get funding, support, and ultimately launch what became a wildly successful program.