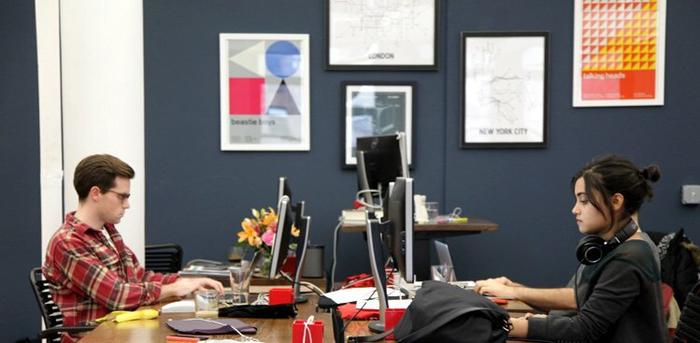 Ask someone to describe his or her ideal job, and the answer often includes "I want each day to be different."
And that's exactly what each of these five marketing professionals will tell you. They spend their days collaborating with a variety of teams and clients, working on a wide spectrum of projects.
Best of all, they get to infuse their creativity into everything they do, although that looks very different for each of them—with roots in everything from Broadway to a degree in classics. Want to know how they got to the positions they're in? Read on.
1. Alexander Louie
Assistant Account Executive, Ogilvy
Alexander Louie can't quite remember his specific childhood career aspirations, "but I definitely didn't think about advertising," he laughs. He was, however, drawn to the idea of doing something creative; something that involved a lot of different elements.
In college, he majored in marketing with minors in entrepreneurship and studio art. "I definitely err on the side of business," Louie recalls, "but I love being surrounded by creative people, different minds, and a collusion of different ideas." And he found the perfect mix of that in advertising.
Louie describes his role at Ogilvy as "the connective tissue throughout the agency." He's responsible from taking projects from inception all the way to end market—working with production, the creative department, strategists, and, of course, the client. "It has a mix of everything," he says, "and I think that's really why it's so great."
2. Jody Bell
Senior Partner Development Manager, YPlan
Chasing Broadway dreams, Jody Bell studied musical theater at the University of the Pacific, then moved to New York City. But after a while, she figured out that she was actually more interested in working behind the scenes than up on stage.
To make the switch, she started by telling her entire network about her plans and what she was looking for—which helped her land a gig running the group sales department for a Broadway producer. She diligently kept her LinkedIn profile up-to-date during that time, and because of that, YPlan approached her. "And the rest was history!" she shares.
There, Bell works with company partners to find events—like theater, comedy, and cabaret—to feature on YPlan, a mobile app that helps users find, pay for, and attend the best events in the city.
3. Natalie Chan
Senior Marketing Manager, Outbrain
It didn't take long for Natalie Chan to discover that the path of finance wasn't for her—a year after studying it in university, she switched to marketing. Her studies and a love for the fast-paced world of advertising then led her to New York, where she first discovered Outbrain, a platform that helps people discover interesting and relevant content on the internet. She was inspired by the work the company was doing and knew she had to be a part of it.
In her role at Outbrain, Chan's main focus is keeping customers happy and helping to improve the customer experience. To do that, she works with different teams across the company, including product managers, business intelligence, customer support, and the other half of her own team, located in Israel.
4. Christina Luhur
Director of Marketing, Twice
When it comes to the professional world, Christina Luhur has seen it all. After earning a degree in economics from Stanford, she landed a financial analyst position at Goldman Sachs, followed by a stint in marketing at Time Inc. She continued her education at the Wharton School of Business at the University of Pennsylvania, studying strategic and entrepreneurial management. Then, she started her own business. And from there, she transitioned to Twice.
As the director of marketing, Luhur oversees ads, social media, promotions, and more. "We make it as easy for customers to discover Twice and shop with us," she explains. She loves the challenge of marketing to two audiences—both the buyers and the sellers—which allows her to try marketing strategies that she'd never get to try anywhere else.
5. Liz Walton
Director of Marketing, Yext
Liz Walton didn't always have a plan for her career—she only knew two things for sure: She wanted to be able to talk, and she wanted to be around people. To do that, she studied classics at Northwestern. Confused? As Walton explains it, "For me, that was about how you tell a story—and not only what's in the story, but how you describe it."
Out of college, she knew she wanted to be in the tech industry. She started at a small startup, and when she decided to move on to something bigger—something with the resources of an established company but a place she could still have an impact—Yext was the perfect fit. "I knew the leaders really appreciated and needed marketing, and I knew I could make a big difference."
At Yext, Walton works between the product and sales teams, striving to understand everything about the product, then forming a compelling, cohesive story to share with the public.