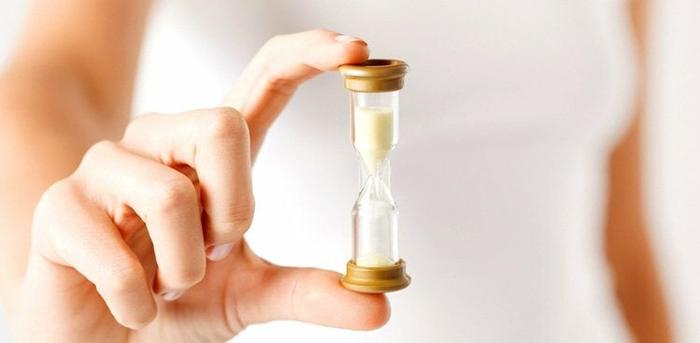 At 20, I was gaining valuable experience and building my portfolio, which was going well until my father said "No more unpaid internships."
In other words, I needed a job—and fast.
For a few days, I applied to hundreds of open marketing positions, many of which I totally did not qualify for (hey, worth a shot, right?).
I waited and waited. Not one phone call or email, aside from the automatic replies, saying the company had decided to interview other candidates. Finally, I landed one interview. During the meeting, the hiring manager mentioned Constant Contact, an email marketing client I admitted to never having used.
As soon as I arrived home, I hopped on my laptop, registered for a free trial of Constant Contact, and sent my thank you follow-up email to the hiring manager through the platform. The great thing, I realized, was that I was able to track how many times she opened the email and whether she clicked on any of the links.
While I did not land a job, I did have an epiphany: There might be a better way to do this whole job search thing.
As a young professional in a competitive field, I needed to find a way to stand out to hiring managers. I needed to showcase my marketable skills and to present those skills in a unique and compelling way, but I also needed people to take a chance on me. And I needed to uniquely apply to a vast number of jobs in an extremely short amount of time.
So, I decided to create an email marketing campaign. My promotion? "Get a one-week free trial of Lauren."
And the result? I landed 15 job interviews—for less than 30 minutes of work. And within days, I had gone from unpaid intern to paid marketing director.
Here's what I did—and how you can do it, too.
Build an Email List
My first step was registering for a free account on email service provider MailChimp. Then, I built a list of people who could potentially hire me (or pass me along to those who could).
I had a small network of people I had worked with or interviewed in my work as a journalist, so I exported them from Google Contacts and LinkedIn and imported them into MailChimp. I also collected interesting job postings and scraped them for hiring managers' email addresses. (If there was not an email listed, I did some research, and in most cases, was able to add someone from the company to the list.)
My email list maxed out at 162 people, but you could easily add a lot more if you scraped more postings and had a bigger network than I did at the time.
Create the Eblast
MailChimp is awesome because it walks you through the email process step-by-step—from the subject line and body to the call to action to the custom footer. Below is my advice on each portion of the email.
The Subject Line
This is the most crucial part of your email, because you need to capture busy people's attention quickly. I settled on "Hire Lauren Holliday," but if I was sending the email today, I'd write something along the lines of:
Hire a journalist with a marketing mindset (i.e., sharing my personal tagline and brand)
Learn how I increased X for company Y (i.e., giving a highlight of my proven results)
After all, people wouldn't have any idea who I was, but they would know the type of person they need or the metrics they want to see improved for their company.
The Header Image
In the header, I wanted to get across right away who I was, what I could offer, and why I was reaching out. I created an image that included a witty intro, my personal logo, and the slogan, "All I want to do is change the world." I chose this phrase because I wanted to share my passion and differentiate myself from other candidates—and because I knew hiring managers love that kind of motivation.
OK, I'm a little ashamed of how shoddy my first email campaign looked (fair warning, it's ugly), but back in 2012, I had not picked up the design skills I have now. The lesson? Done is better than perfect.
The Body
The goal of marketing—or any form of communication, really, is to get people to take a desired action. Which means, you have to keep writing interesting in order to drive hiring managers to keep reading your email until the end, where your CTA (call to action) is located.
Copying the brilliant tactic of membership websites—which lure interested users to buy its software or tool by getting them to sign up, use it, fall in love with it, and eventually get attached to it and pay for it—I settled on a headline of "Try Before You Buy."
I went on to explain exactly what I was offering:
Lauren Holliday is so confident your company will love her passion, positive attitude, and diverse skill set that she is willing to let your company utilize her services at no cost for one week.
I also included three of my best portfolio pieces, to show employers exactly what to offer them, a link to my resume, and my contact information, including social media profiles. (Hey, 70% of hiring managers are going to Google you before they ask you in for an interview, so why not direct them to positive results easily?)
The Results
After creating my email blast and sending it off (I scheduled it for at 11 PM, so that it would be the first thing people saw in their inboxes in the morning), I refreshed my MailChimp statistics page religiously.
The results? In total, 74 people opened the email, and my click-through rate was 15.1%. Some people opened my email 39 times, others opened it only once, but regardless, I had 15 interview offers within days of sending the email.
These hiring managers, they told me, loved the creativity, originality, and initiative of my approach. They especially loved the "Try Before You Buy" tactic. It made them laugh, which made them like me—and as you know, being likable plays a huge part in a successful job search.
Ultimately, my email marketing campaign resulted in a salaried position. At 20, I transformed from unpaid intern to paid marketing director all because of one email, which took me half an hour to create.
Your Turn!
Creating a similar email marketing campaign may be most valuable to those in the creative fields, such as marketing, PR, communications, and advertising—it showcases your design skills and your ability to sell. But that's not to say that people in other sectors can't utilize this tactic, or a similar one. Create a contest, invent your own holiday, offer a VIP Day, whatever creative approach makes sense for you, and find an interesting way to present it to hiring managers. As I learned, in this job market, it often pays to think outside the box.