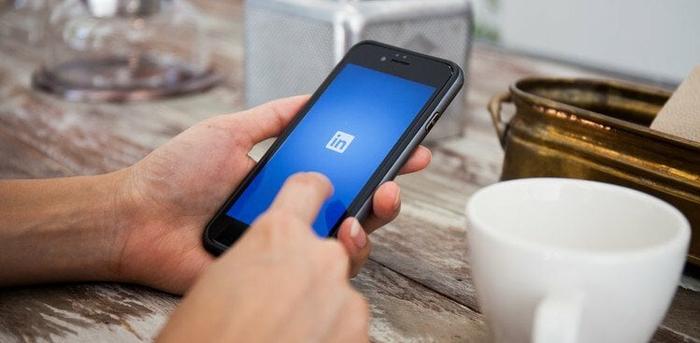 Once considered an online resume in and of itself, your LinkedIn profile was designed to provide a comprehensive look at your work history, skill set, education, and even a dash of your personal brand. Now, however, with various advancements to the site, there's even more you can do to get noticed by recruiters and boost your job seeking possibilities.
Take the LinkedIn resume feature as an example. While it's no replacement for the standard, tailored resume you send out to employers, it's a surprisingly valuable way to learn more about your own skills and expertise. Which, if you're stuck in a rut or not sure where to start, can be incredibly helpful. As Muse writer Rich Moy says, he learned his journey from recruiter to full-time writer wasn't quite as haphazard as it felt. That knowledge made it easier for him to sell his story to hiring managers.
Another overlooked feature? LinkedIn Premium.
Of course, before we go any further and you consider spending any money, you'll want to make sure that you have a basic understanding of how to use LinkedIn. I know, I know, you already think you do. But because the site can be so powerful, it's worth running through the basics before we get anymore advanced. For example, do you have key words in your profile? A clear photo? A good headline? Are you engaging with other users? I hope yes, yes, yes, and more yes.
Ok, now that we've run through that and you've made all the necessary changes (right?), back to the fun stuff!
What Is LinkedIn Premium, Exactly?
Good question! The premium membership goes beyond the basic free version; it's called premium for a reason, after all. There are four levels of the service: There's the base version called Job Seeker ($30/month); the Business Plan (~$48/month); Sales Navigator (~$65/month); and Recruiter Lite (~$100/month).
Unless you're in an active recruiting role, you can probably ignore Recruiter Lite. Same goes for the Sales Navigator option. Since the Job Seeker option is the most relevant one to professionals seeking, well, jobs, it gets high marks from users who credit it with assisting them in landing interviews (and then, hopefully, offers). With this access, users get to send InMail messages to three people a month, regardless of whether or not they're connected. You also get to see who's viewed your profile and look at analytics on what other candidates they're also viewing, intel that, if you're trying to land a job in a competitive market, can be helpful to see.
Business Plus is a step up in what it offers and what it costs. Instead of three InMail messages, you can send up to 15, and you can also view the profiles of anyone as long as there's a three-degree connection.


What Are Linkedin Premium Benefits?
Another solid question (that you should always ask before paying for anything). Job Seeker users I spoke with for this article had mostly glowing reviews: "I loved seeing when my application had been viewed by the employer, I enjoyed the stats, I felt like I got noticed quicker and definitely got more responses," "You can also see who is viewing your profile and insights on jobs you apply to via LinkedIn such as how many applicants to that position and how you compare to those applicants," "The added tools are helpful and the outward appearance of your account definitely are both a step up [from the free LinkedIn account]," "I really loved it as a job searcher—helped with networking and finding the right contacts at the companies I was interested in."
Since it's relatively inexpensive for what it promises, it's not hard to see why some people choose to ditch the standard free account in favor of this version. For example, if you see that a hiring manager at a company you're interested in looked at you, you can then reach out. While it definitely takes some courage on your part, sending an InMail message along the following lines really can't hurt:
Hi [Name of Hiring Manager],
I was hoping to touch base with you about the [name of position]. After learning [recent news or fun fact about the company], I'm more excited than ever about the opportunity. I see that you're overseeing the department, and if, in fact, you're the person hiring for this role, I'd love to ask you a few questions about the position and see if it would be a good fit for my skill set. Please let me know if that would be possible or if there's someone else I might connect with regarding this position.
Thanks for your time.
Best,
[Your Name]
Or, let's say you actually already applied for a position within the organization; you can assume that the person received your materials and is now checking out your social media presence post-application to get a sense of who you are and what you've accomplished. While you can't do much with that information, it is slightly reassuring to know that you're moving along in the process.


Should I Get It?
Depends on what you're looking for right now. If you're actively searching for a new job, it's not the worst idea. And, if you're still more than a little unsure, know that the site does offer a free monthly trial. If you decide that the benefits are worth it, you can keep the Premium level—at least until you land your next gig. Just a word of warning: It doesn't remind you when your month is up, so if you want to avoid that charge, make sure to make a cancellation note on your calendar.


And there you go, a quick lesson on LinkedIn Premium (and an even quicker lesson on LinkedIn resumes). Just two more ways you can boost your career today.


Photo of person on LinkedIn courtesy of GongTo/Shutterstock.