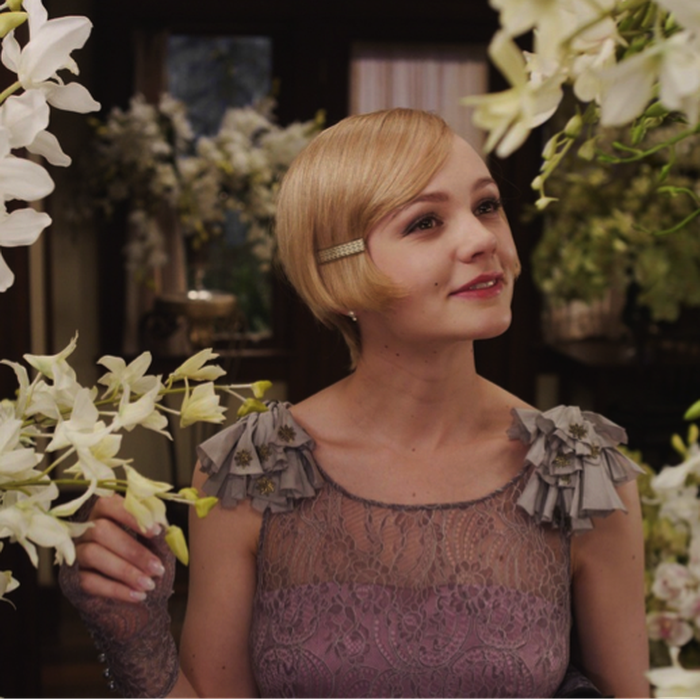 This week, it seems like everyone's got Gatsby fever. And as the world buzzes about Leo, Carey, Tobey, and the rest of the gang starring in the movie, we just can't get enough of the gorgeous '20s fashions on-screen.
This season, take a clothing cue from the ladies of The Great Gatsby, and see how to incorporate their feminine, glitzy, and swingin' styles into your summer office attire.
Daisy Buchanan
Although Daisy causes a lot of drama, her on-screen style never strays from feminine, ethereal, and ever-so sparkly. To dress like Daisy, incorporate pastels like light plum and pink, and choose girly fabrics like lace and chiffon.
Try a floral dress with a wrap waist, a peplum top paired with neutral bottoms, or a lightweight blouse tucked into a beaded skirt. And don't forget to pile on the dreamy accessories—metallic sandals, an embellished hair band, or a bejeweled clutch is key.
Jordan Baker
As a professional golfer, Jordan's style is sleek, glamorous, and a bit sporty. Try out Jordan's look this summer with a simple yet sophisticated maxi or a chic collared blouse. Just make sure to stick to monochromatic, neutral hues, and glam up your look with a swipe of red lipstick and a statement necklace. For casual Fridays, choose a pair of preppy white sandals, stacked bangles, and a pleated polka dot skirt.
Myrtle Wilson
Myrtle's style might be a bit much, but we love her bold confidence! Summer is the perfect time for bright hues and eye-popping patterns. Play up your feminine shape (the classy way, not the Myrtle way) by adding ruffles, flowers, and cinched waists to your closet. Wear a red skirt, bright necklace, or color block bag to vamp up your usual work attire, and wear fun prints together—think pairing a floral scarf with a patterned top and striped wedges.
Love fashion? Make it your job at one of these style companies!