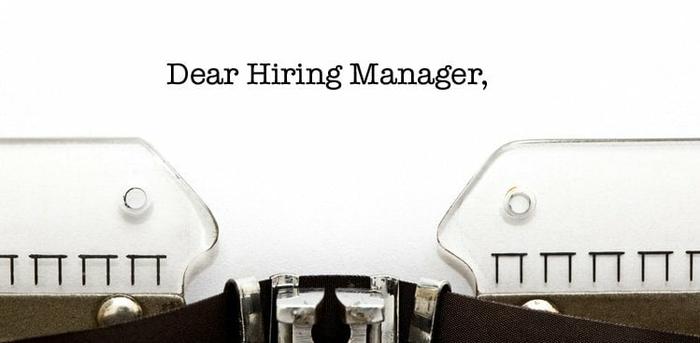 As a career coach, I can tell you that there are plenty of things that make cover letters stand out in a bad way. But how do you move past mediocre and get it to catch the employer's eye in a good way?
That's the burning question, when one sheet of paper stands in the way of your potential employer seeing your masterpiece of a resume. You've worked hard on editing and polishing it, after all, and even harder on earning the experience and accolades it boasts.
So, to avoid your resume landing in the circular file and to achieve your goal of getting an interview, follow these five guidelines—and the easiest-to-remember acronym ever: "C-O-V-E-R."
C
Call out leadership positions, relevant awards, and advanced skill sets right at the beginning. This is the easiest way to catch someone's eye as soon as he or she starts reading. "I am writing because I am interested in the Communications Manager position" doesn't say a lot, but "I believe that my experience securing international media coverage for high-profile tech clients make me the perfect match for the Communications Manager position" does.
Not sure which facets of your experience to include? Start with the points listed specifically in the job description. By proving you meet an employer's top requirements, you'll keep her attention to read on.
O
Offer stats to illustrate your impact on companies or associations you've worked for in the past. Employers love to see numbers—it shows them that you speak their language and that you understand what they're looking for in an employee: results.
Show them that you've made your mark in your past positions and didn't just follow your predecessor's checklist, whether it was at an internship, your last job, a college club, or a team-building event you organized to boost company morale. Earned your division more money than the person before you? Share that monetary difference. Reeled in more vendors than your peers did to participate in a fundraiser? Show that outstanding work with something no one can argue with—math.
V
Verify the appropriate contact name to use in the greeting of the cover letter (you would be shocked at how many people don't do this). If you can't find it online, do some digging. Call the company and ask who the HR representative or the hiring manager is for the position. You should never have a general greeting like "To whom it may concern" or "Dear [Insert Company Name]." You want it to be as personalized as possible so that the employer sees that you're resourceful and that you're OK with doing your homework.
E
Exemplify your strengths. Avoid, at all costs, describing yourself as a "team player" or a "people-person." It's like a graphic designer using the font Comic Sans—it's overused, oversimplified, and it underplays your unique attributes.
Instead, show off your skills with descriptive statements like "I'm an expert communicator with experience bringing together diverse departments to develop a cohesive program." It's longer—but it's also stronger.
Then follow that point with an instance in which you displayed this skill, saying something like, "For example, when tasked with leading a marketing campaign for the rebranding of my company, I coordinated meetings with all divisions of the marketing department to ensure the promotion's consistency in all channels of communication, including business-to-business messaging and media materials."
Remember, too, that your cover letter itself should serve as an example of your skills. Meaning, if you're an aspiring journalist, you'd better check that you used AP style correctly throughout your cover letter. If you're applying for a graphic design position, then your cover letter should be a visual masterpiece.
R
Refrain from regurgitating all of the same information already detailed in your resume. Your cover letter should complement your resume, in that it delves into the high points and provides a fuller picture of who you are after the employer reads both.
In addition, while your resume language is pretty cut-and-dry, your cover letter should have a personal touch—almost like you'd write a letter to a friend or family member—expressing a tone and using language that is true to you. Also be sure to make your letter precise and punchy. You never, never need to go over one page—the goal here is to draw someone in and showcase your qualifications using as few words as possible.
Now, you've got a checklist that's easy to remember and that ensures your cover letter will showcase why you're right for the job. So, your final checkpoint to get your cover letter ready to go? Make sure the one thing you'd want to say to your dream employer—before the elevator door closes on your conversation—is in your letter. Then, my friend, you've done it.