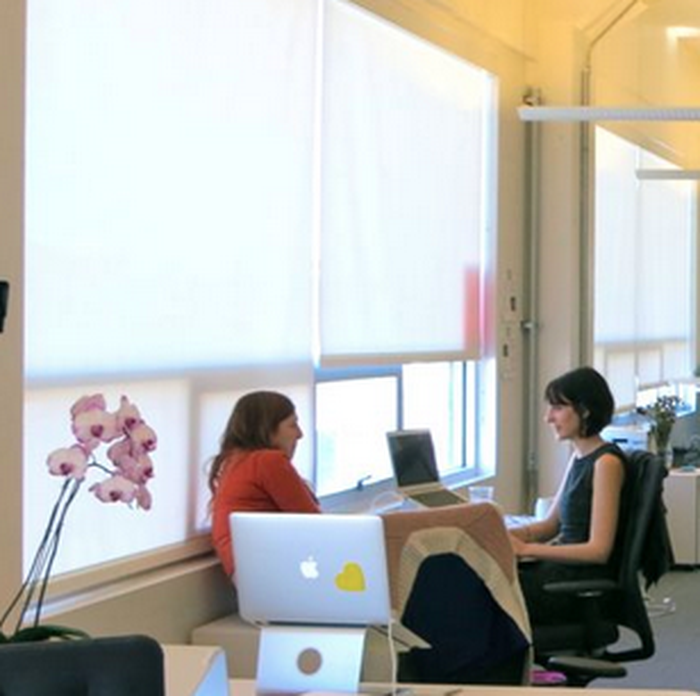 And I had to ask—is it some sort of insider secret that a lot of the awesome jobs out there actually aren't behind the walls of a bank or international consultancy?
Over the past few years, I've immersed myself in startups and tech. And I have to say—some of the coolest companies I know are almost entirely off the radar of traditional career centers and job fairs (unless—maybe—if you're graduating from the Computer Science department).
Of course the big names come to mind—Google, Apple, Facebook, and Twitter—but there are tons of equally cool companies that just aren't yet as visible in the hiring market. Think Zynga, Zappos, Airbnb, Dropbox, Freshbooks, Shopify, Tumblr, Birchbox, and Klout, to name a few.
Many of these companies are incredible places to work. In fact, they're raising the bar for what's expected of employers everywhere. So here's my advice: If you really want to find your dream job, look at tech. Here are five reasons why.
1. Tech is Hiring
This one's easy. So much for the recession and downsizing—the tech industry is actually booming, and expected to grow another 22-38% by 2020. Enough said.
2. You'll Work Somewhere That (Really) Values Culture
Sure, there are the tangible perks: Many tech companies offer free food, massages, paid volunteer time, company retreats, casual dress codes, and on-site espresso. And while that's all awesome (seriously), a company that really cares about culture goes deeper than perks—it has a pervasive attitude that making the office a good place for employees matters. In my experience, companies in tech make employee happiness a priority more often and in more ways than any other industry I've been in.
Take Zappos, which is known for its quirky, fun work environment. After a two-week incubation process, new hires are offered the position—or a couple thousand dollars to quit immediately. This ensures that everyone is there for the right reasons, and you can tell that when you walk through the door. (You can check it out for yourself: Zappos offers free tours.)
3. You'll Learn New Skills
Especially if you're not already a developer, working at a tech company can be an incredible learning experience. There are often chances to jump in to other projects, and you may pick up an interest in another area (say, programming). And having a diverse skill set you can take to your next job is incredibly helpful, no matter what you want to do.
4. It's a Meritocracy
In many work environments, seniority—or worse yet, age—trumps merit. But companies that have a CEO who's in his late 20s or who employ a CTO who founded her first company before leaving college usually have a culture that values what you do, not the number of years on your resume. And you're a whole lot more likely to find that in tech than just about anywhere else.
5. You'll Be Surrounded by Optimism
Finally, there's something about the fast pace of product development and innovation in tech that just oozes optimism. I've found that people often join the tech field because they believe it's possible to have an impact and they want to leave a mark on the way people live their lives. Being around that all day is contagious, and people who are that passionate about their work are definitely co-workers you want to have.
So now you (yes, you, job-seeker) are in on the secret, too. If you're looking for an industry that's growing, and one in which you can grow your career, take a look at tech. Here are just a few of the fantastic companies that are hiring:
California
Hiring:
Visual/Interaction Designer
Account Executive
Head of Analytics
Airbnb, San Francisco
Hiring:
Director of Community
Front-End Engineer
Pose, Santa Monica
Hiring:
Mobile Developer
Junior Product Manager
New York
Hiring:
Manager, Marketing & Merchandising
Social Media Intern
Hiring:
Display Media Manager
Visual Designer
Hiring:
Front-End Product Engineer
Developer Evangelist